ON THIS DAY in 1914,
radio/TV host/producer Allen Funt (Candid Microphone, Candid Camera)


was born in New York City.  He died Sept 5, 1999, just days before his 85th birthday.
On this day in 1919, singer Andy Russell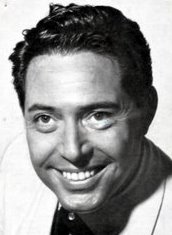 was born in Los Angeles. He was the star of radio's Your Hit Parade for several years beginning in 1946.
Also this day in 1919, actor Lawrence Dobkin


was born in New York City.  He was one of the most used character actors on network radio out of Hollywood in the 1940's & 50's, then seamlessly made the transition to TV.  He worked into directing, but was still appearing in supporting roles on TV a year before his death in 2002 at age 83.
Also in 1919, the inventor of the rabbit ears TV antenna,
Marvin Middlemark


was born. He died in 1989 at age 69.
On this day in 1920, tenor Enrico Caruso


made his last recording for Victor Records in Camden, NJ.  He died 11 months later at age 48.
On this day in 1922, singer/actress Janis Paige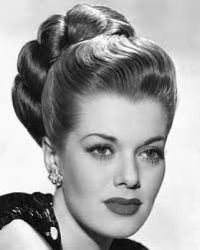 was born Donna Mae Tjaden in Tacoma. Besides her Broadway & film career, she has appeared over many years on TV, from the Bob Hope Christmas Show to All in the Family & Eight is Enough.. & as recently as 2001, in Family Law.
On this day in 1924, CBS newsman Nelson Benton was born.  In his 22 years with the network (1960-82) he covered the Vietnam War, civil rights, the space program and the White House. He suffered a fatal heart attack Feb 13, 1988 at age 63.
On this day in 1925, guitarist Charlie Byrd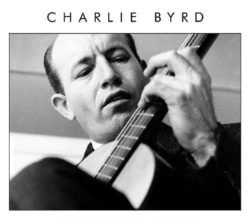 was born in Suffolk Virginia.  Hits include Meditation, & Desafinado [w/Stan Getz.]  He died Nov 30, 1999 at 74.
On this day in 1927, actor Jack Kelly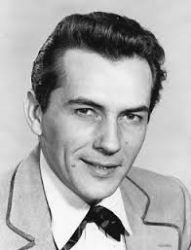 (Bart on Maverick, Sale of the Century) was born in Queens, NY.  He died Nov 7, 1992 at 65.
On this day in 1938, Tommy Dorsey and his orchestra recorded the swing classic "Boogie Woogie" for RCA Victor records.
On this day in 1941, CBS radio debuted The Arkansas Traveler. The following year the program was renamed The Bob Burns Show, which continued until 1947.

 Burns got his own show after five successful years on Bing Crosby's Kraft Music Hall. He played a very strange musical instrument called the 'bazooka'. The U.S. Army chose the name to identify its rocket launcher, because it looked so much like Burns' bazooka, believe it or not…
On this day in 1949, the ABC-TV flagship station in Los Angeles KABC TV channel 7 began broadcasting.
On this day in 1954, CKLW TV channel 9 in Windsor started programming.
On this day in 1956, singer Anne Shelton was No.1 on the UK singles chart with 'Lay Down Your Arms.' Shelton, a British vocal star of the 40s & 50s, appeared during WWII with the Glenn Miller Orch. and Bing Crosby.
On this day in 1959, actress Jennifer Tilly was born at Harbor City, California. Tilley grew up in BC after her mother Patricia, a Canadian teacher and ex stage actress, divorced her father and moved the family home to live with Tilly's grandmother on Texada Island, off Powell River.  Her mother remarried and divorced again, and again moved the family, this time to Victoria. Tilley and sister Meg were both bitten with the acting bug, and took off for Hollywood. Jennifer initially specialized in bimbo roles – she played mobster moll Gina Srignoli in TV's Hill Street Blues (1981) before moving into movies.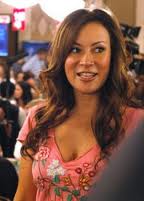 Since 2005 she's been back on the small screen in Out of Practice, Family Guy (where she supplies the voice of Bonnie Swanson), and the World Series of Poker.
On this day in 1960, Johnny Burnette recorded his smash hit "You're Sixteen."
Also in 1960, in the middle of an intense three-day recording session in Nashville, Roy Orbison recorded his next Top 40 chart entry, "I'm Hurtin.'"
On this day in 1963, She Loves You, by The Beatles, was released in the U.S. (It had been released in Canada a few days earlier.) But although it was #1 in the UK it was largely ignored over here.  The following January it took off & became the Beatles' second #1 song in North America, after I Wanna Hold Your Hand.
Also in 1963, Henry Mancini and his Orchestra recorded "The Pink Panther Theme" from the movie of that name. It would reach the Top Ten in 1964, and win three Grammys.
Still in 1963, ABC-TV introduced the science-fiction anthology series "The Outer Limits." The hour-long black-and-white series ran for 49 episodes over the next two years.
On this day in 1964, Shindig premiered on ABC-TV. 


The show was considered a cut above its competitors at the time because the acts actually performed on stage, rather than just lip-synched. The first show featured Sam Cooke, The Everly Brothers, The Righteous Brothers, Bobby Sherman and comic Alan Sues.
On this day in 1965, the Dean Martin Show debuted on NBC-TV. The theme song? Everybody Loves Somebody. The famously laid-back hour of variety, which made stars of Dom DeLuise, Charles Nelson Reilly, Tom Bosley, and Nipsey Russell, ran for ten years.
Also in 1965, The Rolling Stones kicked off Shindig's second season with "(I Can't Get No) Satisfaction." The Byrds, Kinks and Everly Brothers also performed.
Still in 1965, "Eight Days A Week." the Beatles' seventh US #1 single, was certified to be a Gold Record.
On this day in 1968, US president Richard Nixon appeared via tape on "Rowan & Martin's Laugh-in" on NBC-TV.  "Sock it to ME??!?"
Also in 1968, the Andy Griffith Show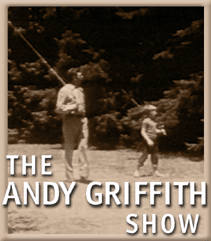 was seen for the final time on CBS-TV. Sheriff Andy Taylor (Griffith), Opie (Ron Howard), Aunt Bee (Frances Bavier), Barney Fife (Don Knotts) and the rest of the gang from Mayberry, NC, are still seen regularly on TV through syndication.
On this day In 1970, a poll in Britain's "Melody Maker" magazine found that Led Zeppelin was the most popular band. It was the first time in eight years that The Beatles had not topped the list.
Also this day in 1970, Jimi Hendrix made his final public appearance, at a club in London with Eric Burdon and War.
On this day in 1971, the Jackson 5's "Goin' Back To Indiana" special aired on ABC-TV.
On this day in 1972, two TV comedies of note made their debut on CBS' Bridgit Loves Bernie, the short-lived first series about a mixed marriage, and the long running Bob Newhart Show.

Also this day in 1972, the song "Black & White" by Three Dog Night topped the US charts, but only for the week.
Still in 1972, Mac Davis reached #1 on the Easy Listening chart with "Baby Don't Get Hooked On Me".
Again in 1972, guitarist Peter Frampton (formerly of Humble Pie) made his solo debut in New York, opening for the J. Geils Band.
On this day in 1973, Monte Markham was featured in The New Perry Mason, a CBS revival of the legendary TV crime drama series, which starred New Westminster BC's Raymond Burr.  The new series did not find an audience and was cancelled after 15 episodes.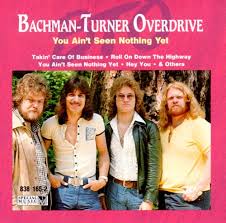 On this day in 1974, Bachman-Turner Overdrive released the 45 of "You Ain't Seen Nothin' Yet."
On this day in 1975, the Canadian newsmagazine "The Fifth Estate" launched on CBC TV.  Host/reporters have included Stevie Cameron, Adrienne Clarkson, Gillian Findlay, Hana Gartner, Bob Johnstone, Linden MacIntyre, Sheila MacVicar, Victor Malarek, Eric Malling, Bob McKeown, Ian Parker, Francine Pelletier, Peter Reilly, Warner Troyer and Trish Wood.
On this day in 1977, rocker Marc Bolan, former leader of the British band T Rex, died in a single vehicle car crash in London at age 29. His girlfriend was at the wheel.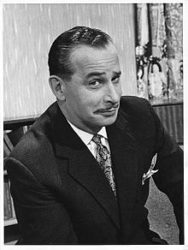 On this day in 1978, radio quizmaster Roy Ward Dickson died in Victoria at age 68.  Credited as creator of the Quiz Show format, his long-running career in Canadian radio began as Professor Dick and his Question Box in 1935 on CFRB Toronto.  He is best remembered for the Canada-wide syndicated quiz shows Fun Parade & Take a Chance.
Also in 1978, Boston went to No.1 on the Billboard album chart with 'Don't Look Back'.
On this day in 1979, "Rapper's Delight" by the Sugarhill Gang was released. It's considered to be the first rap record; it sold 2 million copies.
On this day in 1981, KCPQ CH. 13 Tacoma started being carried on cable in the Vancouver area.  Channel 13 had many different programming formats over the previous 28 years.  It carried mostly TV reruns and old movies like channel 11 in Tacoma.  It would become the Seattle/Tacoma area's FOX Network station in 1986.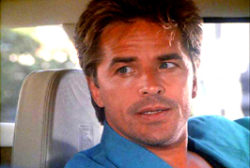 On this day in 1984, one of "hippest" TV series of the 80's "Miami Vice" starring Don Johnson made its debut.  Some dubbed the show "MTV Cops."
On this day in 1985, KISS released the album "Asylum."  And the "Sweet Dreams" soundtrack album (from the Patsy Cline biopic) was released.
On this day in 1987, the first episode of "Wiseguy" starring Ken Wahl, aired on CBS. The Vancouver-filmed crime drama ran for four years.
On this day in 1989, the song "Don't Wanna Lose You" by Gloria Estefan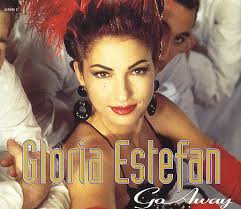 got to #1 on the music charts.
On this day in 1990, the 42nd Emmy Awards were handed out.  Big winners were LA Law, Murphy Brown, Peter Falk for Columbo, & Patricia Wettig for Thirty Something.
On this day in 1991, Canadian-born Jenny Jones debuted her syndicated TV talk show, which lasted for 12 years.
On this day in 1993, the first episode of the sitcom "Frasier" starring Kelsey Grammer aired on NBC.  The spinoff from "Cheers" ran for 11 laugh-filled seasons.
On this day in 1994, character actor Jack Dodson, who played Howard on the Andy Griffith Show, died after a heart attack at age 63.
On this day in 1996, Hockey Night in Canada broadcaster Bob Cole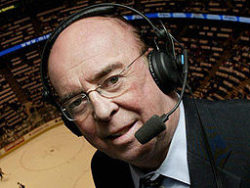 was among a number of players and executives inducted into the International Hockey Hall of Fame.
Also in 1996, Pearl Jam played the first night of their 'No Code' tour at Key Arena in their home town of Seattle.
On this day in 1998, actress Meryl Streep was awarded her own star on the Hollywood Walk of Fame.
On this day in 2002, actor James Gregory died at age 90. 
  Although most of his career in early (& live) TV was spent in serious roles, he is best remembered today for his 8 years as the laugh-provoking Inspector Luger on "Barney Miller."
On this day in 2003, actor/novelty singer Sheb Wooley of Purple People Eater fame, lost his battle with cancer at the age of 82. He first had a national impact as a cast member of TV's Rawhide.

On this day in 2006, Bob Dylan was at No.1 on the US album chart with 'Modern Times.'  At 65, Dylan became the oldest living musician to top the Billboard albums chart.
On this day in 2007, The Sopranos won best drama series and 30 Rock was best comedy series at the 59th Primetime Emmy Awards in Los Angeles. NBC won seven awards, HBO and ABC both won six.
On this day in 2008, Norman Whitfield died in Los Angeles from diabetes and other illnesses at age 67. The legendary Motown songwriter and producer collaborated with Barrett Strong on such hits as 'I Heard It through the Grapevine', 'Ain't Too Proud to Beg', '(I Know) I'm Losing You', 'Cloud Nine', 'War', 'Papa Was a Rolling Stone', and 'Car Wash'.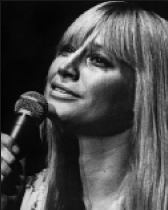 On this day in 2009, singer Mary Travers of Peter, Paul & Mary succumbed to leukemia at age 72.
Also in 2009, The Beatles' remastered catalog was a hit. Nielsen SoundScan numbers showed The Beatles selling a combined 626,000 units in the U.S. during the catalog's first week out. "Abbey Road" was the biggest seller. That took The Beatles to 1.2 million album sales for the year.
On this day in 2012, actor John Ingle, who played the ruthless patriarch Edward Quartermaine for two decades on ABC-TV's "General Hospital," lost his battle with cancer at age 84.
On this day in 2015, Don Henley of The Eagles received a lifetime achievement award at the Americana Music Honors and Awards Ceremony at Nashville's Ryman Auditorium.
On this day in 2016,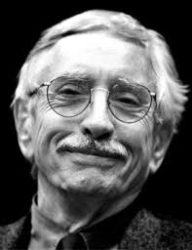 outstanding American playwright Edward Albee died at age 88.
Also in 2016, Canadian novelist and short story writer W.P. Kinsella died in Hope B.C. in an assisted suicide at age 81.  His work in writing about indigenous peoples was the inspiration for the CBC TV series The Rez.
Still in 2016, logging company owner Gabe Rygaard, featured in History TV's series Ax Men, was killed in a motor vehicle accident near Port Angeles, Washington at age 45.
Today's Birthdays:
Tacoma-born actress Janis Paige (Santa Barbara, General Hospital, Trapper John MD) is 95 (see 1922 above).
Actor Morgan Woodward (Dallas, Gunsmoke, The Life & Legend of Wyatt Earp) is 92.
Actor George Chakiris (Adventures of Superboy, Dallas) is 83.
Drummer Joe Butler of Lovin' Spoonful is 76.
Actress Linda Henning (Petticoat Junction) is 73.
Singer Betty Kelly of Martha and the Vandellas is 73.
Drummer Kenney Jones (Small Faces, the Faces, the Who) is 69.
Actor Ed Begley Jr. (Gary Unmarried, St. Elsewhere, Six Feet Under) is 68.
Actress Susan Ruttan (L.A. Law) is 67.
Singer David Bellamy of the Bellamy Brothers is 67.
Actor Mickey Rourke (Thicker than Blood, The Last Outlaw) is 65.
Bassist Ron Blair of Tom Petty and the Heartbreakers is 65.
Jazz guitarist Earl Klugh is 64.
Comedian/actor Lenny Clarke (Rescue Me, The Job, John Laroquette Show) is 64.
Actor Christopher Rich (Reba, Murphy Brown) is 64.
Singer Frank Reed of the Chi-Lites is 63.
Illusionist David Copperfield is 61.
Country singer Terry McBride is 59.
Victoria-raised actress Jennifer Tilly (World Series of Poker, Family Guy, Out of Practice, Hill St. Blues) is 59.
Montreal-born actor Peter Keleghan (Murdoch Mysteries, 18 To Life, The Newsroom(CBC), General Hospital) is 58.
Actress Jayne Brook (John Doe, The District, Chicago Hope) is 57.
Singer/songwriter Richard Marx is 54.
Comedian Molly Shannon (Saturday Night Live) is 53.
Singer/actor Marc Anthony (HawthoRNe) is 49.
MSNBC cable news anchor Tamron Hall is 47.
Comedienne/actress Amy Poehler (Saturday Night Live, Parks & Recreation) is 46.
Actor Ed Stoppard (Upstairs Downstairs 2010) is 43.
Toronto-raised actress Amy Price-Francis (King, The Cleaner) is 42.
Actress/voicist Toks Olagundoye (Castle, Ducktales, The Neighbours) is 42.
Singer Musiq is 40.
Actor Michael Mosley (Sirens, Pan Am, Scrubs) is 39.
Actress Ebonie Smith (Family Matters, Morningstar/Eveningstar, The Jeffersons) is 39.
Actress Alexis Bledel (Gilmore Girls) is 36.
Actress Michelle Lombardo (Quarterlife) is 34.
TV personality/actress Sabrina Bryan (Dancing with the Stars, The Cheetah Girls) is 33.
Actor Max Minghella (The Handmaid's Tale, The Mindy Project) is 32.
Actress Madeline Zima (Californication, Betas, Heroes, The Nanny) is 32.
Actress/voicist Kyla Pratt (Recovery Road, Let's Stay Together, Fat Albert, Proud Family) is 31.
Actor Ian Harding (Pretty Little Liars) is 31.
Actor Daren Kagasoff (The Secret Life of the American Teenager) is 30.
Actress Sarah Steele (The Good Wife) is 29.
Actress Rebekah Wainwright (The Tudors, Guilt) is 29.
Singer Teddy Geiger is 29.
Actress Bailey De Young (Faking It, Bunheads) is 28.
Actress Elle McLemore (Army Wives) is 26.
Musician Nick Jonas of The Jonas Brothers is 25.
Actress Elena Kampouris (American Odyssey) is 20.
Chart Toppers – Sept. 16
1950
Mona Lisa – Nat King Cole
Goodnight Irene – The Weavers
Tzena, Tzena, Tzena – The Weavers
Goodnight Irene – Red Foley-Ernest Tubb
1959
The Three Bells – The Browns
Sleep Walk – Santo & Johnny
I'm Gonna Get Married – Lloyd Price
The Three Bells – The Browns
1968
People Got to Be Free – The Rascals
Harper Valley P.T.A. – Jeannie C. Riley
1, 2, 3, Red Light – 1910 Fruitgum Co.
Mama Tried – Merle Haggard
1977
Best of My Love – Emotions
(Your Love Has Lifted Me) Higher and Higher – Rita Coolidge
Handy Man – James Taylor
Don't It Make My Brown Eyes Blue – Crystal Gayle
1986
Take My Breath Away – Berlin
Dancing on the Ceiling – Lionel Richie
Stuck With You – Huey Lewis & The News
Little Rock – Reba McEntire
1995
Gangsta's Paradise – Coolio featuring L.V.
You Are Not Alone – Michael Jackson
Kiss from a Rose – Seal
I Like It, I Love It – Tim McGraw
2004
She Will Be Loved – Maroon 5
My Happy Ending – Avril Lavigne
Pieces of Me – Ashlee Simpson
Girls Lie Too – Terri Clark