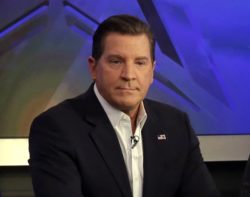 .
The son of former Fox News host Eric Bolling was found dead on Friday. He was 19 years old.
"Adrienne and I are devastated by the loss of our beloved son Eric Chase last night. Details still unclear. Thoughts, prayers appreciated," Bolling posted on Twitter on Saturday. He later added that there was "no sign of self harm."
"We are very saddened to hear of the passing of Eric Bolling's son," a Fox News spokesperson told TIME in a statement. "Eric Chase was a wonderful young man and our thoughts and prayers are with the entire Bolling family."
Fox News Channel said on Friday that the network was parting ways with Bolling and that his show, The Specialists, would be canceled.
"Fox News Channel is cancelling The Specialists, and Eric Bolling and Fox have agreed to part ways amicably," the network told Variety in a statement. "We thank Eric for his ten years of service to our loyal viewers and wish him the best of luck."
Bolling's departure comes after he was suspended last month over allegations he sexually harassed female colleagues at Fox News.
Meantime, another Fox employee who faced similar allegations, Charles Payne, has now been reinstated to his regular Fox Business assignments.
READ MORE U.S. NEWS HERE AT THE TIME WEBSITE