https://soundcloud.com/mattcundill/episode-61-live-from-podcast-movement-2017
We are live from Podcast Movement in Anaheim.
We wander the halls of Podcast Movement 2017 in Anaheim. I provide a few takeaways of things I have learned so far, plus catch up with some of the notables who have been on our podcast before, or are starting a new podcast shortly.
I was speaking on a panel this year at the Jacob's Media sponsored, "Broadcaster Meet Podcaster" event. Radio had it's biggest turnout so far, and by all accounts are slowly find a place for podcast in the radio radio toolbox.
Some of the people you will meet in this episode include:
Perry Michael Simon from AllAccess.com – his new podcast is on Apple Podcasts and located here. itunes.apple.com/ca/podcast/the-e…d1274500557?mt=2
Amber DelaGarza is the host of Productivity Straight Talk. Her new podcast is here. itunes.apple.com/us/podcast/produ…d1239598006?mt=2
(By the way, that's Matt Cundill providing the voiceover)
And Jessica Rhodes is one of the host's of Podcast Producers along with Corey Coates from Podfly, and she is the owner in interviewconnections.com – Jessica updates us on her progress since she appeared on Episode 6.
……….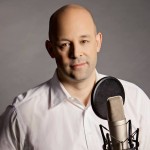 "Matt Cundill works with radio groups on digital strategies and talent coaching. He recently started the Sound Off Podcast: The Podcast about Broadcast"
E-mail Matt: [email protected]
Twitter: @mattcundill
" The Sound Off Podcast is committed to helping broadcasters find their way through the digital revolution. "