2017 CASBY Awards on 102.1 the edge…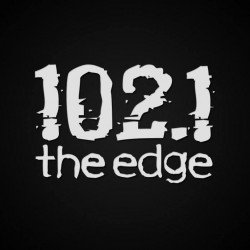 We're excited to share that 102.1 the Edge will once again be hosting the CASBY Awards!
We announced the nominees and performers on-air this morning and to continue the celebration, we're rolling out a CASBY weekend featuring music from this year's performers and past winners. Listeners can visit edge.ca to vote for the 2017 nominees and for their chance to win tickets to the event on November 1st at The Phoenix. We've secured The Sheepdogs, Bleeker, Current Swell and the Ascot Royals to perform at the show. We'll be announcing one additional performance in the coming weeks.
Here are the 2017 nominees:
NEW SONG
Arkells – Knocking At The Door
Bleeker – Highway
Death From Above – Freeze Me
July Talk – Beck + Call
U.S.S. – Work Shoes
NEW RECORD
Broken Social Scene – Hug Of Thunder
Hollerado – Born Yesterday
Japandroids – Near To The Wild Heart Of Life
Mother Mother – No Culture
New Pornographers – Whiteout Conditions
NEW ARTIST
Allan Rayman
Ascot Royals
The Beaches
Sam Coffey & The Iron Lung
SUGAR BEACH SESSIONS
BROS
Current Swell
Hollerado
Matt Mays
Said The Whale


Published on September 1, 2017 at 9:13 am by Voice Over
---