Moe Sihota had his ups and downs as a cabinet minister, but he really hit his stride as a broadcaster on the CBC Radio One morning program.
For 12 years, Moe Sihota has been a fixture on the Vancouver CBC Radio One political panel on Monday mornings.
The former NDP cabinet minister and ex-party president was a masterful spinner and debater for his team as a procession of B.C. Liberal voices came and went on the Early Edition program.
At different times, Sihota parried with Erin Airton, Colin Hansen, Terry Lake, and other B.C. Liberals.
More recently, Green party councillor Adriane Carr was added to the panel in recognition of her party's presence inside the legislature.
As a cabinet minister, Sihota had his ups and downs. Anyone who's followed B.C. politics knows that.
He did a terrific job expanding the public park system as the minister of environment. But he also ran into trouble when he bullied Motor Carrier Commission staff on behalf of his friend, Herb Dhaliwal, who was trying to obtain licences for his limousine company.
But as a broadcaster, Sihota was truly in his element.
Quick to call out others' B.S. and suitably assertive in the cut and thrust of talk radio, he still managed to stick to his party's key talking points.
This morning, the Early Edition's fill-in host, Stephen Quinn, announced that today would be the last time listeners would hear the B.C. political panel.
That's because the program will be unveiling new regular features for the fall season.
Sihota graciously thanked the station for giving him a platform for so many years.
Methinks part of the reason is that CBC Radio One is facing stiffer competition from CKNW now that Jon McComb has hit his stride as Philip Till's replacement. CBC Radio One is also aiming for younger audiences, though there's no reason to think that someone as articulate as Sihota wouldn't appeal to listeners of all ages.
Of course, there's also the possibility that Premier John Horgan is about to appoint Sihota to a key position, which would necessitate his departure from the show.
It's worth noting that the populist McComb has struck a chord with listeners who never cottoned onto Till's stuffier approach. McComb is a veteran of the talk-show wars and knows that launching campaigns for various causes over the radio can build an audience.
READ THE WHOLE UNABRIDGED ITEM  HERE  AT THE GEORGIA STRAIT WEBSITE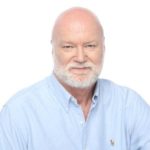 If Sihota is given a prime spot at 7:45 a.m. on Mondays with a B.C. Liberal commentator like Hanson or Lake, CKNW just might steal a chunk of CBC Radio One's morning listeners.
Original Story and More HERE