An ad-free, better-funded CBC that shares its reporting could help keep local journalism alive.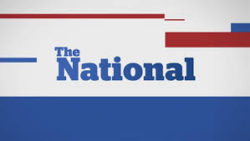 .
Sometime in the not-too-distant future, the nation's largest media chain is expected to fail, taking many of the nation's once proud but now emaciated major daily newspapers to the grave with it.
Postmedia and others have already issued appeals to the federal government, just as television broadcasters have, with more success, lobbied the Canadian Radio-television and Telecommunications Commission (CRTC) for relief for close to a decade now.
The debate over whether their demise is suicide by incompetence or murder by technology no longer matters. And while some, such as columnist Andrew Coyne, still insist that journalists should never be compromised by the subtle fealty induced by government subsidy, principles are unlikely to survive the industry's poverty.
There is a strong argument — one reinforced by the problematic nature of Postmedia's structure — in favour of letting nature take its course. But governments don't do that when you're too big to fail. So if something is to be done, here's the solution.
…………
CBC news is produced with public dollars for public benefit and should therefore be available without copyright protection within Canada's borders. It should be freely accessed and reproduced by its domestic competitors while maintaining its proprietary nature internationally: the news would be available to the Winnipeg Free Press but not to the Washington Post.
This would give all media in Canada arms-length access to a stream of international, national, regional and local news, allowing them to focus their resources on that which they feel makes them unique while transitioning from traditional platforms to the future.
https://thetyee.ca/Mediacheck/2017/08/29/CBC-Can-Save-News-in-Canada/?utm_source=daily&utm_medium=email&utm_campaign=290817