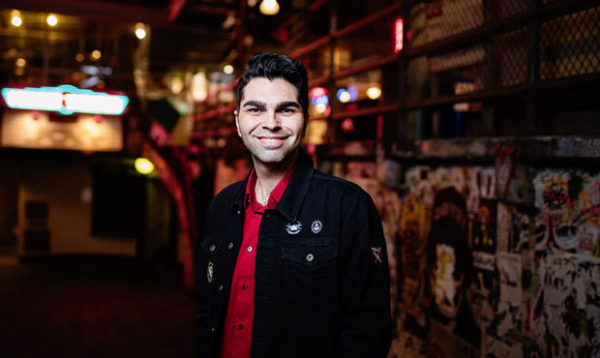 I'm leaving KIRO. My last show is August 24. But do not fret. I'm only moving ten feet. I'm happy to announce the return of the Jason Rantz Show.
This time, however, it's in primetime!
Starting Sept. 5, I will help you get you through your morning commute as I host weekday mornings 6-9am on KTTH, which can be heard on 770 AM and 94.5 FM on the greater east side. Yup, I'm now a morning drive host. This is pretty big.
What can you expect on the show? Well, a lot of what you heard previously. I'll be taking on Progressive activists who are trying to silence and bully us. I will have rational conversations about President Trump. I will have fun, interviewing interesting people, while exploring all the issues that actually impact our lives. I'll also give you live traffic reports so you can get to work on time and have some special surprises up my sleeve!
I've had a blast on KIRO and will be sad to leave but, talk of this move has been going on for a long while, and I couldn't turn down this opportunity.
What's this mean? You'll get to listen to me in mornings and you'll still get Zak Burns in the evening on KIRO. I hope you'll do. He's a great friend and a great talent.
I'll still blog frequently on MyNorthwest, I'll still host Sounders FC Weekly on KIRO, and I'll still spend 15 minutes on my hair every day because you deserve to see me at my most adorable. A podcast will be available, plus you can listen on the web stream or on the KTTH smartphone app. You can follow the show developments on the show Facebook page here. Please give it a like and follow me on Twitter.
I hope you'll come join me in mornings and help grow the show. In a lot of ways, it feels like I'm starting over. And, in a way, I am. The KTTH audience doesn't know me yet. But you do and you can help me grow. Please make the jump with me and I promise to deliver you the content you've come to enjoy. Please continue to support Zak in his solo work. Please tell your friends and family of this change and help us both grow.
More to come. In the meantime, enjoy the final Rantz and Burns shows and I'll see you on AM 770 KTTH after Labor Day!