ON THIS DAY in 1900,
a noted commentator from network radio's golden age Quincy Howe was born in Boston. He was best known for his daily CBS broadcasts during WWII.  He left for ABC in 1947, and retired from broadcasting in 1974, three years before his death from cancer of the larynx at age 76.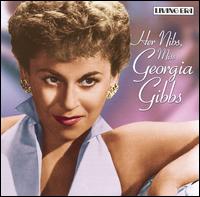 In 1920, pop singer Georgia Gibbs was born Frieda Lipschitz in Worcester Mass.  Her big hits were Dance With Me Henry, If I Knew You were Comin' and Kiss of Fire.  She died of leukemia Dec. 9  2006 at age 87.
In 1943, writer Norman Corwin's first success debuted on CBS radio. It was Passport for Adams, starring Robert Young who played a small town newspaper editor. Corwin would have many other radio successes. He wrote and produced such radio classics as This is War, An American in England and We Hold These Truths.
In 1947, Frank Sinatra recorded a double-sided hit single, "So Far" (which peaked at number 8) backed with "A Fellow Needs a Girl."(#24)
In 1950, the No. 1 Billboard Pop Hit was "Goodnight Irene," by Gordon Jenkins Orchestra & The Weavers.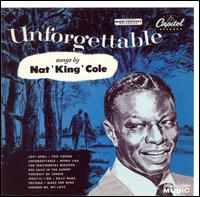 In 1951, Nat King Cole recorded 'Unforgettable' for Capitol Records, as arranged by Nelson Riddle. A 1961 stereo version was used for the 1991 "duet-through-the-decades" recording with his daughter Natalie.
In 1955, Elvis Presley released his first soon-to-be number 1 hit, 'I Forgot to Remember to Forget / Mystery Train'. It hit the top of the country charts several months later and stayed there for 5 weeks.
In 1958, Domenico Modugno appeared on CBS-TV's "The Ed Sullivan Show" singing his hit single "Nel Blu Dipinto Di Blu (Volare)."
Also in 1958, Charlie Rich had his first recording session for Sun Records.
In 1960, The Beatles began their first Hamburg engagement at the Indra Club, Grosse Freiheit, Hamburg, West Germany, playing the first of 48 nights at the nightspot.

In 1963, writer/actor Ed Gardner succumbed to a diseased liver at age 62.  He was best known as the heavily Brooklyn-accented star of network radio's widely popular "Duffy's Tavern" (CBS, then Blue, then NBC) from 1941 to 1952, in which he portrayed Archie, the tavern manager.
In 1964, The Kinks' "You Really Got Me" was released.
In 1965, The Beatles played Toronto's Maple Leaf Gardens on their second North American tour. Tickets were priced at $5.50. The Toronto Telegram reviewer reported, 'The Beatles whipped Toronto's teens into ecstatic frenzy last night in two wild 30 minute performances.'
In 1966, exactly a year later, The Beatles played another two shows at Maple Leaf Gardens.  And John Lennon made headlines by telling a Toronto news conference how much he admired American draft dodgers who had fled to Canada.
In 1967, Gary Puckett & the Union Gap recorded a future million seller and Top Five Billboard hit single "Woman, Woman."
In 1968, The Doors started a four-week run at No.1 on the Billboard album chart with 'Waiting For The Sun,'  while The Rascals (formally the Young Rascals) started a five week run at No.1 on the Billboard singles chart with 'People Got To Be Free'. The group had thirteen US top 40 hits.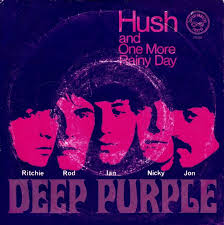 Also in 1968, Deep Purple's "Hush" was released.
In 1969, after three days the Woodstock Music and Art Fair, the seminal musical experience of a generation, concluded near Bethel, N.Y.
In 1970, Christine McVie joined Fleetwood Mac as its first female member, on keyboards.
In 1971, actor Horace McMahon, who starred in early TV on 'The Naked City' and 'Martin Kane Private Eye', succumbed to a heart ailment at age 64.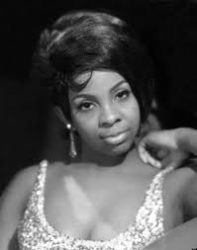 In 1972, singer Gladys Knight made an appearance as a contestant on ABC-TV's "The Dating Game."
In 1973, singer Paul Williams, a former member of The Temptations committed suicide at age 34, via a self-inflicted gunshot wound.  A business of his had recently failed and he owed $80,000 in back taxes.
In 1974, Eric Clapton started a four-week run at No.1 on the Billboard album chart with '461 Ocean Boulevard.'
Also in 1974, Bad Company's "Can't Get Enough" was released.

In 1975, the No. 1 Billboard Pop Hit was "Fallin' in Love," by Hamilton, Joe Frank & Reynolds.
In 1977, one day after his death, tens of thousands of fans travelled to Memphis to pay tribute to Elvis Presley. President Jimmy Carter issued a tribute statement. And Florists Transworld Delivery (FTD) reported that in one day the number of orders for flowers to be delivered to Graceland had surpassed the number for any other event in the company's history.
In 1979, actress Vivian Vance, unforgettable as sidekick Ethel Mertz in TV's iconic sitcom I Love Lucy, died of bone and breast cancer at age 70.
In 1982, a revolution in the world of music got underway, as the first audio CDs were manufactured, a recording of Richard Strauss' Alpine Symphony.
In 1983, lyricist to part of the Great American Songbook (Someone To Watch Over Me, S'Wonderful, The One I Love, Fascinating Rhythm) Ira Gershwin died at age 86.
Also in 1983, Prince's song "Delirious" was released.
In 1984, on the first night of his Breaking Hearts Tour, Elton John announced that he was retiring from touring.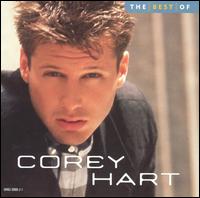 In 1985, Montreal's Corey Hart played his first show as an arena headliner before a home town crowd of 18,000. Earlier this day his hit single, 'Never Surrender' peaked at #3 on the Billboard pop chart.
In 1986, Rick Allen played his first concert with Def Leppard since losing his left arm in a car accident.
In 1987, the No. 1 Billboard Pop Hit was "Who's That Girl" by Madonna. It was the title song of Madonna's third film.
In 1989, during a concert in Tacoma, the Who's Pete Townshend injured his right hand playing "Won't Get Fooled Again" and doing his signature windmill guitar move.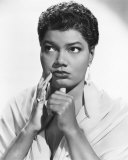 In 1990, singer/actress Pearl Bailey died after a heart attack at age 72. After singing with Cootie Williams' band, Bailey hit on Broadway with "St. Louis Woman" in 1946. Two decades later she headed an all-black cast in "Hello Dolly."  Her biggest musical hit was "Takes Two to Tango," which reached No. 7 on Billboard's pop chart in 1952. She had her own hour-long Saturday night TV variety show in 1971, it was cancelled after just 15 weeks.
In 1993, allegations of child abuse prompted Los Angeles police to open an investigation of entertainer Michael Jackson. This, after the 13-year-old son of a Beverly Hills dentist told his therapist that Jackson had sexually abused him. Jackson claimed the allegations followed a failed attempt by the dentist to extract 20 million dollars from the singer.

In 1994, actor David Caruso quit the cast of ABC's "NYPD Blue" to pursue a movie career, a move that didn't work out. He was replaced on the show by Jimmy Smits.
In 1995, Depeche Mode frontman David Gahan, 33, slashed his wrist in a failed suicide attempt.
Also in 1995, Microsoft bought the rights to the Rolling Stones' 1981 smash "Start Me Up" to use as the theme for their Windows 95 rollout.
Still in 1995, security guards carried Courtney Love offstage after she began fighting with Hole fans because they weren't cheering loud enough during the last night of the Lollapalooza tour in Mountain View, CA.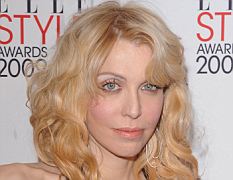 In 1996, Ottawa actor Matthew Perry appeared on the cover of TV Guide with his co-stars from the television sitcom Friends.
In 1997, Liverpool, Nova Scotia, dedicated The Hank Snow Country Music Centre, a museum in a former train station building dedicated to its hometown country music legend.
In 1998, guitar whiz Carlos Santana helped to unveil his new star on the Hollywood Walk of Fame.
In 2002, Nelly featuring Kelly Rowland held the No.1 position on the Billboard singles chart with 'Dilemma'. The No.1 album was 'The Rising' by Bruce Springsteen.

In 2004, singer/songwriter Dan Fogelberg revealed that he was battling advanced prostate cancer. He lost the fight and died 3-and-a-half years later.
Also in 2004, Chevrolet officially ended its association with Bob Seger, whose 1986 hit "Like A Rock" had been used in ads for Silverado trucks over the previous five years.
Still in 2004, Jimi Hendrix memorabilia went on display at London`s Marquee Club. Valued at more than $27 million, the massive exhibit included 50 hours of unreleased music, live film footage and Hendrix instruments. The collection later went on the auction block.
In 2007, High School Musical 2 premiered on the US Disney Channel and Family Channel. Watched by a total of 17.2 million viewers in the United States, making it the highest rated basic cable broadcast in U.S. history.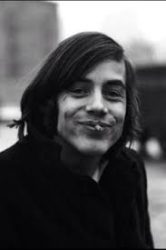 In 2008, Jackson Browne was suing US Republican presidential candidate John McCain for using one of his songs without permission. Browne claimed the use of his song Running on Empty in a campaign commercial was an infringement of copyright and would lead people to conclude he was endorsing McCain.
In 2009, an arrest warrant was issued for singer Bobby Brown after he failed to appear at a court hearing involving child maintenance payments. A judge ordered that  Brown be arrested next time he was in the state of Massachusetts. The singer had allegedly fallen $45,000 behind in payments for two teenage children he had with former girlfriend Kim Ward.
In 2010, the John Mellancamp roots album "No Better Than This" was released.  It was produced with the help of T-Bone Burnett, at historic locations, including Sun Studios in Memphis.

In 2011, the "biggest name" (and best paid!) in Milwaukee radio in the late 1970's and '80's, Larry 'The Legend' Johnson succumbed to pneumonia at age 78.
In 2012, longtime Memphis TV and radio personality, Marge Thrasher died after a long illness at age 78.
In 2013, KISS provided the halftime entertainment at the Arena Bowl XXVI Championship game. Earlier the group had launched their new Arena Football expansion team called L.A. KISS – actually located in Orange County.
In 2014,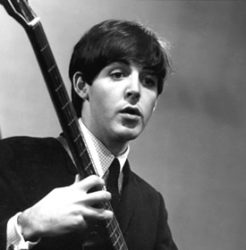 former Beatles/Wings bass player Paul McCartney topped Richest.com's list of the Top 10 richest bassists in the world with a reported net worth of $1.2 billion. Gene Simmons (KISS) and Sting (Police) rounded out the Top 3.
In 2015, actress Yvonne Craig, who played Batgirl in the 60's ABC-TV series Batman, died at age 78 from metastatic breast cancer that had spread to her liver.  Her final acting assignment was playing Grandma in 29 episodes of the 2009 series Olivia on Nick Jr. (US) and Treehouse TV (Canada).
In 2016, Edmonton-born film & TV director Arthur Hiller died at age 92.  Before an illustrious big screen career Hiller got his start at CBC television in Toronto, then left for Hollywood where he directed episodes of the early TV series Playhouse 90. Artur Hitchcock Presents, Gunsmoke, Route 66, The Third Man, etc. etc.
Today's Birthdays
Actor Robert DeNiro (Godfather: A Novel for TV, Sat. Night Live) is 74.
Guitarist Gary Talley (Box Tops) is 70.
Montreal-born actor Robert Joy (CSI:New York) is 66.
Singer Kevin Rowland (Dexy's Midnight Runners) is 64.
Country singer/songwriter Kevin Welch is 62.
Bassist Colin Moulding of XTC is 62.
Actor Tim Bagley (Mr. Robinson, Web Therapy, Will & Grace) is 60.
Singer Belinda Carlisle is 59.
Actor Sean Penn (Killing of Randy Webster, Charlie Rose) is 57.
Actor Larry B. Scott (Super Force) is 56.
Guitarist Gilby Clarke (formerly of Guns N' Roses) is 55.
Toronto-born actor/director Don McKellar (Sensitive Skin, Odd Job Jack, Slings & Arrows) is 54. 
Singer Maria McKee of Lone Justice is 53.
Actress Angela Dohrmann (Nash Bridges, Material World) is 52.
Drummer Steve Gorman of the Black Crowes is 52.
Singer-bassist Jill Cunniff (Luscious Jackson) is 51.
Actor David Conrad (Ghost Whisperer, Agents of S.H.I.E.L D) is 50.
Actress Helen McCrory (Penny Dreadful) is 49.
Actor Donnie Wahlberg (Blue Bloods, Wahlburgers, Boomtown, Band of Brothers) is 48.
Rapper Posdnuos of Del La Soul is 48.
Actress Tammy Townsend (K.C. Undercover, 9ine, Rock Me Baby, Family Matters, Days of Our Lives) is 47.
TV personality Giuliana Rancic (E! News) is 43.
Actress Dan Daurey (Providence, Unhappily Ever After) is 41.
Actor Ebon Moss-Bachrach (Damages) is 39.
Actor Charles Aitken (The Knick) is 38.
TV host/actress Kristin Holt (Attack Of The Show!) is 36.
Actor Mark Salling (Glee) is 35.
Actor Brock Kelly (Ravenswood, Days of Our Lives) is 32.
Actor Bryton James (Family Matters, The Young & the Restless) is 31.
Actor Brady Corbet (24) is 29.
Actress Bianca Collins (Unfabulous, Gigantic) is 29,
Actress Rachel Hurd-Wood (Home Fires) is 27.
Actor Austin Butler (The Carrie Diaries, Switched at Birth, Ned's Declassified School Survival Guide) is 26.
Wrestler/actress Saraya-Jade Bevis (WWE Raw, WWE Smackdown) is 25.
Actress Taissa Farmiga (American Horror Story) is 23.
Chart Toppers – August 17th
1944
I'll Be Seeing You – Bing Crosby
Amor – Bing Crosby
Milkman, Keep Those Bottles Quiet – Ella Mae Morse
Is You is or is You Ain't (Ma' Baby) – Louis Jordan
1952
Walkin' My Baby Back Home – Johnnie Ray
Auf Wiedersehn, Sweetheart – Vera Lynn
Half as Much – Rosemary Clooney
A Full Time Job – Eddy Arnold
1960
It's Now or Never – Elvis Presley
Walk–Don't Run – The Ventures
Walking to New Orleans – Fats Domino
Please Help Me, I'm Falling – Hank Locklin
1968
People Got to Be Free – The Rascals
Born to Be Wild – Steppenwolf
Light My Fire – Jose Feliciano
Heaven Says Hello – Sonny James
1976
Don't Go Breaking My Heart – Elton John & Kiki Dee
You Should Be Dancing – Bee Gees
Let 'Em In -Wings
Say It Again – Don Williams
1984
Ghostbusters – Ray Parker Jr.
What's Love Got to Do with It – Tina Turner
State of Shock – Jacksons
That's the Thing About Love – Don Williams
1992
End of the Road – Boyz II Men
Baby-Baby-Baby – TLC
November Rain – Guns N' Roses
Boot Scootin' Boogie – Brooks & Dunn
2001
Bootylicious – Destiny's Child
Someone To Call My Lover – Janet Jackson
When It's Over – Sugar Ray
Austin – Blake Shelton
2010
Love The Way You Lie – Eminem featuring Rihanna
California Gurls – Katy Perry featuring Snoop Dogg
Dynamite – Taio Cruz
Lover, Lover – Jerrod Niemann