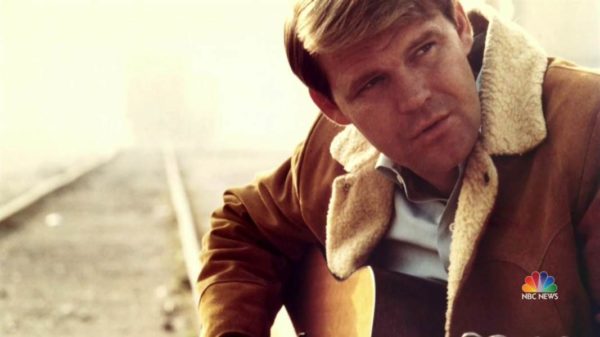 .
Thanks to Red Robinson for sharing these two clips of an interview with the late Glen Campbell…
from Red's website…
Hearing that one of my favourite performers had died shook me. I knew Glen Campbell had dementia and it would eventually take his life, but the reality of his passing hit me hard. Here is one of the most talented performers ever. He was a much in-demand session player, admired by his peers and a genuinely nice person.
I did many interviews with Glen over the years and the last time was at Vancouver's PNE where he appeared with his daughter. You could see that he was struggling but he presented his show like the professional he was. I miss him greatly.
Red
https://soundcloud.com/reds-archive/glen-campbell-interview-september-1988-part-2
Part Two…
Seattle Radio Legend Pat O'Day joins Red for the last Red's Diner on CISL 650 on August 27 (more info HERE