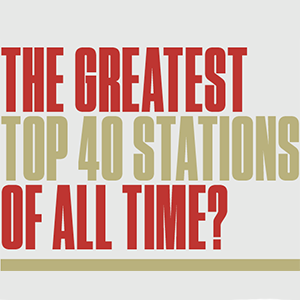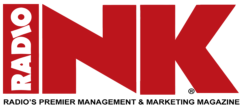 August 9, 2017
For a recent issue of Radio Ink Magazine, we recruited two of the best programming minds in the business, Lee Abrams and Randy Michaels, to answer this question: "What are the greatest Top 40 stations of all time?" We also asked them not to collaborate with each other in any way or discuss their top choices before submitting their lists. We wanted to see exactly how different their thinking was. Here are the results.
 Lee, in addition to answering the question, included what he considers to be the 15 characteristics of great Top 40 stations. Randy lists his top stations, and also details why each station he picked was great in the Top 40 format.
Radio Ink also held a three-week online poll and asked you which you believe are the best Top 40 stations of all time. Those results are at the end of this article. It was certainly an interesting assignment. Here's how everyone stacked up against each other.
15 Characteristics of the Great Top 40 stations
By Lee Abrams
Production. From the drama of news to the promos to the wild tracks, production was an art form that created a theater of the mind that manufactured sonic magic.
The Bible of Music. From the printed playlist to the countdowns, station-generated chart positions defined what was popular in the city.
24/7 Personalities. There were shows, not shifts, and every daypart mattered. People still talk about Charlie Greer and Denison's Men's Clothier, on WABC at 3 a.m.
Eccentricity. From crazed night DJs to whacked promotions — parents were appalled while the new mainstream ate it up.
City Sound. Unlike the generic radio of today, these stations oozed the vibe of their city; they were soundtracks of the community.
Anticipation. There was always something coming up.
Swagger. A hard-to-define vibe that was all about confidence in everything they did.
Well-Oiled Machines. Even the personality-driven stations were well-oiled machines that held the basics in high regard.
Audience Respect. No bullshit. The stations delivered without needing to resort to tricks and promises.
Completeness. From news and sports to sneak previews of Beatles songs, the stations were complete, with no need to tune away.
Smarteners. The DJs turned you on to what was going on. The stations were hubs of local information.
Graphics. They had visual identities that mirrored the on-air delivery.
Technology. AM radio once sounded badass as resources were poured into signal integrity.
New ideas. Every few years, "new ways" came into play. From Storz to Drake to Bennett, things evolved. It's sad that radio is still executing a 40-year-old playbook these days.
Selling new records. Especially in the mid-'60s, the great stations would make a new Herman's Hermit record sound like the Second Coming.
And here are my picks for the 20 greatest Top 40 radio stations of all time:
KHJ/Los Angeles
WABC/New York
WHTZ (Z100)/New York
WLS/Chicago
WHYI (Y100)/Miami
KIIS/Los Angeles
CKLW/Windsor-Detroit
KCBQ/San Diego
KFRC/San Francisco
WFLZ/Tampa Bay
KLIF/Dallas
WQAM/Miami
WKBW/Buffalo
KFWB/Los Angeles
WFIL/Philadelphia
CHUM/Toronto
Radio London/The North Sea
WAYS/Charlotte
WIXY/Cleveland
WCFL/Chicago
And Now We Have Randy Michaels
This was a tough assignment. Top 20 based on what? One could consider ratings, longevity, originality, influence, or many other criteria. Some stations have been amazing at times and just awful at others. Many of the most spectacular Top 40 stations weren't around that long. Many stations that are just average have lasted a long time. I based this list on originality and impact. These were stations worth traveling to hear. Getting it down to 20 was tough, unfair, and subjective. But here we go.
20. WTIX/New Orleans. WTIX spent its first days on the air reading the phone book to get attention. WDSU had number one afternoon show called The Top 20 on 1280. Todd Storz took the tight playlist formula from KOWH, doubled the number, and the first "Top 40" station was born. With only 250 watts way up at 1450kHz, WTIX debuted with a 50 share.
19. WKVQ (15Q)/Knoxville. It was a crazy idea. In the mid-'70s, Knoxville had a three-way AM Top 40 battle between WKGN, WNOX, and WRJZ going, while WOKI was playing the hits, sort of, on FM. A doctor's son financed the killer Top 40 15Q until the money ran out. Suitcase Simpson, Chuck "Boo" Baron, Eddie Beacon the Swingin' Deacon, and others have never sounded better. But the signal was awful, the staff was expensive, and 15Q failed quickly. It was worth driving 500 miles each way to hear live. I did.
18. KBOX/Dallas. Yes, I know KLIF was the first polished Top 40 station and the big station in Dallas. But KBOX was pretty amazing for having only 500 watts at night at 1480. John Box gave Gordon McLendon fits and forced KLIF to be even better. KBOX gave us Dan Ingram, Bill Ward, and many others. KBOX and the Balaban stations trained Stan Kaplan. And that news intro: With Morse code beeping in the background and plenty of slapback echo, the news opened with "From around the universe, around the world, around the nation, around Texas, around Dallas, and around the corner from your house, this is K-B-O-X news."
17. WVAQ/Morgantown, WV. Morgantown? Have you heard it? This station has a major-market sound in a small market. WVAQ is a multiple Marconi Award winner for good reason: It sounds great. Longtime morning man Lacy Neff passing was big news last June. WVAQ is a giant in North Central West Virginia. It could compete anywhere.
16. KNUZ/Houston. With just 250 watts on 1230, KNUZ was the longtime market leader in Houston. Dave Morris was the owner/morning man. When Gordon McLendon signed on KILT with 5,000 watts down at 610, it should have been endgame, but KNUZ bested KILT for a long time. Gordon McLendon considered Dave Morris his toughest competitor.
15. WMCA/New York. Yes, WABC had more listeners and more attention. WABC was good but rarely great. WABC had 10 times more power. In the mid- and late '60s WMCA soundly beat WABC, where the signals weren't even close. WABC "won" by dominating the areas WMCA didn't reach, and by raiding WMCA for talent and ideas.
14. WKTQ (13Q)/Pittsburgh. They were late in the AM game. They didn't last long, but they were awesome. KQV had the heritage and was owned by a company that knew something about Top 40, so 13Q was instant roadkill. Buzz Bennett showing up the first day with a German shepherd — and a sledgehammer to knock the NBC logo off the lobby wall — set the tone.
13. WAKY/Lousiville. WGRC was purchased by Gordon McLendon and went Top 40 in 1958, debuting by playing "Purple People Eater" for a week. The FCC wasn't amused, but the public was. With Johnny Randolph as PD, WAKY played one black and one country record every quarter hour. If that sounds crazy, look at the ratings. The "WAKY" shout was created by Johnny and a group of girls he met out just after the bars closed. (That's 3 a.m. in Louisville. It was overdubbed several times. That shout is still in use at 620 AM and 103.5 FM, which use the WAKY calls today.)
12. WLS/Chicago. I like edgy Top 40 stations, and that WLS was not. WCFL was occasionally a better station. WLS was vanilla in most respects, but it was consistently excellent. That 50,000-watt night signal put everything east of the Rockies in earshot at night. WLS was the most influential station in the nation in the late '60s and early '70s. I know a PD in Texas who couldn't afford research, so he just listened to WLS to see what to play. Kids all over the Midwest left their radios on 890, turned them on after school, and waited for darkness.
11. WKBW/Buffalo. WKBW went Top 40 in 1958 by stealing the PD and airstaff from WBNY, which was number one with only 250 watts. The studios were in a former carriage house with a false front to make it look taller and a mirror at the end of the long single hallway to make it look bigger when you walked in. Everything about KB was show business. When everyone in Top 40 was going to short jingles and less talk, KB hired big talent, played long jingles, and gave the jocks all the time they wanted if what they said was compelling. The equipment was ancient. All of that amazing talent spoke into a vintage RCA mic and spun records on 16-inch transcription tables, right into the 1970s. KB proved that great talent, not great equipment, make great radio.
10. WAYS/Charlotte. Stan and Sis Kaplan were fierce competitors. Stan was a sales animal, but like McLendon, Kaplan knew that advertisers spent money to reach listeners, not the other way around. Stan invested in talent and promotion. He stole and enhanced McLendon's treasure hunts and other promotions and added a crazy outrageousness that hasn't happened since, except maybe for the Power Pig, which owes a lot to the Kaplans. Listen to any aircheck from any era of Kaplan ownership — Jack Gale, Robert Murphy, Boo Baron, or Jay Thomas. It will be amazing.
9. KLIF/Dallas. Todd Storz had the first Top 40 station. Gordon McLendon made it theater. Top talent, memorable promotions, attention-getting advertising, over-the-top production, and a relentless focus on the listener, not the advertiser, made the McLendon stations ratings juggernauts. KLIF was the first and best. The McLendon format memos remain some of the best how-to handbooks for radio. With only a 1,000-watt night signal, KLIF routinely clocked more listeners than all other Dallas-Ft. Worth stations combined. Storz and McLendon traded PDs, air talent, and promotion ideas. Bill Drake and others refined it, but Top 40 was the child of Storz and McLendon.
8. WAPE/Jacksonville. The Brennans' engineering genius and home-built transmitter pumped 50,000 daytime watts from Daytona to the North Carolina beaches. It was an awesome signal, but somehow they couldn't get that hum out of the transmitter. WAPE introduced a lot of the south to Carolina Beach music. After it sold to Stan and Sis Kaplan, WAPE was just amazing. This is where the Greaseman was at his best. "Don't get screwed, get WAPE'd!"
7. WHTZ (Z100)/New York. In 1983, right after NBC paid six figures to researchers to learn that there was absolutely no hole for Top 40 in New York, Milt Maltz paid $8.3 million for an FM in Newark that played show tunes, figured out how to move it to Empire, brought in a redneck morning man and PD (Scott Shannon, who was so not New York and went "worst to first"). History-making in so many ways, and still great today.
6. KFRC/San Francisco. Bill Drake's KHJ was amazing and should probably be on this list. His KFRC was better. Edgier. Better production. Jocks with a bit more rope. It was the Top 40 station in San Francisco during the Summer of Love. And it had Dr. Don Rose.
5. WJET/Erie, PA. WJET dominated Erie as a daytimer on 1570 with 250 watts. After moving to 1400, still at low power, no one could touch them, and everyone tried. The founder and owner, Myron Jones, built the building and wired the studios himself. His wife did the music. He hired major-market talent and they stayed. Forever. No station was better about promoting, playing the hits, and focusing on the community. Many of the big AM Top 40 stations had FM stations. None of the big-market owners did the smart thing and moved to FM in the '70s. Myron did, and because he had a TV station, he had to sell the AM to do it. At the time, the AM was still number one! WJET-FM debuted at number one. Pretty remarkable.
4. KCBQ/San Diego. Amazing talent, awesome production, revolutionary promotions. "The Last Contest" was born here. This is the station all of the "Super Q" imitators wanted to be. Great call letters, too. Listening to Happy Hare or Shotgun Tom or Charlie and Harrigan, you wouldn't know the calls originally stood for "CBS Quality."
3. CKLW/Windsor-Detroit. As "Radio 8-0" CKLW spent the early '60s as a crappy Top 40 well behind WKNR and WXYZ. It exploded in 1967 with the Drake format. No one, ever, anywhere, did the basics better than the Big 8. With separate board ops for the jocks and the newsroom, intro times to the quarter second, including commercials, no station was ever tighter. The Drake stations all had "Kanner Boxes," but Ed Butterbaugh's setup, 50,000 watts, and lax Canadian rules on positive modulation made CKLW jump out of radios in a dozen U.S. markets all day long, and made the programming sound even better. The glory days of CKLW were only five years long, but the Big 8's influence reverberates today.
2. WYHY (Y107)/Nashville. Maybe I'm biased, but it's my list. This is my favorite Top 40. Marc Chase made more noise at WFLZ and WEBN, but this was his best work. Marc took "The Outrageous FM" to a 17 share, 500,000 cume in a market of less than a million at the time. The Power Pig was more outrageous, but Y107 was a better station. When Metro Traffic came to Nashville, Marc put a Dumpster in the station parking lot and asked listeners to donate scrap metal so Y107 could buy a plane. That's how a Top 40 station owned the traffic image. Scott Shannon and other PDs stole from Y107 every time they came to Film House to cut a TV spot. "Lock it in and rip the knob off."
1. KIIS/Los Angeles. Other stations have been more outrageous, more groundbreaking, or more entertaining, but KIIS is the most influential Top 40 station. Chuck Blore used the name on the AM, 1150: KIIS=K115. But it's been copied around the world just because it's KIIS/Los Angeles. Few stations have been able to achieve consistent success in ratings, and the conversion of ratings to revenue and cash flow, like KIIS. None in major markets. KHJ lasted about 10 years. KIIS is going on 40.
I apologize to all those I left out.
Readers' Top 10 Top 40s.
We held a three-week online poll asking readers what they think are or were the best Top 40s, and here are the results:
CKLW/Windsor-Detroit
WKBW/Buffalo
KHJ/Los Angeles
WLS/Chicago
WABC/New York
KFRC/San Francisco
WING/Dayton, OH
KLIF/Dallas
KFMB (B100)/San Diego
WFIL/Philadelphia
Original Story HERE