The former NORAD complex — completed in 1963 — was engineered to withstand a four-megaton nuclear explosion, 267 times more powerful than the Hiroshima bomb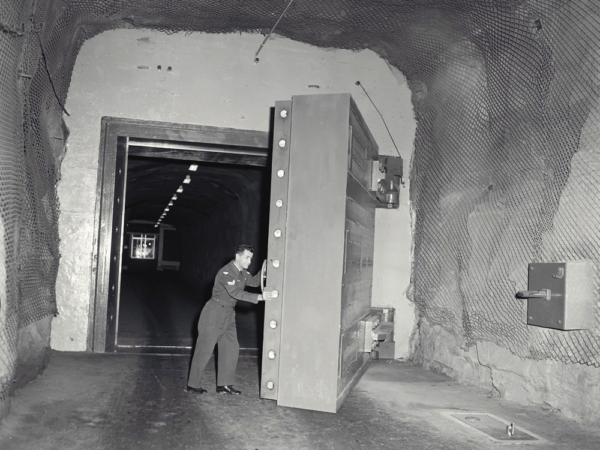 OTTAWA — It could give a whole new meaning to buried treasure.
A national foundation wants to store millions of videos, films and other recordings 60 storeys underground in an old NORAD bunker near North Bay, Ont. in an effort to preserve the vast electronic record of Canadian history.
The Canadian Broadcast Museum Foundation is talking to federal officials about turning the mothballed complex into a secure repository for the country's endangered audio-visual archive. It would also include photographs, scripts, set designs and other items of interest.
The foundation, a charitable organization dedicated to preservation of broadcast heritage, is working with the CBC to document its analog collection dating from the 1930s — a move that will help smooth its eventual transfer to the foundation's custody.
The space needed to safeguard the CBC/Radio-Canada collections alone will be about one million cubic feet, said Kealy Wilkinson, the foundation's executive director.
The foundation is also aware of other significant collections held on a makeshift basis in institutions around the country. Inclusion of these materials would require another 800,000 to one million cubic feet.
The idea is to preserve original items even after they are copied into digital formats.
"It's absolutely critical to preserve the originals," Wilkinson said.
READ THE REST OF THE STORY  HERE  AT THE NATIONAL POST WEBSITE