For Immediate Release
CANADIAN BROADCAST SALES ANNOUNCES
THE APPOINTMENT OF GERRY MACKRELL
AS PRESIDENT OF CBS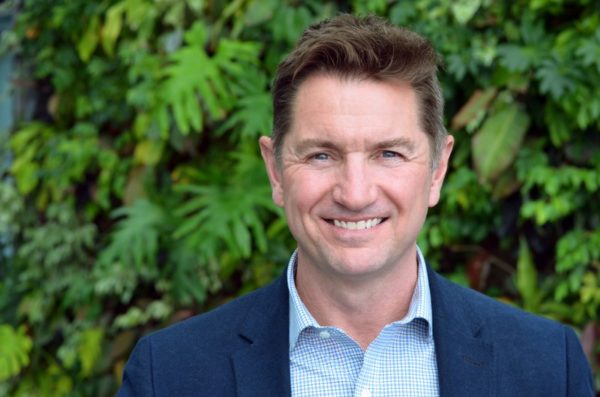 ~ Gerry MacKrell joins CBS effective September 1, 2017 ~
TORONTO (July 27, 2017) – Canadian Broadcast Sales (CBS) today announced the appointment of Gerry MacKrell as President. MacKrell will take on his new role with Canada's largest radio sales organization on September 1.
 A sales industry veteran, MacKrell spent 23 years at Corus Entertainment, most recently as Senior Vice-President of Sales. Prior to Corus, MacKrell spent seven years in positions of increasing responsibility at the rep companies Western Broadcast Sales and All-Canada Radio & Television, which became a part of CBS in 1993. Additionally, he worked in media planning at Ogilvy and Mather, a leading advertising, marketing and public relations agency. MacKrell has also been an active member of the CBS Board of Directors, where he provided counsel on sales strategies, industry opportunities and market challenges.
 "For more than 24 years, the CBS team has been at the forefront of delivering advertising solutions in radio and I am honoured to continue the legacy of founder, Patrick Grierson," said Gerry MacKrell, President, Canadian Broadcast Sales. "In taking on this role, I am excited to build on my prior sales management experience, coupled with CBS' considerable existing capabilities, to build powerful radio-anchored solutions for our advertisers, our agency partners and our client stations."
 As President, MacKrell will be at the forefront of offering advertisers effective ad opportunities and solutions on radio stations nationwide. He will also be responsible for developing and executing a forward-looking strategic vision for the organization as a means of delivering advertiser objectives, while achieving radio station expectations. 
 "I am thrilled with this succession and I am confident Gerry will be a champion of the radio medium," said Patrick Grierson, outgoing President, CBS.
 Canadian Broadcast Sales is Canada's largest radio sales company, representing 43 broadcasters and more than 400 radio stations (including repeaters) in 223 markets, reaching 80 per cent of all Canadians. With offices in Vancouver, Calgary, Edmonton, Winnipeg, Toronto, Montreal and Halifax, the organization offers services including airtime on a range of stations nationwide, media planning, integrated radio promotions, media and market research and content development through industry partnerships. CBS is jointly owned by Rogers and Corus Entertainment. 
 
Patrick Grierson
For more information, please contact:
CBS. 45 St. Clair Avenue West. 5th Floor. Toronto. Ontario.  M4V 1K9
Patrick Grierson 416-847-3838 or Leon Hildebrandt 416-847-3839