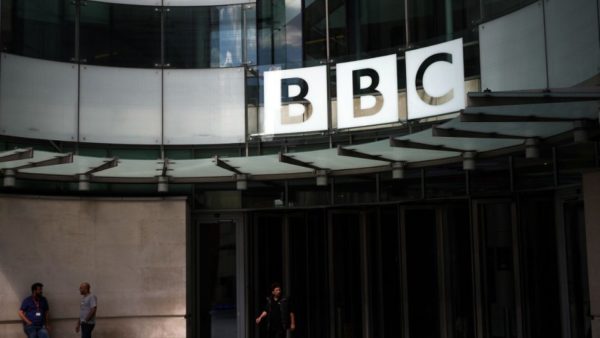 The BBC in its annual report for 2016-2017, published Wednesday, touted the success of its big dramas and other shows, but onscreen diversity caused most of the debate.
For the first time, the broadcaster disclosed the amounts paid to staff and talent of more than 150,000 pounds (US $195,000) under a deal with the government, with much discussion focusing on a gender gap in top pay as the BBC said two-thirds of the top on-air earners were men.
Headlines were immediately generated over former Top Gear presenter and Radio Two DJ Chris Evans earning $2.9 million in 2016, almost five times more than the highest paid female, Strictly Come Dancing presenter Claudia Winkleman, who took home $600,000.
The U.K. public broadcaster, led by director general Tony Hall, highlighted that it "was an outstanding year on air with programs such as The Night Manager, Planet Earth II, Taboo, Happy Valley, My Life, Radio 2's 500 Words competition and the Black and British season."
Said Hall: "On gender and diversity, the BBC is more diverse than the broadcasting industry and the civil service. We have set the most stretching targets in the industry for on-air diversity and we've made progress, but we recognize there is more to do and we are pushing further and faster than any other broadcaster.
"At the moment, of the talent earning over £150,000, two thirds are men and one third are women," he acknowledged. "We've set a clear target for 2020: We want all our lead and presenting roles to be equally divided between men and women. And it's already having an impact. If you look at those on the list who we have hired or promoted in the last three years, 60 percent are women and nearly a fifth come from a [minority] background.
"Meeting our goal on this is going to have a profound impact not just on the BBC, but the whole media industry," he added. "It's going to change the market for talent in this country."
READ THE REST OF THE STORY  HERE  AT HollywoodReporter.com