Photo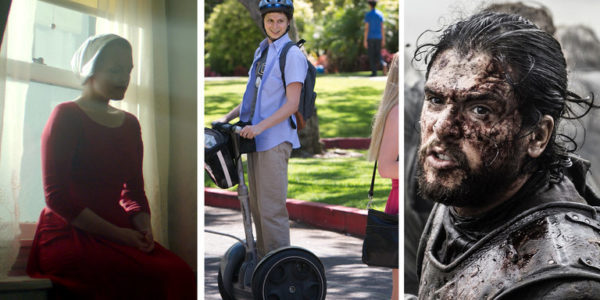 Credit

Take Five/Hulu; Sam Urdank for Netflix; Helen Sloan, via HBO
.
The seventh season of "Game of Thrones" returns on Sunday, and if you're like a significant chunk of HBO's viewership, you can watch it thanks to the login credentials tracing back to your friend's ex-boyfriend's parents.
But if you listened to the headlines after a court decision last July, you might fear a SWAT team could bust down your door in the middle of your illicit "Veep" episode. Countless news sites reported that sharing your password would be a "federal crime," while others suggested you might "go to jail" for it.
The less hysteric truth is more complicated but experts largely agree: You are in very little danger of legal trouble by sharing your password or using a shared one. The laws remain murky, but the government is unlikely to prosecute you, and the streaming video services have shown no desire to go after customers.
(We're not saying you should use someone else's password. As an ethical issue, it's probably a good idea to pay for it. The same goes for news.)
But so far, Netflix, HBO, Amazon, Hulu and other streaming companies have indicated that they're either quietly accepting of the practice or possibly even cheering it on as a marketing strategy.
READ MORE  HERE  AT THE NEW YORK TIMES WEBSITE