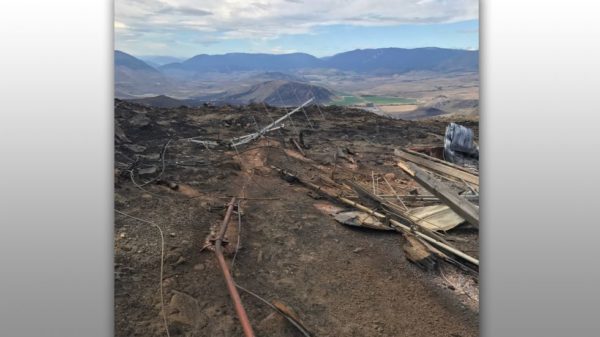 By Chad Harris

July 11, 2017
ASHCROFT, B.C. — A transmitter for our sister radio station CIFM serving the Ashcroft and Cache Creek area has been destroyed by the Ashcroft Reserve Wildfire.
Jim Pattison Broadcast Group Engineers were in the area today to survey the damage, which is substantial.
The station has been serving the area with news and information for over 30 years, and efforts will now begin to rebuild the site.
The transmitter broadcast on frequency 95.3, and was located on Elephant Hill.
http://cfjctoday.com/article/578862/cifm-transmitter-burns-ground-near-ashcroft