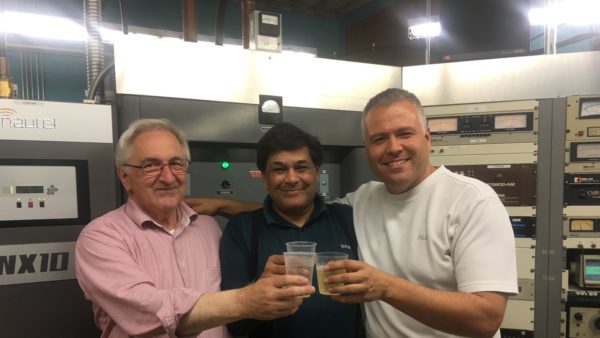 Courtesy of Fagstein

July 1, 2017
For the first time in decades, Montreal has a new full-power commercial English radio station on the air that isn't replacing an existing one.
CFQR 600 AM, the English-language station owned by TTP Media, officially went on the air on Friday evening, the deadline the CRTC set in its final extension given to the station last fall.
Whether the station made the CRTC's deadline hasn't been confirmed. The station has not completed its testing phase, and is broadcasting a message asking people with reception issues to call them in. The authorization first granted in 2012 says the station must be "operational" to meet the deadline, and a licence will be issued "once the applicant has informed the Commission in writing that it is prepared to commence operations."
But the commission probably won't nitpick over a few days or weeks when we've been waiting almost five years for this station to launch on a frequency no one else has had any interest in for almost 20 years.
Like CFNV 940, CFQR is broadcasting an automated music playlist, with recorded messages promising regular programming "soon".
Read More HERE