courtesy AllAccess.com  June 27, 2017 at 9:47 AM (PT)
.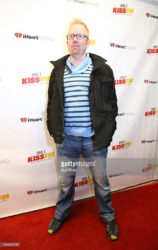 ENTERCOM Rhythmic AC KHTP (HOT 103.7)/SEATTLE has named SEATTLE radio veteran ERIC POWERS  (above) PD/afternoons and ANTHONY RAY, aka rap artist SIR MIX-A-LOT (below), as morning-drive host, effective JULY 5th.
.
With the lineup additions, Also, KHTP's APD TANCH moves to middays, and night host SUGA RAE remains in nights.
 .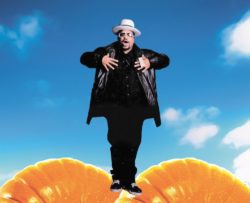 POWERS previously has been PD at crosstown stations KUBE and KBKS. "We're so excited to have ERIC POWERS on board to lead HOT 103.7. He is the guy who made all the songs HOT 103.7 now play, hits in the first place," ENTERCOM/SEATTLE VP/Programming and Operations DAVE RICHARDS said. "With two local SEATTLE icons, SIR MIX-A-LOT in mornings and Powers in afternoons, HOT 103.7 is ready to launch into the next stratosphere."
 .
"They gave me SEA-TOWN (SEATTLE) in the morning? Wait until you hear my traffic reports," said SIR MIX-A-LOT. "Who better to discuss home than a true homey? You can't talk about the town if you are not from the town. Morning Drive will be 100% throwbacks, 100% hot tracks and 100% fur hat."
 .
"I couldn't be more excited and grateful for the opportunity to lead this brand and be back on the air," POWERS said. "ENTERCOM truly creates unique audio brands and I'm excited to be a part of it. I'm equally fired up to partner with SEATTLE's icon, SIR MIX-A-LOT. A huge thanks to DAVE RICHARDS, JACK HUTCHISON and PAT PAXTON."