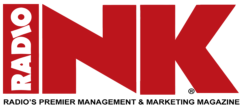 Monday June 19, 2017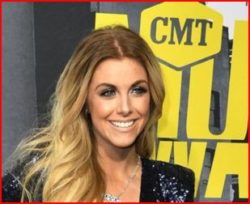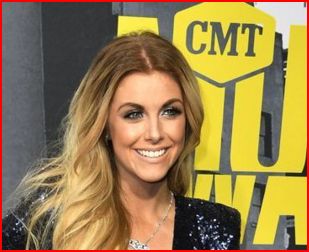 After a social media backlash, CBS' KNCI in Sacramento apologized to its listeners for canceling a performance by Lindsay Ell. The reason for the cancellation: Ell is dating morning man Bobby Bones. Bones is syndicated by iHeartMedia owned Premiere and heard on KBEB competitor 92.5 The Bull in Sacramento. Ell was in Sacramento to perform with Brad Paisley. She was scrubbed from KNCI's promotional poster for the concert and took the matter to Twitter.
Here's what Ell tweeted to her fans…"Had a scheduled performance in Sacramento today for listeners. The radio station has asked me not to come bc of my personal life. Sorry guys."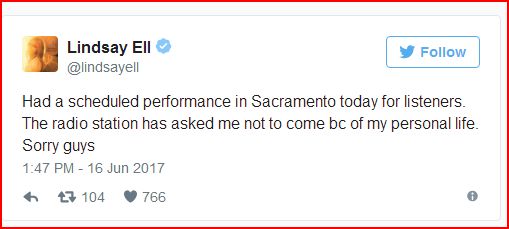 Once the social media frenzy began, CBS in Sacramento was apologizing for what they had done. Here's a tweet from the station…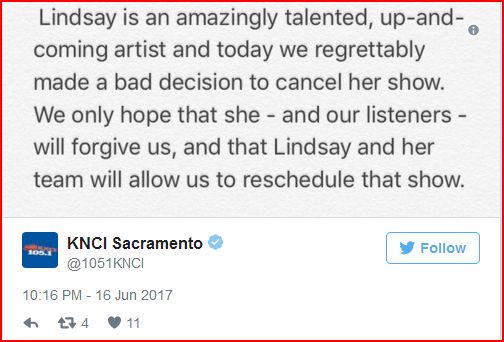 Listeners were not happy with what KNCI did, even after the apology. One listener wrote: "People are only sorry when the get caught or get backlash." Read all the Twitter comments from listeners HERE
iHeart's KBEB was quick to jump into the fight by calling Friday "Lindsay Ell Day" in Sacramento, playing her new single, "Waiting On You," once ever hour.
Then it was Bobby Bones' turn to chime in, which he did on Twitter.