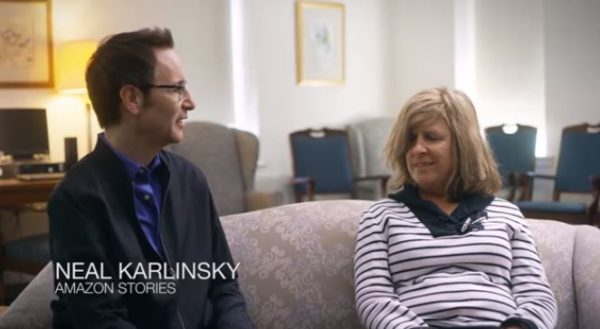 .
Former ABC News correspondent and KIRO reporter Neal Karlinsky didn't have to go far to find his next gig.
Karlinsky, based in Seattle, is now working for Amazon as a Storyteller.
Karlinsky, who had been with ABC News since 2000, left the network in March. Before ABC, he spent 6 years at Seattle CBS affiliate KIRO. He's also worked at ABC affiliate WKRN-TV in Nashville and Lansing's CBS affiliate WLNS.
For Amazon he's telling stories of how the company's products are helping people live better lives. The challenge is to ensure the stories don't come off as commercials, but rather, have the tone of a feature you might watch on a local newscast. In his first story, Karlinsky visits a Morristown, NJ school for the blind to show how students are using Amazon's Echo.
courtesy AdWeek.com/TVSpy