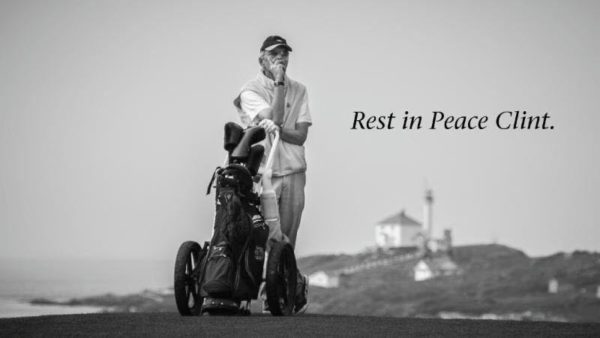 Sorry to have to pass along the sad news posted at the Southern Ontario/Western New York radio website that veteran broadcaster Clint Nickerson (pictured) has died in Victoria of lung cancer at age 65.
Clint got his start in broadcasting in Victoria in the late 1960's at CJVI AM900. He went on to work for three decades in Toronto, where he anchored news at CFTR and was the main news producer at City Pulse on Toronto's CityTV.   He was later appointed Director of News and Information Programming in the early years of Victoria's second TV station, CIVI-TV cable 12.  Along the way he also put in some time at CKDA Victoria, CKVN/CFUN Vancouver, and was P.D. for a year at CKCL Toronto.
Clint is being mourned by his many friends and colleagues here in BC & in Ontario.  Our sincere condolences to his wife and family.  Gone far too soon.
Golf-loving broadcaster helped launch The New VI in Victoria
Clint Nickerson, a veteran journalist and broadcaster who helped launch what is now CTV News Vancouver Island, had two passions in life: news and golf. He pursued both to the fullest until his death on Saturday, following a brief battle with lung cancer.
He was 65.
Nickerson, a Victoria native, spent his professional career in the news departments of radio and television stations across the country, primarily in Ontario.
His proudest achievement was bringing the CHUM network of Toronto to Vancouver Island in 2001, shepherding to air Victoria's first new television station since 1956, The New VI.
His legacy lives on in the same Broad Street building that houses what is today CTV News Vancouver Island.
Nickerson, as news director, hired many of the station's first employees, including Heather Kim, who began her career under Nickerson as a news copy writer and is now the station's news director.
READ THE REST OF THIS STORY  HERE  AT THE TIMES COLONIST WEBSITE