ON THIS DAY in 1911
actor/author Vincent Price was born in St. Louis.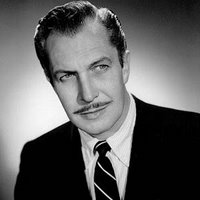 Price starred as The Saint on radio, and on TV in the 1980's hosted the series Mystery on PBS.  He was a favorite guest on variety shows because of his good sense of humour.  He died of lung cancer Oct. 25 1993 at age 82.
In 1919, actor Kam Fong was born in the Kalihi neighborhood of Honolulu Hawaii.  For 10 years beginning in 1968 he played Chin Ho Kelly, a police detective on the original CBS TV series Hawaii Five-O. He died of lung cancer Oct. 18 2002 at age 83.

In 1933, media mogul Ted Rogers Jr. was born in Toronto.  He founded his company in 1960 with Toronto radio station CHFI and built it into Canada's largest wireless, cable and media company.   He died from congestive heart failure Dec. 2 2008 at age 75.
In 1947, the No. 1 Billboard Pop Hit was the 30's sounding "Heartaches," featuring Ted Weems Orchestra with whistling by Elmo Tanner.
In 1949, cartoonist Robert L Ripley, who created the Believe It or Not comic strip, leading to radio & TV series under that banner, died at age 55 in New York City.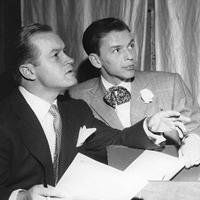 In 1950, singer Frank Sinatra made his TV debut as he guested on NBC's "Star-Spangled Review," hosted by another show biz legend, Bob Hope. Others appearing on the 90-minute special included Peggy Lee, Bea Lillie and Milton Berle.
In 1951, "Wild Bill Hickock" began a 5 year run on the Mutual Broadcasting System. Guy Madison played the title role whileAndy Devine was his sidekick "Jingles" in both the radio and syndicated TV versions of the western series.
In 1957, Toronto's CHUM AM 1050 became the first Canadian fulltime top-40 radio station and published its first hit record chart. The number-one song was Elvis Presley's "All Shook Up." The 15-hundredth issue of the chart made its appearance on March 14th, 1986, making it the oldest surviving radio station chart in North America. The chart was discontinued later in 1986 when CHUM dropped the top-40 format.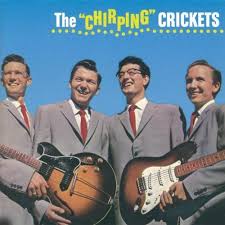 Also in 1957, The Crickets' first record, "That'll Be the Day," featuring Buddy Holly (3rd from the left) as lead singer, and a future #1, was released by the Decca subsidiary Brunswick Records. Under an arrangement worked out by Holly's manager, Norman Petty, some of the group's recordings were credited to the Crickets, while others bore Holly's name. Buddy Holly's first #1 hit under his own name was "Peggy Sue," recorded & released in July of this year.
In 1958, actor Ainslie Pryor, who co-starred with Wally Cox in TV's Adventures of Hiram Holliday 18 months earlier, died of cancer at age 46.


In 1961, singer Johnny Cash turned TV actor. He appeared on NBC's filmed western, "The Deputy," starring Henry Fonda, playing army deserter "Bo Braddock."
Also in 1961, the No. 1 Billboard Pop Hit was "Travelin' Man," by Rick Nelson. The song was one of Nelson's two No. 1 hits. It was certified a gold record for sales of more than 1 million copies.
In 1963, The Beatles released "From Me To You" in North America. It had been issued in the UK on April 11.
In 1967, the two largest record companies, Columbia and RCA Victor announced they would raise the list price of mono albums by a dollar on June 1. It was the first increase since 1953, and brought the retail price of an LP to $4.98 US.
In 1968, Glen Campbell was at the Capitol Tower in Hollywood recording his next million seller, "Wichita Lineman."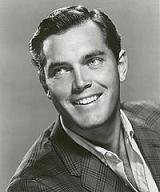 In 1969, actor Jeffrey Hunter, who starred in the shortlived 1963 NBC-TV western Temple Houston, and played Capt. Christopher Pike on the original pilot for Star Trek, succumbed to a cerebral hemmorhage at age 43.
In 1971, Lisa (Left Eye) Lopes was born in Philadelphia. She teamed with Tionne (T-Boz) Watkins and Rozonda (Chilli) Thomas to form the Atlanta-based R-and-B group T-L-C. Beginning with their 1992 album, "Oooooh … On the T-L-C Tip," the trio became the best-selling female group in history with sales of 21-million albums.  She was killed in a car crash in Honduras on April 25th, 2002 — a month shy of her 31st birthday.

Also in 1971, the No. 1 Billboard Pop Hit was "Brown Sugar," by The Rolling Stones.
Still in 1971, "Stay Awhile," the Billboard Top Ten hit by the Montreal-based group The Bells was certified Gold, having sold more than a million copies.
In 1972, "Oh Girl" by the Chi-Lites topped the charts .. but only stayed #1 for one week.
In 1974, Lisa Marie Presley, then six, met 15-year-old Michael Jackson for the first time when Elvis took her to the Jackson 5 show at the Sahara Hotel in Las Vegas.
In 1975, Paul McCartney released "Venus and Mars," the fourth album by his band Wings, and the followup to their very successful LP "Band on the Run."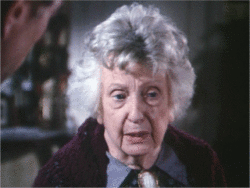 In 1976, actress Ruth McDevitt died at age 80.  She had drawn attention as the mother of Wally Cox in "Mr. Peepers," and milked laughs as a gun totin', sharpshootin' granny in the mid-60's sitcom "Pistols 'n' Petticoats" starring Ann Sheridan. Later she scored recurring roles on "Kolchak the Night Stalker" & "All in the Family."
In 1977, the Sex Pistols' second record, "God Save the Queen," was released in Britain in time to spite the Queen's Silver Jubilee in June. Despite being banned from airplay, the record made the British top 10.
In 1979, John Lennon and Yoko Ono bought a full-page ad in the Sunday New York Times explaining their whereabouts for the past five years.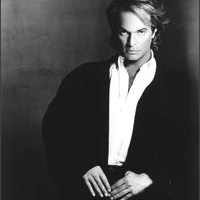 In 1980, Van Halen lead singer David Lee Roth fractured his nose and suffered a concussion when he leaped off a drum riser in Rome and crashed into some low-hanging stage lights. The band was taping an Italian TV special at the time.
In 1982, the final episodes of the sitcoms "Mork and Mindy" & "Bosom Buddies" aired on ABC.
In 1985, actress Kay Campbell, who played Kate 'Gran' Martin for 15 years on the daytime drama All My Children, died in a car crash in Greenwich, New York at age 80.
In 1987, Jim & Tammy Bakker appeared on ABC's "Nightline" following the PTL scandal.
In 1988, Sy Oliver, one of the big band era's most influential and imitated arrangers, died in New York of lung cancer at age 77.
Also in 1988, the final episode of "Punky Brewster" aired on NBC.

Still in 1988, actress Florida Friebus, who had recurring roles on Peyton Place, The Bob Newhart Show, Rhoda, etc, suffered a fatal stroke at age 79.
Again in 1988, Van Halen's "Monsters of Rock" touring festival opened with three sellout shows in East Troy, Wisconsin. Besides Van Halen, other heavy metal bands contributing to the day-long shows were the Scorpions, Metallica, Dokken and Kingdom Come.
In 1989, Stevie Wonder dropped in at Solidarity campaign headquarters in Warsaw to offer support for the union's candidates in Polish elections. He sang "I Just Called to Say I Love You," with the audience joining in on the chorus.
Also in 1989, Chicago and the Beach Boys began touring together for the first time in 14 years, with Brian Wilson joining them on occasion.
In 1994, famed talk-show host, Larry King, did his last Westwood One show, leaving radio to concentrate on his nightly CNN hour.
Also in 1994, the Eagles played their first concert in 14 years, kicking off their reunion tour in Irvine, California, south of Los Angeles. Naturally their opening song was "Hotel California."

Still in 1994, "The Arsenio Hall Show" ended its original five-year run on late night television. It had provided a showcase for rap and other black artists but suffered in the ratings battle with David Letterman's "Late Show" and Jay Leno on "The Tonight Show."
Again in 1994, Red Rodney, one of the first bop trumpeters after Dizzy Gillespie and Miles Davis, died in Boynton Beach, Florida of lung cancer at age 66.
In 1998, Elton John performed an open-air concert on the lawns outside the Stormont parliament in Belfast. British Prime Minister Tony Blair asked John to appear to celebrate the approval of the Northern Ireland peace accord in a referendum five days earlier.
Also on this date in 1998, actor & future TV star Charlie Sheen was admitted to hospital in Los Angeles for treatment for a drug overdose.
In 2001, Christina Aguilera, Lil' Kim, Mya and Pink started a five week run at No.1 on the Billboard singles chart with 'Lady Marmalade.' A hit for LaBelle in 1975, this version was from the Baz Luhrmann film Moulin Rouge.
In 2002, radio actress Bernice Berwin, who for 23 years played Hazel on the prime time NBC soap opera One Man's Family, died aged 100.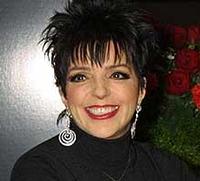 In 2003, Liza Minelli sang an a cappella version of "Liza With a Z" with Luciano Pavarotti live via satellite for a charity show on Italian TV. She had been hospitalized two days earlier after falling and breaking her right kneecap.
In 2004, in a ceremony at Buckingham Palace, Prince Charles presented the Bee Gees with their Commanders of the Order of the British Empire honours. Son Adam Gibb accepted for his deceased father, Maurice.
In 2005, New York jurors awarded Trent Reznor of Nine Inch Nails $2.9 million and full control of all the band's trademarks in a lawsuit he filed in '04 against his former manager John Malm. Reznor accused Malm of fraud and breach of fiduciary duties.
In 2006, actor Paul Gleason (All My Children, One West Waikiki, Dawson's Creek) died of mesothelioma at age 67.
Also in 2006,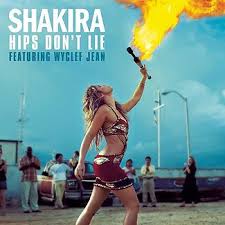 "Hips Don't Lie" by Shakira & Wyclef Jean went to #1 for 16 weeks on the United World Chart.
Still in 2006, Red Hot Chili Peppers started a two-week run at No.1 on the Billboard album chart with 'Stadium Arcadium,' the band's ninth studio album.
In 2007, in Vancouver, The Police played a special show just for fan club members at General Motors Place, a day prior to the launch of their 30th anniversary reunion world tour (also at GM Place).
In 2008, Sir Paul McCartney was awarded an honorary Doctor of Music degree from Yale University. Yale's president, Richard Levin, said the former Beatle had awakened a generation, giving a fresh sound to rock and roll and to rhythm and blues. A band played Hey Jude as Sir Paul, 65, walked on stage to accept his degree.

In 2009, a credit card company sued Courtney Love, claiming she owed more than $350,000. American Express said it suspended her Amex Gold card after Ms. Love missed numerous payments.
In 2011, troubled actor Jeff Conaway, best known for his role as struggling actor Bobby Wheeler on the ABC sitcom "Taxi," died at age 60, after two weeks in a coma brought on by a drug overdose.  Three years earlier he had tried to kick his longterm addiction to cocaine, alcohol and painkillers, appearing on the cable-TV reality show, "Celebrity Rehab with Dr. Drew."
Also in 2011, Elton John and his Canadian partner David Furnish were the first gay ccouple nominated for the Celebrity Dad of the Year Award. They had become parents to son Zachary the previous Christmas.
In 2013, a report was published saying how many musicians were frustrated with fans filming gigs on their smartphones. Jack White and the Yeah Yeah Yeahs had both put up signs at their concerts asking people to leave their cell phones in their pockets.
In 2014,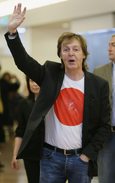 Paul McCartney left Japan after being discharged from a Tokyo hospital following five days for treatment of a virus that caused the former Beatle to cancel his tour of the country and a show in South Korea.
In 2015, Michael King, half of the hard-charging brothers whose King World Productions distributed TV sensations such as "Wheel of Fortune," "Jeopardy!" and "The Oprah Winfrey Show," died from complications arising from pneumonia at age 67.
Also in 2015, a collection of Pearl Jam promotional concert posters was unveiled at the Seattle-Tacoma International Airport. The exhibit, screen prints commissioned over the years, was part of the Experience the City of Music program at the airport.
In 2016,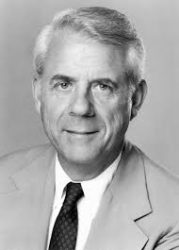 Michael Dann, the longtime CBS executive who steered the network's winning primetime strategy in the 1960s with hokey and hip shows ranging from "The Beverly Hillbillies" to "The Smothers Brothers Comedy Hour," died at age 94.  Other hits during his watch include "The Mary Tyler Moore Show," "The Carol Burnett Show," "Mission: Impossible," "Hawaii Five-0," "Mannix" and the venerable "60 Minutes."
Today's Birthdays:
Actress Lee Meriwether (Barnaby Jones) Time Tunnel, All My Children) is 82.
Jazz musician Ramsey Lewis is 82.
Actor Louis Gossett Jr. (Stargate SG-1, The Young Rebels) is 81.
Country singer Don Williams is 78.
Actor Bruce Weitz (Hill St. Blues, Judging Amy) is 74.
English singer Cilla Black is 74.
Ottawa-born singer/songwriter Bruce Cockburn is 72.
Actor Ken Lerner (Chicago Hope, Happy Days) is 69.
Actress/voicist Jo Ann Harris (State of the Union, The Simpsons, Most Wanted, Goober & the Ghost Chasers) is 68.
Actor Richard Schiff (Rogue, Ballers, House of Lies, The Affair, The West Wing, Murder in the First) is 62.
Actress Chelsea Field (Capital News, Nightingales) is 60.
Singer Siouxsie Sioux of Siouxsie and the Banshees is 60.
Singer-guitarist Neil Finn of Crowded House and Split Enz is 59.
Actress Peri Gilpin (Frasier, Make It or Break It, Scorpion) is 56.
Actress Cathy Silvers (Happy Days, Foley Square) is 56.
Actress/voicist Laura Dean (Princess Gwenevere and the Jewel Riders) is 54.
Writer/radio/TV personality/voicist Adam Carolla (The Man Show, Crank Yankers, Family Guy, The Jiimmy Kimmel Show) is 53.
Actor Todd Bridges (Everybody Hates Chris, Diff'rent Strokes, Young & the Restless) is 52.
Drummer Sean Kinney of Alice In Chains is 51.
Actor Eddie McClintock (Warehouse 13, Crumbs, Holding the Baby, Stark Raving Mad) is 50.
Actor Dondre Whitfield (Secret Agent Man, Girlfriends, All My Children) is 48.
Actor Joseph Fiennes (American Horror Story, Camelot, FlashForward) is 47.
Toronto-born actress Monika Schnarre (Beastmaster) is 46.
Actor Paul Bettany (Manhunt: Unabomber) is 46.
Singer-guitarist Brian Desveaux of Nine Days is 46.
Country singer Jace Everett is 45.
Actor/voicist Jack McBrayer (30 Rock, Phineas & Ferb, Wander Over Yonder) is 44.
Actress/TV personality Mikki Padilla (Catch 21) is 43.
Rapper Andre 3000 of Outkast is 43.
Rapper Jadakiss is 43.
TV chef Jamie Oliver (The Naked Chef) is 42.
Actress Shanola Hampton (Shameless) is 40.
Halifax-born actress Cindy Sampson (Supernatural, Rumours) is 39.
Actor Andra Fuller (The L.A. Complex) is 38.
Actor Michael Steger (90210) is 37.
Actor Ben Feldman (Mad Men, Drop Dead Diva) is 37.
Model/TV host/personality Camila Alves (Shear Genius) is 35.
Actor Darin Brooks (The Bold & the Beautiful, Days of Our Lives) is 33.
Actress Bella Heathcote (The Man in the High Castle) is 30.
Actress Alicia Sixtos (The Fosters, East Los High) is 29.
Actor Chris Colfer (Glee) is 27.
Actor Ethan Dampf (American Dreams) is 23.
Actress Izabela Vidovic (The Fosters, About a Boy) is 16.
Chart Toppers – May 27
1946
The Gypsy – The Ink Spots
All Through the Day – Perry Como
Laughing on the Outside – The Sammy Kaye Orchestra (vocal: Billy Williams)
New Spanish Two Step – Bob Wills
1955
Cherry Pink and Apple Blossom White – Perez Prado
Unchained Melody – Les Baxter
Learnin' the Blues – Frank Sinatra
In the Jailhouse Now – Webb Pierce
1964
My Guy – Mary Wells
Love Me Do – The Beatles
Chapel of Love – The Dixie Cups
My Heart Skips a Beat – Buck Owens
1973
Frankenstein – The Edgar Winter Group
My Love – Paul McCartney & Wings
Daniel – Elton John
Satin Sheets – Jeanne Pruett
1982
Ebony and Ivory – Paul McCartney with Stevie Wonder
Don't Talk to Strangers – Rick Springfield
I've Never Been to Me – Charlene
Just to Satisfy You – Waylon & Willie
1991
I Don't Wanna Cry – Mariah Carey
More Than Words – Extreme
I Wanna Sex You Up – Color Me Badd
In a Different Light – Doug Stone
2000
Oops… I Did It Again – Britney Spears
Thong Song – Sisqo
I Turn to You – Christina Aguilera
The Way You Love Me – Faith Hill
2009
Boom Boom Pow – Black Eyed Peas
Poker Face – Lady Gaga
Blame It – Jamie Foxx featuring T-Pain
It Happens – Sugarland