Puget Sound Radio's Fraser McAlpine will be attending this years BCAB Conference, providing video, Still and Commentary of the event, which will then be published on PSR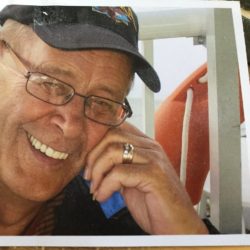 (BCAB 2017:

May 16-18

)
Dear broadcasters & friends,
The BCAB 2017 Conference is 1 week away from happening on May 16-18, 2017, if you haven't registered yet or booked your rooms, please do so through the links below.
Schedule of Events HERE
Book Your Room HERE
President's Dinner & Awards Gala
The BCAB is very pleased to inform their guests that the 70th President's Dinner & Awards Gala will be held outdoors on the beach during sunset. This will be a spectacular night not to be missed!
Hosted by *Kevin & Sonia, from 104.9 KiSS RADiO, the awards will be presented to the following winners: 2017 Humanitarian Award, 2016 Awards of Excellence, Friend of the Industry, Broadcast Performer of Tomorrow, Performer of the Year and the Broadcaster of the Year.
The evening will also feature a special performance by the FACTOR Sponsored Artist, Five Alarm Funk!
Hot, sweaty dance floors with feet stomping and every body moving. Grooves for days. Monster horns, crushing percussion and shredding psych-rock guitars. These are among the elements that make up the Five Alarm Funk experience. The Vancouver-based band is eight men strong and over a decade deep into a career that has seen it release five acclaimed albums and burn up stages across the country on six national tours. And this vehicle isn't about to slow down. In fact, Five Alarm Funk is just picking up steam.
Set to release their 6th studio album, Sweat, on March 3, 2017, Sweat gets right to the roots of what Five Alarm Funk is all about. Epic, intense arrangements, heavy groove and a ton of fun. Don't be fooled by the name: there's more to Five Alarm Funk than, well, funk. Just ask drummer Tayo Branston, who says that, although they are rooted in the style that gives the outfit its name, he and his bandmates thrive on being able to transcend that genre by seamlessly mixing in elements of Gypsy rock, Latin music, ska, and even prog-metal.
Join us on Thursday, May 18th, 2017, from 6:00 PM – 10:00 PM for an unforgettable evening of music, food, awards and celebration!
*Please note that the previous program announced the Gala MCs as Kiah & Tara Jean.  Due to timing of some unforeseen circumstances and the dates of the BCAB conference we are pleased to announce that Kevin Lim & Sonia Sidhu from the KiSS morning show will be this year's hosts.