by Tony Maglio, TheWrap.com    May 9 2017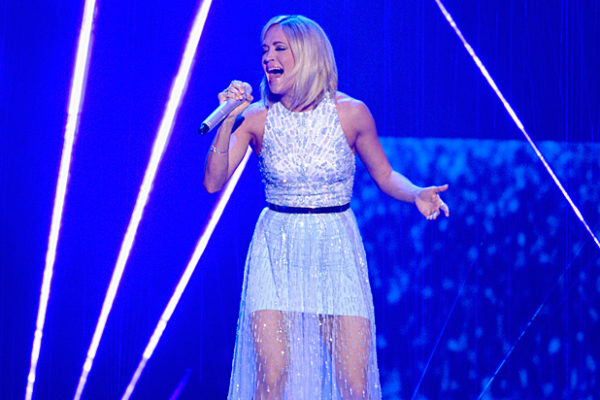 ABC has finalized its deal with FremantleMedia North America and 19 Entertainment to revive "American Idol."
After a Fox cancellation that will really end up just being a one-season hiatus, the singing competition is set to return next season — albeit on a different network.
Judges and a host for the new-look "Idol" will be announced at a later time, the Disney-owned broadcaster said in a Tuesday morning media release.
When asked by TheWrap, a network rep was mum on whether Ryan Seacrest, who just last week joined the ABC-produced daytime talk show "Live With Kelly and Ryan," is even a candidate to reprise his role as "Idol" host. Seacrest has previously speculated that the show which made him famous would be revived.
It's easy to forget how much of a phenomenon "Idol" was in its early days. Under the watchful eye of Simon Cowell, "American Idol" was the highest-rated series on television for nearly a decade. It was also the first show to really create a second-screen experience, ushering in text-based voting. The format was also a massive success internationally, launching original versions in 55 countries worldwide.
.
"Idol" got a hero's send-off in its final year on Fox, helping the show achieve a modest TV ratings resurgence of sorts. Of course, those Nielsen numbers weren't anywhere near what the series hauled in years earlier — but nothing is.
"'American Idol' on ABC…that has a nice ring to it," said Ben Sherwood, co-chairman, Disney Media Networks and president, Disney-ABC. "'Idol' is an entertainment icon, and now it will air where it belongs, in ABC's lineup of addictive fan favorites alongside 'Dancing with the Stars' and 'The Bachelor.' America, get ready for the return of a bigger, bolder and better-than-ever 'Idol'."
"'American Idol' is a pop-culture staple that left the air too soon," added Channing Dungey, president, ABC Entertainment. "ABC is the right home to reignite the fan base. We are thrilled viewers will once again share in these inspiring stories of people realizing their dreams."
READ MORE HERE  AT TheWrap.com