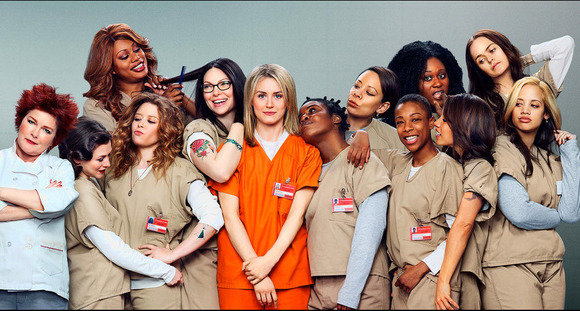 By Ms. Smith, Network World       April 30 2017
On Saturday, the hacking group The Dark Overlord followed through with threats to
release
10 of 13 new
Orange Is the New Black
episodes that it had in its possession after Netflix failed to pay a ransom. The Dark Overlord, or TDO, allegedly has tried to extort
money
from other big networks as well and used the leak to threaten those networks.
.
TDO tweeted: "Who is next on the list? FOX, IFC, NAT GEO, and ABC. Oh, what fun we're all going to have. We're not playing games anymore."
On Friday, the hacking group released the first statement and uploaded the first episode of Orange Is the New Black Season 5 to The Pirate Bay. Netflix, which was allegedly one of the first to download the episode, said it was "aware of the situation. A production vendor used by several major TV studios had its security compromised and the appropriate law enforcement authorities are involved." The FBI is one of the agencies investigation, according to the Associated Press.
TDO seemed ticked that Netflix still didn't pay the undisclosed ransom, so the hacking group released Orange Is the New Black episodes 2–10 on Saturday.
"It didn't have to be this way, Netflix," TDO's statement said. "You're going to lose a lot more money in all of this than what our modest offer was. We're quite ashamed to breathe the same air as you. We figured a pragmatic business such as yourselves would see and understand the benefits of cooperating with a reasonable and merciful entity like ourselves. And to the others: there's still time to save yourselves. Our offer(s) are still on the table—for now."
READ THE REST OF THE STORY  HERE  AT NetworkWorld.com