ON THIS DAY in 1919
singer Don Cornell was born in New York City. He got his start with Red Nichols and bandleader Sammy Kaye before going solo. He sold over 50 million records. Among his hits were "It Isn't Fair," "I'm Yours," "I'll Walk Alone," and "Hold My Hand." In 1993, he was inducted into the Big Band Hall of Fame. He died from emphysema and diabetes Feb 23 2004 at the age of 84.

In 1921, Canadian tenor Roger Doucet was born in Montreal. He was best-known for singing "O Canada" at home games of the Montreal Canadiens, Alouettes and Expos. Doucet also performed the national anthem at special events in the U-S. Roger Doucet died in the early 1980's.
In 1924, Ira Louvin, who formed a gospel and bluegrass duo with his brother Charlie, was born in Rainesville, Alabama.  The Louvin Brothers first gained notice in the '50s with their talking gospel songs, such as "Satan Is Real" and "Make Him a Soldier." Their secular hits included "When I Stop Dreaming" and "I Don't Believe You've Met My Baby." Ira Louvin died in a 1965 car crash in Missouri.
In 1940, the radio quiz program, "Take It or Leave It", made its debut on CBS. Host Bob Hawk offered contestants a top prize of just $64. Hawk left in a salary dispute after the first year, and was succeeded by Phil Baker.  Despite the tiny prize money by today's standards the show was a bona fide hit and ran for 12 years, the last two as "The 64 Dollar Question" on NBC Radio. Jack Paar and Eddie Cantor also took a turn or two at being the quizmaster.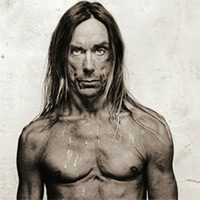 In 1947, new wave performer Iggy Pop, whose real name is James Jewel Osterberg, was born in Ann Arbor, Michigan.  Pop and his band the Stooges, formed in 1968, are now considered forerunners to the punk rock movement. He earned notoriety for his wild concert performances, which included flinging himself into audiences and smearing his body with anything handy, from peanut butter to blood.
Also in 1947, in Nashville, legendary country singer Hank Williams showed up for his first MGM recording session.  He waxed four of his own songs,  including his first charting single, "Move It On Over."
In 1949, a prestigious Peabody Award was presented to Groucho Marx, inimitable host of the radio quiz show "You Bet Your Life," citing him as "the Dean of all wise-crackers in this country."
In 1956, ten-year-old Leonard Ross became the youngest prizewinner on a big-time TV quiz program. The youngster won $100,000 on The Big Surprise for knowing about his specialty: stocks!    Hope he invested that dough wisely.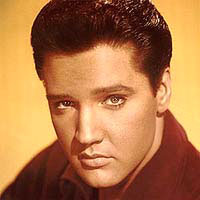 Also in 1956, "Heartbreak Hotel," Elvis Presley's first single for RCA Victor, went to number one in the U-S. It stayed in the top spot for eight weeks, becoming his first million-seller.
In 1957, Johnny Cash began his first mini-tour of Canada with a show at Sault Ste. Marie. Ontario.
In 1958, "Twilight Time" by The Platters topped the charts .. but only for the week.
In 1959, Johnny Mathis recorded his classic signature song, "Misty," at Columbia Records fabled 30th Street Studio in New York City. Peaking at #12 it would be his first Top 20 single in more than  a year.
 In 1960, Dick Clark testified before a congressional committee investigating the recording indiustry's "play-for-pay" practices known as payola.  He admitted that he had a financial interest in 27 percent of the records he played on TV's "American Bandstand" over a period of 28 months.
In 1961, The Beatles played their first gig at the Cavern Club in Liverpool, England. This was well before they had achieved any fame.
In 1962, "Good Luck Charm" by Elvis Presley started a two week run at No.1 on the Billboard singles chart.  It was his fifth No.1 of the 1960's.
In 1963, The Beatles went to the Crawdaddy Club in London to see the Rolling Stones. The impressed Beatles recommended the Stones to their former publicist Andrew Loog Oldham, who became the Stones' first manager.

In 1965, the Beach Boys appeared on ABC-TV's pop music showcase "Shindig!" performing "Help Me Rhonda" and "Do You Wanna Dance."
In 1967, working at Abbey Road studios in London, The Beatles completed the sessions for the album "Sgt. Pepper's Lonely Hearts Club Band." The final recordings were a short section of gibberish and noise which would follow 'A Day in the Life', in the run-out groove.
In 1968, CBS-TV's Ed Sullivan Show was headlined by Tom Jones who sang "It's Not Unusual" and "Delilah." Comedienne Totoe Fields and Richard Hearne, a UK comedian known as Mr. Pastry, supplied the laughs.

In 1969, rock singer Janis Joplin gave one of her greatest performances at London's Royal Albert Hall. The show was attended by a glittering array of British rock performers. Just 18 months later, on October 4th, 1970, Joplin died of a drug overdose.
In 1970, sportscaster Curt Gowdy was a recipient of the coveted Peabody Award for achievement in radio and television. Curt, a long-time voice of the Boston Red Sox, NBC and ABC Sports and syndicated programs (including "The American Sportsman"), was the first sports broadcaster to receive the honor.
Also in 1970, Chicago blues guitarist and singer Earl Hooker, a cousin of the better known John Lee Hooker, died of tuberculosis at age 40. He brought a modern feeling to traditional blues and became known as the king of the electric slide guitar.

Still in 1970, Elton John made his concert debut when his trio opened for T. Rex in London.
In 1971, "Sticky Fingers," the Rolling Stones' first album for their own label, Rolling Stones Records, was released.
In 1973, "Tie a Yellow Ribbon Round the Ole Oak Tree" by Tony Orlando & Dawn started a four week run at No.1 on the Billboard singles chart. It became the biggest seller of the year, selling over 6 million copies.
In 1974, the country duo of Porter Wagoner and Dolly Parton performed together for the last time.
In 1975, the No. 1 Billboard Pop Hit was "(Hey Won't You Play) Another Somebody Done Somebody Wrong Song" by B.J. Thomas. The song has the longest title of any No. 1 single.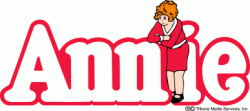 In 1977, the musical "Annie," based on the comic strip "Little Orphan Annie," opened on Broadway. The original production played for 2,377 performances.
Also in 1977, singer-songwriter Jesse Winchester played his first U-S show in 10 years. He had fled to Canada during the Vietnam War to avoid the draft.
Still in 1977, Natalie Cole and John Denver were guests on Frank Sinatra's ABC-TV special "Sinatra & Friends."  Dean Martin, Tony Bennett, Loretta Lynn, Leslie Uggams andRobert Merrill also appeared
In 1978, British folk-rock singer Sandy Denny died of a brain hemorrhage after falling down the stairs at a friend's home in London. She was 31. Denny performed with the Strawbs, Fairport Convention and Fotheringay. She was one of Britain's most popular singer-songwriters in the early 1970s.
In 1979, "Knock on Wood" by Amii Stewart topped the charts, but only for the week.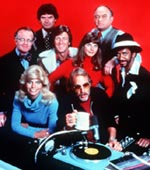 In 1982, the final episode of "WKRP in Cincinnati" aired on CBS.
In 1984, Michael Jackson's Thriller album slipped a couple of notches from number 1 to number 3 on the pop album charts. Michael needn't have been too upset. Thriller was number one for 37 weeks, setting a record in music history for the longest run at the top.
Also in 1984, ABC TV's "Nightline" reverted back from 1 hour to 30 minutes.
In 1985, Canada's original voice of hockey, Foster Hewitt was silenced forever at age 82.  His play-by-play had been heard on Toronto Maple Leaf games on CBC radio or TV for more than 50 years.
In 1986, Kim Wilde and Nik Kershaw headlined the first of five London benefit concerts for Greenpeace.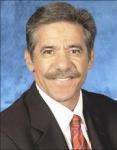 Also in 1986, the once-notorious Lexington Hotel in Chicago received a visitor, in the person of Geraldo Rivera, along with a TV crew. A record audience watched as the long-sealed vault of racketeer, Al Capone was opened during a much-hyped syndicated special. All that was found were broken bottles, and no indication that Capone and his gang had ever stashed money or valuables there.
In 1988, Barbra Streisand recorded "You'll Never Know."
In 1990, the largest crowd ever to attend a concert, 184-thousand people, jammed a soccer stadium in Rio de Janeiro for a Paul McCartney show. That topped the 175-thousand at a 1980 concert by Frank Sinatra in the same venue.
Also in 1990, Sinead O'Connor started a four week stay at No.1 in the Billboard singles chart with her version of the Prince song 'Nothing Compares To You'.
In 1993, former Rolling Stones bassist Bill Wyman married for the third time. Wyman, who was 56, married 33-year-old American fashion designer Suzanne Accosta in France. Wyman's previous marriage, to teenager Mandy Smith in 1989, lasted less than two years.

Also in 1993, the first episode of "Walker, Texas Ranger" starring Chuck Norris aired on CBS-TV.Another 195 episodes would follow.
In 1996, Jimmy "The Greek" Snyder, oddsmaker and sports analyst for CBS TV, died at age 76. His controversial comments about black athletes had triggered his 1988 dismissal from the network payroll.
Also in 1996, Nova Scotia's Acadia University announced it would bestow honorary music degrees on the Rankin Family. The university cited the Cape Breton singers for bringing their "award-winning mix of traditional Celtic tunes and contemporary originals to stages around the world."
In 1997, the ashes of "Star Trek" creator Gene Roddenberry were shot into orbit.
In 1998, hundreds of friends and fans gathered in Santa Barbara, California for a candlelight tribute to Linda McCartney. The American-born wife of Paul McCartney had died four days earlier of breast cancer at 56. Singer Jim Messina performed "Forever My Love" during the hour-long ceremony.

Also in 1998, Giant Records used the Internet to distribute the first single from Brian Wilson's album "Imagination" to four U-S radio stations. The company called it the first time the Internet was used to distribute a song to radio.
Again in 1998, actor/singer & radio-TV host Peter Lind Hayes died at age 82. He and his wife Mary Healey appeared together in latter day radio & early TV, and costarred in the 1960 sitcom Peter Loves Mary.  Together they introduced the commercial jingle 'See the USA in Your Chevrolet' in 1950, two years before Dinah Shore made it her own.
Still on this date in 1998, singer Helen Ward, who performed with the Benny Goodman and Harry James big bands in the '30s and '40s, died in Arlington, Virginia at age 84. Among the many songs Ward recorded with Goodman were the million-seller "These Foolish Things," and "Goody Goody."

In 1999, Brooks & Dunn debuted their newest video, "South of Santa Fe," while internet site country.com simultaneously streamed the video using Microsoft Windows Media technology. It was the first time that a country video made its debut simultaneously on TV and the Internet.
In 2000, singer Neal Matthews of The Jordanaires suffered a fatal heart attack at age 70.  He sang on Presley's 'Don't Be Cruel' and 'Hound Dog,' also worked with Ricky Nelson, Patsy Cline, Red Foley, Johnny Horton, Jim Reeves, George Jones, Marie Osmond, Tom Jones and Merle Haggard.
In 2001, R.E.M. guitarist Peter Buck was arrested for allegedly getting drunk and going on a rampage on a flight from Seattle to London. He was later found not guilty of the charges.

In 2003, jazz & soul singer Nina Simone lost her battle with breast cancer at age 70. Songs she is best known for include My Baby Just Cares for Me, I Put A Spell On You, I Loves You Porgy, Feeling Good, Sinnerman and Ain't Got No/I Got Life.
Also in 2003, setting off a five-year legal battle, the Beach Boys' record label, Brother Records, sued former group member Al Jardine for using the group's name to promote his solo concerts.
In 2004, Michael Jackson was officially charged with child molestation after a California grand jury determined there was enough evidence to proceed with rhe allegations made against him.
In 2005, Canada's Prime Minister Paul Martin appeared on TV to apologize to the nation for the corruption scandal that had shaken his Liberal Party, and threatened his minority government.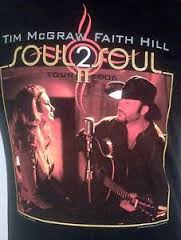 In 2006, the 'Soul2Soul II Tour 2006' featuring married country music stars Tim McGraw and Faith Hill kicked off at the Nationwide Arena in Columbus. 73 shows and 135 days later it ended September 3 in Las Vegas. The tour set records as the highest earning country music tour ever, with a gross take of $90 million.
In 2007, the mother of Rolling Stones guitarist Keith Richards, Doris Richards died of cancer at age 91.  She bought her son his first guitar for his 15th birthday.
Also in 2007, the Icons of Music Auction in New York to benefit Music Rising, the Hurricane Katrina-relief charity co-founded by U2's the Edge, raised over $2.4 million. The Edge was on hand to witness a final bid of $410,000 for a guitar once owned by the late Jimi Hendrix.
In 2008, soul singer and songwriter Al Wilson (below) died of kidney failure at age 68. He had a number of charted hits, including 'The Snake' in 1968 and 'Show and Tell' in 1974.

In 2009, The Eagles singer/drummer Don Henley filed a lawsuit against Republican state assemblyman Charles DeVore for using two of his songs, "The Boys of Summer" and "All She Wants To Do Is Dance" in campaign ads that appeared on YouTube.
In 2010, Elton John headlined American Idol's "Idol Gives Back" program on Fox-TV. He performed "Your Song" on behalf of his Elton John AIDS Foundation. Legendary guitarist Jeff Beck (Yardbirds, Jeff Beck Group and solo) and R&B singer Joss Stone offered a rendition of Screamin' Jay Hawkins' "I Put A Spell On You."  "Idol Gives Back" raised more than $140 million in '07 and '08, but had been cancelled in '09 due to the recession.
In 2011, Joe Pennell, lead guitarist for the Indiana-based Rivieras, who struck music gold with their 1964 recording of "California Sun," died at age 66.
In 2013, the annual Juno awards for Canadian music were handed out in Regina. Michael Buble hosted the televised event, Leonard Cohen and Carly Rae Jepsen were multiple winners.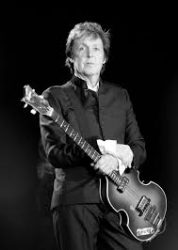 Also in 2013, Sir Paul McCartney topped the Sunday Times "Rich List" of musical millionaires for the 25th consecutive time. The former Beatle shared a £680 million fortune with his wife Nancy Shevell, the heiress to a U.S. transport firm – who herself was said to be worth £150 million.
In 2014, actor Craig Hill, who co-starred in the Desilu television series Whirlybirds from 1957–60, playing "P.T. Moore", and pursued a career on the big screen in so-called "spaghetti westerns", died in Spain of natural causes at age 88.
In 2015, Steve Byrnes, a NASCAR reporter and host for Fox TV and Fox Sportsnet over 30 years, died from complications related to his battle with cancer at age 56.
Also in 2015, singer Wally Lester, an original member of the doo-wop group The Skyliners, died of pancreatic cancer at age 73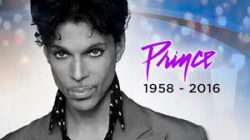 In 2016, the singer-songwriter, actor, multi-instrumentalist, philanthropist, dancer and record producer known as Prince, died from an accidental fentanyl overdose at his Minnesota home.  He was aged 57.
Also in 2016, Lonnie Mack, the blues-rock pioneer who influenced an entire generation of guitarists like Stevie Ray Vaughan, Duane Allman, Eric Clapton and Keith Richards, died of natural causes at age 74.
Today's Birthdays:
Comedienne/writer/director Elaine May is 85.
Actor Charles Grodin (60 Mins II, Charles Grodin Show, Fresno) is 82.
Singer Iggy Pop is 70.
Actress Patti LuPone (Oz, Life Goes On) is 68.
Actor Tony Danza (Family Law, Who's the Boss, Taxi) is 66.
Actor James Morrison (Private Practice, 24, HawthoRNe) is 63.
Actress Andie MacDowell (Riding the Bus With My Sister, Insatiable) is 59.
Singer Robert Smith of The Cure is 58.
Guitarist Michael Timmins of Cowboy Junkies is 58.
Ontario-born actress Kate Vernon (Battlestar Gallatica, Falcon Crest) is 56. 
Ontario-born actor Roy Dupuis (La Femme Nikita) is 54.
Rapper Michael Franti of Spearhead is 51.
Miss Ohio-1992/HLN morning host Robin Meade is 48.
Actor Joel de la Fuente (The Man in the High Castles, Hemlock Grove, Law & Order: SVU) is 48.
Actor Toby Stephens (Black Sails) is 48.
Actor Jeff Anderson (Clerks) is 47.
Actor Rob Riggle (Saturday Night Live, NTSF:SD:SUV) is 47.
Comedienne/actress Nicole Sullivan (Scrubs, MAD TV, King of Queens) is 47.
Singer Glen Hansard is 47.
Toronto-born Stefan Brogren (Degrassi: The Next Generation) is 45.
Actor Ian Kahn (TURN: Washington's Spies, Bull) is 45.
Actress Jennifer Blanc (Dark Angel, The Mommies) is 43.
Actor Brian White (Beauty & the Beast, Men of a Certain Age, The Shield) is 42.
Actor Charlie O'Connell (Sliders) is 42.
Guitarist David Brenner of Theory of a Deadman is 39.
Actor James McAvoy (State of Play, Band of Brothers) is 38.
Hamilton-born Dominic Zamprogna (General Hospital, Edgemont) is 38.
Vancouver-born Dylan Bruce [Orphan Black, As the World Turns) is 37.
Actress Brianne Davis (Hollywood Heights) is 35.
E! News reporter/TV host Terrence Jenkins is 35.
Actor Christoph Sanders (Last Man Standing, Ghost Whisperer) is 29.
Toronto-born actor Robbie Amell (The Flash, The Tomorrow People, True Jackson VP, Life with Derek) is 29.
Vancouver-born actress Valerie Tian (Motive) is 28.
Actress Bree Esrig (Nuclear Family, Knights in Hyrule, Gilliam & Scout) is 27.
Actor Frank Dillane (Fear the Walking Dead) is 26.
Vancouver-born actress Jasmine Sky Sarin (A Sister's Nightmare, Perfect High) is 18.
Chart Toppers – April 21
1951
If – Perry Como
Mockingbird Hill – Patti Page
Would I Love You – Patti Page
The Rhumba Boogie – Hank Snow
1960
The Theme from "A Summer Place" – Percy Faith
Greenfields – The Brothers Four
Sweet Nothin's – Brenda Lee
He'll Have to Go – Jim Reeves
1969
Aquarius/Let the Sun Shine In – The 5th Dimension
You've Made Me So Very Happy – Blood, Sweat & Tears
It's Your Thing – The Isley Brothers
Galveston – Glen Campbell
1978
Night Fever – Bee Gees
If I Can't Have You – Yvonne Elliman
Can't Smile Without You – Barry Manilow
Someone Loves You Honey – Charley Pride
1987
I Knew You Were Waiting (For Me) – Aretha Franklin & George Michael
Don't Dream It's Over – Crowded House
Sign o' the Times – Prince
Kids of the Baby Boom – Bellamy Brothers
1996
Because You Loved Me – Celine Dion
Always Be My Baby – Mariah Carey
Ironic – Alanis Morissette
No News – Lonestar
2005
Since U Been Gone – Kelly Clarkson
Obsession (No Es Amor) – Frankie J featuring Baby Bash
Karma – Alicia Keys
Anything but Mine – Kenny Chesney