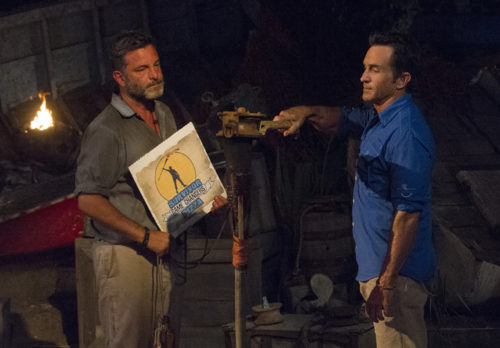 .
The gay man who outed a transgender Survivor competitor on national television says he has lost his real estate job over the media uproar.
The episode aired Wednesday and Jeff Varner, a former news anchor and real estate agent from North Carolina, spent much of Thursday giving tearful and apologetic interviews about his decision to out contestant Zeke Smith.
Smith became the first out transgender Survivor contestant when Varner outed him during tribal council in an attempt to paint him as deceptive, asking: "Why haven't you told anyone you're transgender?" Like all the competitors on this season of "Game Changers," Smith and Varner were trying for another chance at the million dollar prize, and Varner has since said he regrets the low blow. Smith appears in future episodes of the reality TV show.
'Yep. I did that," Varner said in a statement on Twitter. "And I offer my deepest, most heartfelt apologies to Zeke Smith, his friends and life allies, his family and to all those who my mistake hurt and offended."
Later on Thursday, the real estate agency he worked for reportedly let him go because he is "in the middle of a news story that [they] don't want anything to do with," Varner told the News & Record. The newspaper had not yet reached his employer for comment.
READ MORE  HERE  AT THE LGBTQ Nation WEBSITE