Fear, grief and turmoil rock newsroom after latest surprising and deep round of cuts.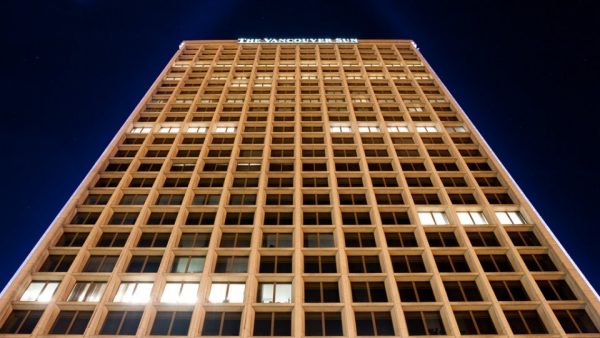 It's been a brutal three weeks of dread, tears, and colleagues suddenly forced to see each other as threats to their own jobs. That's the picture painted by sources who were inside the recently merged Vancouver Sun and Province newsroom after layoffs were announced and the sorting of survivors and casualties began to unfold.
The cuts are nowhere near done, and with each round the newsroom is getting older, whiter and less versatile, said the sources.
The season of fear opened with word from Postmedia headquarters on March 10 that 54 employees, including 29 journalists, would be cut from its Vancouver-based operations, the Pacific Newspaper Group (PNG). The announcement was a startling blow, say inside sources, because when the last cuts — 20 per cent of positions across the company — were achieved with 38 buyouts at PNG just two months earlier in January, management gave the impression that would be it for a good while. "No one expected this so soon," said a source. "We thought we'd hit the targets."
When Postmedia trimmed positions at PNG before, it was through attrition, speeded by offers of buyout packages tied to years served. That tended to remove older, more financially secure workers from the ranks while retaining opportunities for younger journalists who were tending to handle heavier workloads as everyone kept getting told to do more with less.
This time was different because the cuts included outright layoffs. Editor-in-chief Harold Munro was instructed by headquarters to terminate newsroom workers if enough wouldn't volunteer to take a buyout. That put journalists with least seniority most squarely in the crosshairs, as stipulated by the union contract.
READ THE REST OF THE STORY  HERE  AT TheTyee.ca