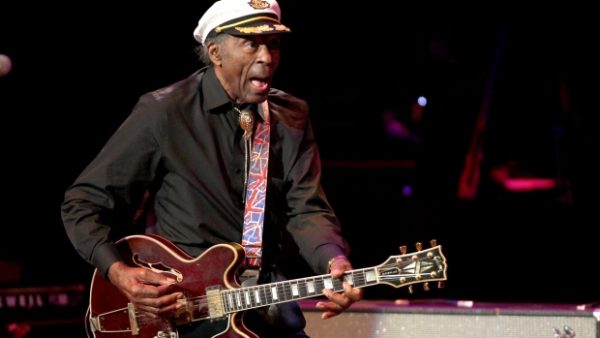 KSDK Staff , KSDK

Saturday March 18, 2017
Sad news today for millions of rock and roll fans across the world.  According to the St. Charles County Police Department, legendary musician Chuck Berry has died. He was 90 years old.
Police say they responded to a medical emergency on Buckner Road at approximately 12:40 p.m. today (Saturday, March 18). Inside the home, first responders observed an unresponsive man and immediately administered lifesaving techniques. Unfortunately, the 90-year-old man, later identified as Charles Edward Anderson Berry Sr., better known as legendary musician Chuck Berry, could not be revived and was pronounced deceased at 1:26 p.m.
Berry is widely viewed as among the most influential artists on rock 'n' roll with hits like Johnny B Goode, Never Can Tell, and Roll Over Beethoven. He was inducted into the inaugural Rock and Roll Hall of Fame class of 1986.
Original Story    HERE
Chuck Berry's Greatest Hits…