First, kill the Cancon rules that block American ads on shows from the U.S.
By Darren Atwater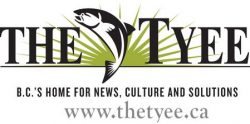 Friday March 17, 2017
.
Screwing Bell Canada out of their Superbowl advertising revenues wasn't just a enjoyable thing to do, it was the first step in fixing Canadian television.
Last month, for the first time in a generation, Canadians watched the Superbowl the way Gaia intended — with American advertisements. Reacting to years of complaints, the Canadian Radio-television and Telecommunications Commission ordered cable companies to allow the U.S. broadcaster, Fox, to transmit freely, without substituting the channel holding the Canadian Superbowl rights, Bell Canada's CTV. Canadian viewers experienced U.S. advertisements, an American folk art form, instead of the generally lame and uninspired Canadian ads.
Read More HERE
About Darren Atwater
Darren Atwater was the publisher of alternative papers Terminal City in Vancouver and Snipe in London and a co-founder of the Street Corner Media Foundation, publisher of Megaphone Magazine. He lives and works in London, England.