DAYLIGHT SAVING TIME arrived at 2 a.m. TODAY!
ON THIS DAY in 1900
announcer Harlow Wilcox was born in Omaha, Nebraska.


He studied voice for three years in his youth and left home in his late teens to try for a career on the stage.  His first radio work was for station WGES in Chicago in 1930. In January of 1934, he was signed as a Chicago staff announcer by NBC.  He would deliver Johnson Wax commercials for the hit show Fibber McGee & Molly for seventeen years, 1935 through 1952, and became an integrated character in the script.  He also became the regular announcer for the half-hour radio version of Amos & Andy, for the Baby Snooks Show, Truth Or Consequences, and the Autolight-sponsored six years of Suspense.  One of the top announcers of bigtime radio, Wilcox died much too young on September 24, 1960, at age 60.
In 1912, orchestra leader Paul Weston was born Paul Wetstein in Springfield Mass.  First big break was as arranger for Rudy Vallee's Fleischmann Hour on NBC Radio.  Worked as arranger for Tommy Dorsey, Dinah Shore and Bob Crosby, then joined Capitol Records, where he met & married singer Jo Stafford. He worked on radio with Johnny Mercer's Music Shop, his wife's Chesterfield Supper Club, & the Joan Davis & Duffy's Tavern sitcoms.  In TV Weston was musical director for Danny Kaye, Jonathan Winters, Jim Nabors, etc. He died Sep 20, 1996 at age 84.

In 1917, radio actress Georgia Ellis was born Georgia B. Hawkins in Ventura, Ca.  She is best remembered today as Matt's love interest Kitty in the acclaimed CBS radio version of Gunsmoke.  Other featured radio credits include Dragnet, Dr. Kildare, Escape, Romance, Yours Truly Johnny Dollar, This is Your FBI, and dozens of lesser known series.  She died at age 71 March 30 1988.
Also in 1917, Leonard Chess was born in Poland.  He was the founder of the Chess record label, home to John Lee Hooker, Chuck Berry, Bo Diddley and Jimmy Reed. Chess died of a heart attack on October 16th 1969, aged 52.
In 1921, singer/actor Gordon MacRae was born in East Orange N.J.  Was perhaps a bigger star on radio (for 7 years on NBC's Railroad Hour) than on record or in the movies. (Oklahoma!, Carousel, The Desert Song.) In TV he hosted the Colgate Comedy Hour 12 times. He died of mouth cancer Jan 24, 1986 at age 64.
In 1923, Dr. Lee DeForest demonstrated his method for putting sound on motion picture film. One of the pioneers of radio in the early 1900s, DeForest came up with a snappy name for his invention; he called it: phonofilm. Today, we call it a soundtrack.
in 1933, just eight days after he was inaugurated, U.S. President Franklin Delano Roosevelt broadcast his first presidential address to the nation. It was the first of what were called Roosevelt's famous Fireside Chats, a name that was coined by CBS newsman, Robert Trout. The frequent, soothing, down-to-earth radio talks helped bolster Roosevelt's enormous popularity for four terms in office, making him, many say, the greatest President of the century, if not of all time.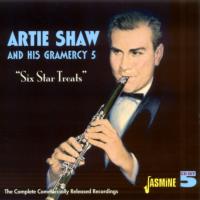 In 1939, Artie Shaw and his band recorded the standard, Deep Purple, in New York for the Bluebird label. Helen Forrest sang the vocal refrain. It later was a hit for saxophonist Nino Tempo and his sister, April Stevens in 1963. Hundreds of versions have been recorded through the years, making it one of the most popular standards of all time.
In 1951, the comic strip, Dennis the Menace, appeared for the first time in 16 newspapers across the U.S. The strip became an international favorite and spawned a CBS-TV program that starred Jay North as Dennis. There was also a Dennis the Menace cartoon series in the late 1980's.
In 1953, at the RCA Victor studios in New York, Eartha Kitt recorded a number she'd picked up in Paris, "C'est Si Bon (It's So Good)," which would become one of her greatest hits.
In 1955, jazz musician/icon Charlie Parker died at age 34, while watching Tommy Dorsey's Orch. on TV.  Primary cause of death was pneumonia and a bleeding ulcer, but it was hastened by his drug and alcohol abuse. Parker was considered the father of bebop-style jazz.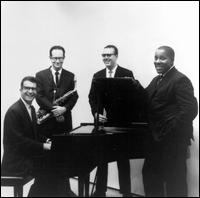 Also in 1955, one of the great groups of jazz debuted at Carnegie Hall in New York City. The Dave Brubeck Quartet presented a magnificent concert for jazz fans.
In 1958, singer Billie Holiday was handed a year's probation after pleading guity in a Philadelphia court to a narcotics possession charge. She died the following year of alcohol and drug abuse.
In 1959, singer Fabian was named "Most Promising New Talent" in a poll of "American Bandstand" viewers.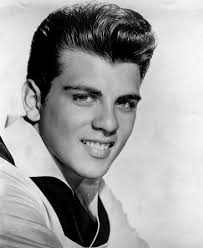 In 1961, Elvis Presley recorded "I Feel So Bad" in RCA Victor's Studio B in Nashville. It would go on to be a Top 10 hit for Elvis.
In 1963, The Beatles performed the first of three shows as a trio, since John Lennon was ill with a cold.
Also in 1963, Bob Dylan cancelled an "Ed Sullivan Show" television appearance after being told by the producers that he could not sing "Talking John Birch Paranoid Blues" because it was too political.
In 1964, the 6th Grammy Awards gave top awards to The Days of Wine & Roses, and Barbra Streisand.
In 1965, singer/actor James Darren was a guest on the fifth season finale of ABC-TV's cartoon series "The Flintstones."  For the "Surfin' Fred" episode he supplied the voice of a character appropriately named "James Darrock."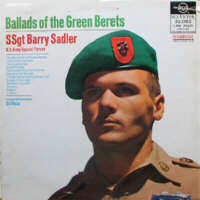 In 1966, Sgt. Barry Sadler started a five-week run at No.1 on the Billboard album chart with 'Ballads Of The Green Berets'.
In 1969, wedding bells rang in London for singer Paul McCartney and his bride, photographerLinda Eastman. George Harrison and his wife Patti were arrested on the same day and charged with possession of 120 joints of marijuana.
Also in 1969, Jose Feliciano won a Grammy as Best New Artist, Aretha Franklin won Best Female R&B Performance for "Chain of Fools." "Mrs. Robinson" by Simon and Garfunkel was named Song and Record of the Year, beating out "Hey Jude" by The Beatles.
In 1971, the Allman Brothers' Band opened a two-night engagement at the Fillmore East in New York.  Both shows were taped and released in July just after the Fillmore venue closed; the two-LP album set went on to sell more than a million copies.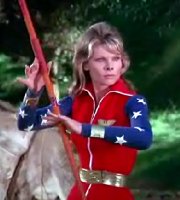 In 1974, Wonder Woman, the TV movie, came to ABC-TV, starring … are you ready??? Cathy Lee Crosby, a blonde who didn't resemble the comic book hero, nor exhibit super powers. Eighteen months later, another ABC movie introduced us to a different Wonder Woman, with Lynda Carter in the title role.  This version became a weekly series for three seasons.
Also in 1974, out on a drinking spree in Los Angeles, Nilsson and John Lennon were ejected from the Troubador Club for heckling The Smothers Brothers' comedy act, and punching their manager.  John later referred to it as his "Lost Weekend."
In 1985, one of the great classical conductors of the 20th century, Eugene Ormandy, for 44 years leader of the Philadelphia Orchestra, died at age 85. That symphony had been the first orchestra to make a commercially sponsored radio broadcast (on NBC in 1929) and the first to appear on national TV (on CBS in 1948).
In 1988, the song "Never Gonna Give You Up" by Rick Astley topped the charts and stayed there for 2 weeks.
In 1990, Nirvana and Tad appeared at the Town Pump in Vancouver.
In 1991, Eddie Rabbitt released his "All Time Greatest Hits" CD, containing nine of his Top 10 singles for the Elektra label.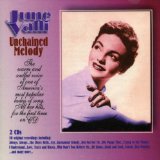 In 1993, singer June Valli, who had 1950's hits like Crying in the Chapel & Unchained Melody, who starred for 3 years on NBC-TV's Your Hit Parade, and sang the Chiquta Banana jingle in radio & television ads, died of cancer at age 64.
Also in 1993, syndicated TV's venerable Entertainment Tonight aired its 3,000th show.
In 1994, "The Sign" by the Swedish group Ace of Base topped the charts and stayed there for 6 weeks.
In 1996, the CD "Unplugged" was released by KISS; it was a recording of their live performance on cable channel MTV the previous August.
In 1998, Cathay Pacific Airways announced it had banned Liam Gallagher, singer with British rock band Oasis, after a fracas on a flight from Hong Kong to Australia. Passengers aboard the flight to Perth claimed Gallagher and band members had yelled obscenities and smoked in the cabin.
In 1999, a private funeral for Dusty Springfield, who died earlier in the week of breast cancer, was held at Henley-on-Thames, England. Complying with the singer's wishes, there were no memorials in London, New York, or Los Angeles.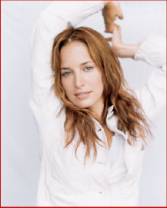 In 2000, Canadian music newcomer Chantal Kreviazuk dominated Canada's Juno Awards, honoring the best in Canadian music. She captured the trophy in the best female artist category, and the best pop/adult album award for "Colour Moving and Still."
Also in 2000, Chicane went to No.1 on the UK singles chart with 'Don't Give Up'. The song featured the vocals of Vancouver's Bryan Adams.
Again in 2000, in London, multi-platinum R&B quartet Destiny's Child played its first live date since the Feb. 18 naming of Farrah Franklin and Michelle Williams as the group's new members.
In 2001, radio/TV talk show host Morton Downey Jr. died of lung cancer at age 67. In the late 1980's he was a successful pioneer of the 'trash TV' talk show format.
Also in 2001, Judy Garland's 'Over The Rainbow' was voted the Song Of The Century in a poll published in the US.  Musicians, critics and fans compiled the list by the RIAA.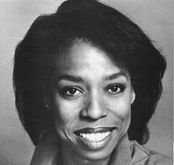 In 2003, actress Lynne Thigpen died of a cerebral hemmorhage at age 54.  She is best remembered for her roles on the PBS children's show Where in the World is Carmen Sandiego and the daytime soap As the World Turns.  The funeral of her key character on The District, which she played until her death, was the focus of an episode of the CBS series.
Also in 2003, the Chinese government ordered the Rolling Stones to remove four "suggestive" songs from their shows in Shanghai and Beijing. The selections banned by the Ministry of Culture were "Brown Sugar," "Let's Spend the Night Together," "Honky Tonk Women," and "Beast of Burden."
In 2007, Velvet Revolver singer Scott Weiland and guitarist Slash were on hand to officially induct Van Halen into the Rock and Roll Hall of Fame.
Pearl Jam frontman Eddie Vedder welcomed R.E.M. to the Hall, while Rage Against the Machine's Zack de la Rocha handled the honors for Patti Smith.
Also in 2007, disappointed with his share of the profits from a cell phone commercial using the group's famous 1968 hit "The Weight," The Band's Levon Helm sued Cingular, the ad's creator.  The courts dismissed Helm's action .. but it took five years to get there.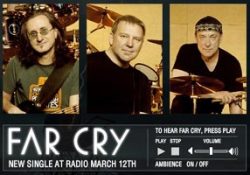 Still in 2007, "Far Cry," the first single from the Rush album "Snakes And Arrows," arrived at radio stations.
In 2008, an all-Beatles-song episode of FOX-TV's American Idol competition attracted an estimated 31 million viewers.
In 2011, jazz drummer Joe Morello, who played with the Dave Brubeck Quartet for its first 12-and-a-half years, died at age 82.
In 2012, for more than 25 years the drummer with the Doobie Brothers, Michael Hossack died at his Wyoming home at age 65, after losing a battle with cancer.
In 2013, UK drummer Clive Burr, a former member of Iron Maiden (1978-83), died in his sleep of multiple sclerosis at age 56.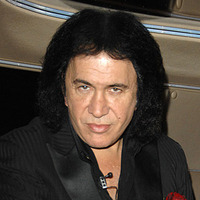 In 2014, Gene Simmons of KISS  played himself in an episode of the CBS-TV series, CSI (Crime Scene Investigation).
In 2016, TV director James Sheldon, who in the earlier years of the medium worked on hundreds of programs, seemingly everything from Mr. Peepers and The Twilight Zone to Sanford & Son and Sledge Hammer, died at age 95.
Also in 2016, the Nickelodeon series, School Of Rock, based on the '03 film, debuted with a story arc featuring Fall Out Boy's Pete Wentz.
Today's Birthdays:
Actor/comedian Scoey Mitchell (Rhoda, Match Game) is 87.
Actress Barbara Feldon (Get Smart) is 84.
Former NBC newsman Lloyd Dobyns is 81.
Singer-actress Liza Minnelli (Arrested Development) is 71.
Singer James Taylor is 69.
Keyboardist Bill Payne of Little Feat is 68.
Former NBC & CNN journalist Mary Alice Williams is 68.
Former child actor Jon Provost (Lassie) is 67.
Actress Caren Kaye (It's Your Move, Betty White Show) is 66.
Bassist Steve Harris of Iron Maiden is 61.
Singer Marlon Jackson of The Jacksons is 60.
Actor/director Jerry Levine (Everybody Hates Chris, Will & Grace) is 60.
Actress Luenell (The King Assassination Show) is 58.
Actor Courtney B. Vance (American Crime Story: People vs OJ, Law & Order:CI) is 57.
Actor Jason Beghe (Chicago PD, Chicago Fire, Chicago Justice, Californication, American Dreams) is 57.
Writer/director/animator Chris Sanders (Lilo & Stitch: The Series) is 57.
Actor Titus Welliver (The Good Wife, Sons of Anarchy, Deadwood) is 56.
Actress Julia Campbell (Santa Barbara, Women in Prison, Men Behaving Badly) is 55.
Actor Rick Worthy (Magnificent Seven, Eyes, Star Trek: Enterprise) is 50.
CNN Anchor (former ABC newsman) Jake Tapper is 48.
Actress Caroline Keenan (Undressed) is 47.
Actress Jama Williamson (School of Rock, Parks & Recreation, Hollywood Heights) is 43.
Actor Richard Harrington (Poldark, Lark Rise to Candleford) is 42.
Actress Elizabeth Regen (Sherri, Whoopi) is 42.
Actor Michael Godere (The Affair) is 41.
Actress Camille Anderson (Las Vegas) is 40.
Actor Rhys Coiro (Hostages, A Gifted Man, Entourage) is 38. 
Actor John-Paul Lavoisier (One Life to Live) is 37.
Actor Samm Levine (Freaks and Geeks, Do No Harm) is 35.
Actress Jaimie Alexander (Blindspot, Kyle XY, Watch Over Me) is 33.
Actor Will Cuddy (Grimm) is 25.
Actor Tyler Patrick Jones (Ghost Whisperer, Summerland) is 23.
Vancouver-born actor Rustin Gresiuk (Paper Angels) is 22. 
Actress Kendall Applegate (Desperate Housewives) is 18.
Chart Toppers – March 12
1947
The Anniversary Song – Dinah Shore
Managua, Nicaragua – The Guy Lombardo Orchestra (vocal: Don Rodney)
Oh, But I Do – Margaret Whiting
So Round, So Firm, So Fully Packed – Merle Travis
1956
Lisbon Antigua – Nelson Riddle
Why Do Fools Fall in Love – Frankie Lymon & The Teenagers
Hot Diggity (Dog Ziggity Boom) – Perry Como
I Forgot to Remember to Forget – Elvis Presley
1965
My Girl – The Temptations
The Jolly Green Giant – The Kingsmen
Eight Days a Week – The Beatles
I've Got a Tiger by the Tail – Buck Owens
1974
Seasons in the Sun – Terry Jacks
Boogie Down – Eddie Kendricks
Jungle Boogie – Kool & The Gang
There Won't Be Anymore – Charlie Rich
1983
Billy Jean – Michael Jackson
Shame on the Moon – Bob Seger & The Silver Bullet Band
Do You Really Want to Hurt Me – Culture Club
The Rose – Conway Twitty
1992
To Be with You – Mr. Big
Remember the Time – Michael Jackson
Save the Best for Last – Vanessa Williams
What She's Doing Now – Garth Brooks
2001
Don't Tell Me – Madonna
Jaded – Aerosmith
Nobody Wants to be Lonely – Ricky Martin & Christina Aguilera
One More Day – Diamond Rio