ON THIS DAY in 1902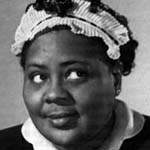 actress Louise Beavers was born in Cincinnati. She appeared in more than 125 films over a thirty-year period, but is probably best remembered today for her role as Beulah, the maid, in the TV series of that name. The part was originally played by Ethel Waters. In 1952 when actress Hattie McDaniels of Gone with the Wind fame was to replace Waters, she became ill so Louise Beavers took over. She also played Louise the maid on the first two seasons of TV's Danny Thomas Show (1953-55).  She died after a heart attack Oct. 26 1962 at age 60.
In 1909, Oscar-winning (supporting) actress Claire Trevor was born Claire Wemlinger in Brooklyn.  She appeared on the big screen over 50 years, with several dozen TV credits in 30-plus years.   Trevor was the female lead opposite Edward G. Robinson at the start of radio's "Big Town." She won an Emmy for Best Live Television Performance by an Actress as the flighty wife of Fredric March in "Dodsworth" (1956) on the NBC Producer's Showcase.  She died of respiratory ailments Apr. 8, 2000 at age 91.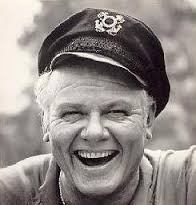 In 1921, actor Alan Hale Jr. was born in Los Angeles.  He will forever be typecast as the skipper on TV's iconic sitcom Gilligan's Island.  He died Jan 2 1990 of cancer-related respiratory failure at age 68.
In 1925, Bernard McFadden was a physical culturist who had a radio show in New York City. But not for long. McFadden failed to show up for his daily morning program, causing a young, studio engineer, John Gambling, to ad-lib on the air for a solid hour. As a result, the radio station (WOR) decided to give Gambling the morning announcer's job. John Gambling stayed at WOR for many years, then turned the mike over to his son, who, finally, turned the program over to his son … all named John. The Rambling with Gambling program attracted huge tri-state audiences for 75 years on the 50,000 watt talk-radio powerhouse at 710 AM. And since April 2008 the 3rd generation John Gambling is back again hosting mornings on WOR.
In 1942, "Transit Through Fire: An Odyssey of 1942," the first opera commissioned by the CBC, was broadcast coast-to-coast. The music was by Healey Willan, and was orchestrated by Lucio Agostini.
In 1952, Kay Starr was at the Capitol Tower in Hollywood to record her next Top 5 hit, "If You Love Me (Really Love Me."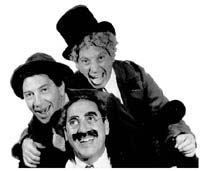 In 1959, CBS-TV's General Electric Theatre featured the first & only joint television appearance by The Marx Brothers in an almost-silent 30-minute episode called "The Incredible Jewel Robbery." Groucho delivered the only line spoken, ""We won't talk until we see our lawyer!"
In 1960, Jimmy Jones was in New York City to record his second million selling single "Good Timin'."  His first hit had been "Handy Man" the year previous.
In 1962, the Beatles made their radio debut on the B-B-C program "Teenager's Turn." They performed a cover of the Marvelettes' "Please Mr. Postman."
In 1963, an estimated 25,000 fans attended the memorial service in Nashville for country music star Patsy Cline.

In 1964, the UK's Dave Clark 5 made their first appearance on CBS TV's "Ed Sullivan Show," performing "Glad All Over."  Jerry Vale and Steve Lawrence also sang, while Ed spoke with the legendary lyricist Ira Gershwin.
In 1965, at least two hit records reached store shelves for the first time: "Help Me Rhonda" by The Beach Boys, and Bob Dylan's "Subterranean Homesick Blues."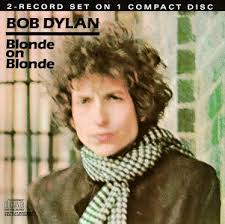 In 1966, Bob Dylan recorded 'Just Like A Woman' for his Blonde On Blonde album at the Columbia Recording Studios in Nashville.
In 1968, as a member of Big Brother and the Holding Company, Janis Joplin along with Albert King helped open a new concert facility, The Fillmore East in New York City.
In 1969, Sly and the Family Stone were starting their fourth (and final) week at number one on the pop music charts (also #1 on the soul charts) with Everyday People. When presented with the coveted gold record for this achievement, Sly ripped it out of its case, threw it on the platter player and heard, People, by Barbra Streisand.
Also in 1969, The Small Faces broke up after the departure of lead singer Steve Marriott. The rest of the band regrouped under the shorter name "Faces" with Rod Stewart as the new lead singer.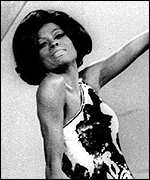 In 1970, Diana Ross performed her first solo concert after leaving the Supremes, at a night club in Framingham, Massachusetts.
In 1971, Radio Hanoi opened its first broadcast of American rock music with Jimi Hendrix's version of "The Star-Spangled Banner." The program was heard by U-S soldiers throughout Vietnam.
in 1972, Charley Pride's country chart topper and major crossover pop hit, "Kiss An Angel Good Morning," was certified as a Gold Record.
In 1973, Ron (Pigpen) McKernan, keyboards and harmonica player with the Grateful Dead, died of liver disease in San Francisco. McKernan, a heavy drinker, was only 27.
Also on this date in 1973, Paul McCartney was fined 240 dollars for growing marijuana outside his farm in Scotland. McCartney claimed he'd been given the seeds by fans and that he had no idea what would grow from them.

In 1974, the last original episode of TV's "The Brady Bunch" aired.
Also in 1974, John Denver recorded two of his big hits "Annie's Song" and "Thank God I'm A Country Boy."
Still in 1974, Bad Company gave their debut performance in England.
In 1975, Olivia Newton-John reached the top spot on the pop charts with 'Have You Never Been Mellow'. her 2nd number one hit.

In 1976, Gary Wright's hit single "Dream Weaver" on Warner Bros., a John Lennon composition, was certified as a Gold Record.
In 1977, American character actor Henry Hull died in England at age 86.  Besides his 74 movie roles he'd been in demand for scores of guest spots in the first 15 years of TV, repeatedly appearing on Wagon Train, Restless Gun, Suspense, Armstrong Circle Theatre & Playhouse 90.
In 1982, "Elvira," a signature song for The Oak Ridge Boys, was certified as a Gold Record.  Eventually it would go Platinum, having sold 2 million copies.
In 1983, guitarist-vocalist Roger Hodgson announced he was leaving Supertramp to pursue a solo career. Hodgson had shared the singing and songwriting duties in Supertramp with Rick Davies.
In 1985, readily recognizable supporting actor Edward Andrews suffered a fatal heart attack at age 70.


His career didn't begin until the TV era when he was already in his 40's, getting multiple assignments on Studio One, US Steel Hour, Robert Montgomery Presents, and Disneyland.  He was a regular on the shortlived series Broadside.
In 1986, Whitney Houston went to No.1 on the Billboard album chart with her self-titled album. It spent a total of 14 weeks in the top spot.
In 1987, Detroit rocker Bob Seger announced during a concert in his hometown that his current "Like a Rock" tour would be his last.

In 1989, gospel-country singer Stuart Hamblen died after having a malignant brain tumor removed at a California hospital. He was 80. Hamblen was best known for his spiritual tunes, including "It Is No Secret What God Can Do" and "This Ole House," which Rosemary Clooney turned into a million-seller in the early 1950's.
In 1990, Cher won the worst dressed female, and worst video for 'If I Could Turn Back Time', in The Rolling Stone Magazine's awards.  Donny Osmond won the most unwelcome comeback award.
In 1991, the 17th People's Choice Awards gave top honors to Julia Roberts, Bill Cosby, & the film Pretty Woman.
In 1992, actress/singer Annette Funicello, the star of ABC TV's original Mickey Mouse Club, revealed she had multiple sclerosis.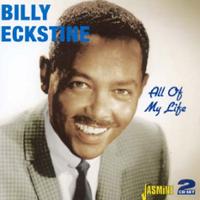 In 1993, Billy Eckstine, one of the first black balladeers to cross over into the white market, died in Pittsburgh after suffering a stroke. He was 78.  His big hit was "I Apologize."
Also in 1993, "Beavis and Butthead" premiered on the US cable channel MTV as an independent series. Previously, the cartoon characters occupied a corner on M-T-V's "Liquid Television" program.
In 1994, Britain's attorney general ruled out a new inquest into the death of Seattle's Jimi Hendrix. The legendary guitarist died in London on September 18th, 1970, at age 27. The original inquest recorded an open verdict, meaning there was insufficient evidence to determine the cause of death. A pathologist concluded that Hendrix choked to death after drinking wine and taking an overdose of barbituates. His former girlfriend, Kathy Etchingham, had been campaigning for a new inquest, claiming he died earlier than officially recorded.
In 1996, the first episode of "Muppets Tonight!" aired on ABC-TV.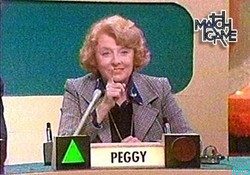 In 1999, Peggy Cass, actress & To Tell the Truth panellist, died of heart failure at age 74.  She first gained widespread fame as a regular guest on Jack Paar's Tonight Show (NBC TV.)
Also in 1999, police were called to a Walmart store in Hamilton to control thousands of swooning young girls trying to get autographs from the Moffatts. The appearance of the four brothers from Victoria had been expected to draw about 300 fans — five-thousand showed up. Hundreds had camped out all night. Some of the young fans collapsed into clothing displays during the Moffatts' 45-minute show and subsequent autograph session. Walmart officials reported an unspecified amount of damage to the store.
In 2003, former UK teen idol, singer Adam Faith suffered a fatal heart attack at age 62.

In 2004, actor Robert Pastorelli, memorable as the housepainter Eldin on TV's Murphy Brown, died at age 49, due to an accidental heroin overdose.
Also in 2004, Martha Stewart's syndicated television show, "Martha Stewart Living," was taken off the air by CBS and UPN. Stewart had been found guilty on March 3 of lying about the reason for selling 3,298 shares of ImClone Systems stock, conspiracy, making false statement and obstruction of justice.
In 2006, actress Rhoda Williams, who was the voice of Drizella in Disney's 1950 animated feature "Cinderella," and played Betty Anderson in the radio version of "Father Knows Best," died at age 75. Her extensive radio career began in 1937 when she was 9 and was called on to play a young boy.
In 2007, English actor John Inman, best remembered as the flamboyant Mr. Humphries in the Britcom 'Are You Being Served', died of hepatitis at age 71.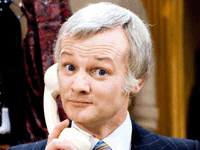 In 2009, country singer/songwriter Hank Locklin, after 47 years the oldest member of the Grand Ole Opry, died at the age of 91. His songs like Please Help Me I'm Falling, and Send Me The Pillow You Dream On, were recorded by hundreds of artists.
In 2011, Mike Starr, former bassist for Alice In Chains, was found dead in a Salt Lake City home.  Three weeks earlier, the 44 year-old Starr had been jailed after he was found in illegal possession of prescription drugs.
Also in 2011, "Rope" by the Foo Fighters was #1 on the Billboard Rock Songs chart just a week after its release. The song was the lead single from the group's seventh studio album, "Wasting Light."

Still in 2011, after taking two-and-a-half years to complete it, Avril Lavigne released "Goodbye Lullaby," her fourth studio album.
In 2012, Jimmy Ellis, frontman of the Trammps and lead singer on their '70's smash "Disco Fever," died from complications of Alzheimer's disease at age 74.
In 2015, nine-time Emmy winner Sam Simon, who wrote TV episodes of "Taxi," "Cheers" and "It's Garry Shandling's Show" before co-creating the landmark animated FOX series "The Simpsons" and eventually becoming a philanthropist, died of colorectal cancer at age 59.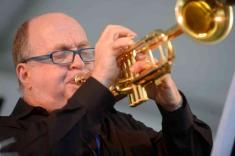 Also in 2015, trumpeter Lew Soloff, a fixture on the New York jazz scene for a half-century, and best known for his association with Blood, Sweat and Tears, suffered a massive heart attack and passed away at age 71.
In 2016, a broadcaster whose career spanned six decades, Ron Jacobs, who was Program Director at LA's KHJ during its dominating Boss Radio period (1965-69) and a co-creator of the American Top 40 countdown show, died at age 78.
Also in 2016, UK musician Sir George Martin, who produced much of The Beatles' classic catalogue, died at age 90.
Today's Birthdays:
Pianist Dick Hyman, musical director for Arthur Godfrey & Woody Allen, is 90.
Actress Sue Ane Langdon (When the Whistle Blows, Honeymooners, Arnie) is 81.
Sarnia Ont.-born actress Susan Clark (Webster, Babe, Emily of New Moon) is 77.
Musician-actor Micky Dolenz of the Monkees is 72.
Bassist Randy Meisner (The Eagles, Poco) is 71.
Singer/songwriter Carole Bayer Sager is 70.
Singer "Little" Peggy March is 69.
Actress Rita Walter (As the World Turns, Secret Storm) is 66.
Actress Kathy Shower (Santa Barbara) is 64.
Ontario-born actor John Kapelos (Justified, Flight 29 Down) is 61. 
Singer Gary Numan is 59.
NBC news anchor Lester Holt is 58.
Actor Aidan Quinn (Elementary, Prime Suspect) is 58.
Actress Barbara Eve Harris (Chicago PD, Prison Break) is 58.
Country guitarist Jimmy Dormire of Confederate Railroad is 57.
Actress Camryn Mannheim (Person of Interest, Extant, Harry's Law, Ghost Whisperer, The Practice) is 56.
Actor Leon (Robinson) (Diary of a Single Mom) is 55.
Actor Robert Stanton (The Cosby Mysteries) is 54.
Actor Robert Neary (Destiny 7, General Hospital) is 52.
Singer Shawn Mullins is 49.
Vancouver-born actor Jed Rees (The Chris Isaak Show, Hawkeye) is 47.
Actress Meredith Scott Lynn (Days of Our Lives) is 47.
Actress Andrea Parker (Pretty Little Liars, Less Than Perfect, JAG, The Pretender) is 47.
Actor Matt Nable (Arrow) is 45.
Actor Boris Kodjoe (Undercovers, Second Time Around, Soul Food) is 44.
Actor Freddie Prinze Jr. (24, Freddie) is 41.
Toronto-born actress Reagan Pasternak (Being Erica, In a Heartbeat) is 40.
Actor James Van Der Beek (Dawson's Creek, Mercy) is 40.
Actress Alison Becker (Parks & Recreation, Mayne Street) is 40.
Actor Nick Zano (2 Broke Girls, What I Like About You) is 39.
Singer Kameelah Williams of 702 is 39.
Singer Tom Chaplin of Keane is 38.
Guitarist Andy Ross of OK Go is 38.
Actress Lisa Jay (Days of Our Lives) is 36.
Model/TV personality Katherine von Drachenberg (LA Ink) is 35.
Actress Jessica Collins (Revolution, Rubicon, The Nine) is 34.
Actress Fernanda Andrade (Marvel's Most Wanted, The Suitor) is 33.
Actress Nora-Jane Noone (Coronation Street) is 33.
Bob, Clint and Dave Moffatt of the Victoria-raised singing group The Moffatts are 33.
Actor Devon Graye (Dexter) is 30.
Actress Milana Vayntrub (CollegeHumor Originals) is 30.
Singer/TV personality Kristinia DeBarge (Growing Uo Hip Hop) is 27.
Actor Devon Werkheiser (Ned's Declassified School Survival Guide) is 26.
Chart Toppers – March 8
1952
Slowpoke – Pee Wee King
Tell Me Why – The Four Aces
Please, Mr. Sun – Johnnie Ray
Wondering – Webb Pierce
1961
Pony Time – Chubby Checker
Surrender – Elvis Presley
Wheels – The String-A-Longs
Don't Worry – Marty Robbins
1970
Bridge Over Troubled Water – Simon & Garfunkel
Travelin' Band/Who'll Stop the Rain – Creedence Clearwater Revival
Rainy Night in Georgia – Brook Benton
It's Just a Matter of Time – Sonny James
1979
Da Ya Think I'm Sexy? – Rod Stewart
I Will Survive – Gloria Gaynor
Tragedy – Bee Gees
Golden Tears – Dave & Sugar
1988
Father Figure – George Michael
Never Gonna Give You Up – Rick Astley
She's Like the Wind – Patrick Swayze featuring Wendy Fraser
Face to Face – Alabama
1997
Wannabe – Spice Girls
Can't Nobody Hold Me Down – Puff Daddy featuring Mase
You Were Meant for Me – Jewel
Me Too – Toby Keith
2006
Be Without You – Mary J. Blige
So Sick – Ne-Yo
Unwritten – Natasha Bedingfield
When I Get Where I'm Going – Brad Paisley with Dolly Parton