McLean revealed in November 2015 he'd been diagnosed with melanoma
By Deana Sumanac-Johnson, Jessica Wong, CBC News         Posted: Feb 15, 2017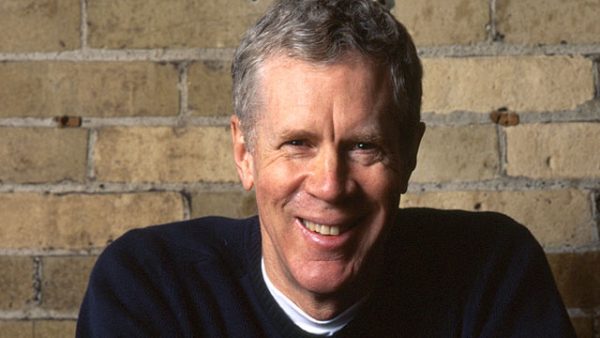 Stuart McLean, the host of CBC Radio's The Vinyl Café and an award-winning humorist, has died at age 68 after a battle with melanoma.
McLean's trademark blend of storytelling — part nostalgia, part pithy observations about everyday life — and folksy, familiar delivery made him a hit with audiences for more than 20 years. But he always maintained that success came as a surprise to him.
He laughingly recalled how his mother, accosted by a fan after one of his live performances of The Vinyl Café, said she never expected McLean to become famous.
"I didn't really expect myself to amount to very much either," he told CBC's George Stroumboulopoulos Tonight in 2012. "I was intimidated by the brains and the athletes all around me and just didn't think I measured up."
McLean is presented with the officer of the Order of Canada medal by Gov. Gen. David Johnston during a ceremony at Rideau Hall in Ottawa on Sept. 28, 2012. (Fred Chartrand/Canadian Press)
.
But listeners disagreed. By the late 1970s and early 1980s, McLean was a regular presence on CBC Radio, where his mischievous sense of humour made him a regular contributor and a guest host on Morningside with Peter Gzowski.
During one memorable episode, McLean released a live cricket inside the studio, prompting him and Gzowski to erupt in fits of laughter that lasted for much of the episode. He repeated the stunt as Gzowski was about to retire, but with a cockroach.
READ MORE  HERE  AT THE CBC News WEBSITE