News from Winnipeg this morning from our friend Troy Scott. In addition to PD of Virgin Radio Winnipeg, he's also taken over BOB FM as PD. Troy has actually been with BOB and Howard since 2002 so to him, it's extra awesome to take on Howard's legendary station.
The station had a BIG BOB announcement this morning – Mark Morris who Troy has known since they were in Kelowna – will be joining BOB! Beau & Mark in the Morning starts up Monday at 5:30AM
PRESS RELEASE
Friday February the 3rd, 2016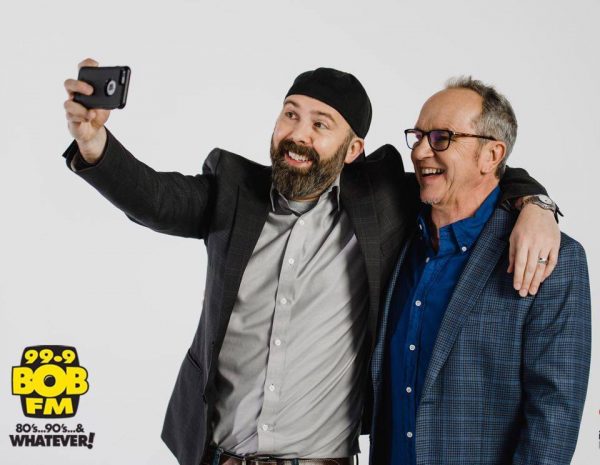 BOB is terrible at keeping secrets. We've sat on our hands for weeks now, but need to release them in order to type this press release.
.
The legendary 99.9 BOB FM is officially thrilled to reveal a brand new way to wake up in Winnipeg. Beau and Mark will take over your weekday mornings starting this Monday, February 6th at 5:30 am.
"I'm kinda okay with this," said 99.9 BOB FM program director Troy Scott. "I suppose having two human beings live on-the-air is a good thing."
Mark Morris (or Mark, as he'll be referred to on business cards) achieved radio omnipotence at QX 104 and 92 CITI FM. Mark will join Beau (or Beau, as he's referred to on business cards) to "make mornings great again" with tons of fun and more music from the 80's, 90's and Whatever! Beau and Mark will kick off BOB's broadcasting day, followed by the lovely Caroline Hunter on middays, and Kris Jay on drive.
"I am so excited to work with Beau", said Mark, "one of the legends in Winnipeg radio, as well as joining one of radio's all-time great formats like BOB FM!"
.
Mark Morris has been 'working' in the radio industry since 1995. He has established himself in various markets around Western Canada, such as Calgary, Kelowna and Saskatoon. Since laying down roots in Winnipeg, Mark has had the luxury of working with various radio groups in the city, allowing him to be a part of the community in a truly Winnipeg way.
.
Beau is getting ready to celebrate 45 years on the radio next month. He made stops in Thompson, Regina, Montreal, London and eventually Winnipeg, where he has spent the last 28 years at the former Q-94 FM and current 99.9 BOB FM. A massive fan of both the Winnipeg Blue Bombers and the Winnipeg Jets, Beau can be seen cheering loudly at any of their games. He's also a lover of anything with fur or feathers, including his dog, Harry, and two lovebirds, Blue and Mac. Married to his wife, Sharron, with two sons and two grandkids, Beau has a lot of family here in his hometown.
.
"I've worked with some great radio co-hosts over the years and each pairing brought something different to the shows", said Beau. "I am so looking forward to a new adventure on BOB FM with Mark Morris. We've already had a chance to get to know each other a bit. He's a great guy and makes me laugh. Plus, how can I not like a guy who's a closet 'Coronation Street' watcher like myself? LOL! The first morning coffee's on me, my friend!"
.
2017 will be a big year for BOB as he celebrates 15 years of radio here in Winnipeg, effective this March. The BOB format is a Winnipeg success story that changed the way the world listens to radio with the best of the 80's, 90's and Whatever!99.9 BOB FM is CFWM-FM, a division of Bell Media and an iHeartRadio station.
For more information please leave a lengthy voicemail or forward spam to: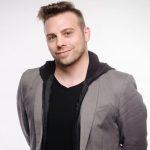 Program Director | CFWM-FM aka 99.9 BOB FM & 103.1 Virgin Radio CKMM-FM
204.477.2052
[email protected]