long time radioman Gord Leighton informs us he too, has been let go….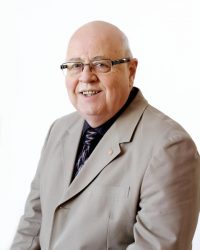 From: Gord Leighton <[email protected]>
Subject: More on Bell cuts
I learned today that my 53-year broadcasting career came to a halt with news that my position has been eliminated by Bell Media. Until today, I was GM-GSM taking care of Sun FM Vernon, EZ Rock in Salmon Arm, Revelstoke and Golden. I started in Feb 1964 at CFTK Terrace as an announcer eventually becoming GSM when I was hired as GM for CKPG Radio and TV in Prince George. During my time in PG, I also served 8- years on the board of the BCAB, two of those as President. I also served on a myriad of other boards and organizations, including TvB, CAB, CBSC and others. I moved to the Okanagan in 2003.
Bell sent me packing just 3-days short of my 53rd anniversary in broadcasting. I am 71 yrs old.
Enjoy your retirement Sir!