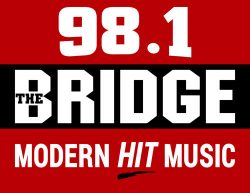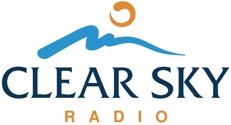 PRESS RELEASE
January 30, 2017
For Immediate Release
Lethbridge, Alberta
Today, Clear Sky Radio evolved the format of it's Lethbridge, Alberta radio station CKBD-FM "98.1 The Bridge" from Alternative Rock to Modern AC.  
The Modern AC format takes the biggest artists and songs from CHR/Top 40, Hot AC and Modern Rock and blends them into a hit focused radio format that is highly appealing to Millennials who currently have to listen to several stations to hear their music of choice.
"What we found when dialoguing with our audience is that they really don't listen to music in silos or to only one specific genre of music the way we normally pigeonhole radio formats," says Paul Larsen, President of Clear Sky Radio.  
"The Millennial generation in particular cares more about the song than any particular genre" adds Scott McGregor, Program Director of 98.1 The Bridge.  "If you look at the music they plug into their own playlists, you won't find just Modern Rock or just Top 40, it's a diverse mix of songs and artists ranging from Blink 182, Jimmy Eat World and Red Hot Chili Peppers to The Weeknd, Alessia Cara and Maroon 5 to Milky Chance, Bastille and Ed Sheeran".
The all-new 98.1 The Bridge will continue to super serve the A18-34 narrow target but also a broader A18-49 audience that will find this overall music mix appealing.
CKBD-FM and CJOC-FM Lethbridge, AB are owned an operated by Clear Sky Radio.  Clear Sky also operates radio stations in Medicine Hat, AB and Cranbrook, BC.  
For more information, contact:

Paul Larsen, President
Clear Sky Radio Inc.
Direct: (403) 388-4647