ON THIS DAY in 1905
jazz pianist Earl "Fatha" Hines was born in suburban Pittsburgh.  He teamed with Louis Armstrong for some of the most important recordings of the 1920's, including the Weather Bird duet.  He died Apr 22, 1983 at age 77.

Also this day in 1905, actor Cliff Arquette, who worked as the curmudgeonly Charley Weaver all over the TV dial, was born in Toledo Ohio. He was the star of two popular network radio shows, Glamor Manor and Point Sublime, and became a TV favorite through his "letters from Mount Idy" on the Jack Paar Show.  He was a regular on the TV game show Hollywood Squares.  He died Sept. 23, 1974 at age 68.
On this day in 1908, actor Lew Ayres was born in Minneapolis.  He played Dr. Kildare in the movies & on syndicated radio.  He was host of the 1958 TV series Frontier Justice, and guested on episodic television for more than 35 years.  He lapsed into a coma & died, two days after his 88th birthday, on Dec.30 1996.

On this day in 1911, teacher/humourist/TV host Sam Levenson was born in New York City. He made 21 appearances on The Ed Sullivan Show; hosted the game show Two for the money, guest hosted The Price is Right, and appeared as a guest on several game shows, and all the talk shows.  He suffered a heart attack & died Aug. 27 1980 at the age of 68.
On this day in 1915, announcer Dick Joy was born in Putnam, Connecticut.   Starting in local LA radio while a USC journalism student he became the youngest staff announcer in CBS radio history at age 21. On radio he worked on The Danny Kaye Show, The Sad Sack, Vox Pop, The Adventures of Sam Spade, Blue Ribbon Town, Dr. Kildare. Silver Theatre, New Old Gold Show, The Saint, and The Danny Thomas Show.  On TV his assignments included December Bride, Perry Mason, Have Gun – Will Travel, Daktari, Lost in Space, Gomer Pyle U.S.M.C., and Playhouse 90.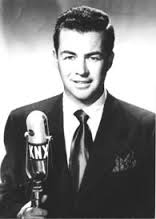 He died Oct. 31 1991 at age 75.
On this day in 1931, actor Martin Milner was born in Detroit.  He is best remembered for his performances in two TV series: Route 66, which aired on CBS from 1960 to 1964, and Adam-12, which aired on NBC from 1968 to 1975. He died of heart failure Sept. 6 2015 at age 83.
On this day in 1932, rockabilly singer Dorsey Burnette was born in Memphis.  His two big hits were Tall Oak Tree, & Hey Little One. The older brother of singer Johnny Burnette (who himself died 15 years earlier) suffered a massive coronary & died Aug 19, 1979 at the tender age of 46.
On this day in 1941, "The Helen Hayes Theater" on CBS radio, was called the first US casualty of World War II.   Lipton Tea dropped sponsorship of the program as it prepared for shortages in tea imports from India.
On this day in 1956,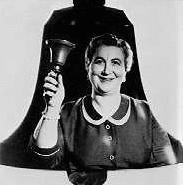 the final episode of "Ding Dong School" was seen on NBC-TV, after being a good influence on children for five years.  From Chicago, Miss Frances (Dr. Frances Horwich) rang the bell for one last time this day.
On this day in 1957, "At the Hop", by Danny and The Juniors, hit #1 on the music charts & stayed there for seven weeks. The title of the tune was originally "Do the Bop", but was changed at the suggestion of "America's Oldest Living Teenager" Dick Clark.
On this day in 1963, Hank Williams, Jr signed with the MGM label for a guaranteed $300,000 a year, and prepared for an appearance the next day on CBS TV's Ed Sullivan Show.
On this day in 1964, trumpeter Hugh Masekela was a guest on CBS-TV's game show "To Tell The Truth."

On this day in 1965, Elvis Presley, surrounded at Graceland by friends including Larry Geller, took LSD for the first time, as did his girlfriend Priscilla Beaulieu. After staring at the distorted faces of those around them both vowed not to experiment with the hallucinatory drug again.
On this day in 1968, the (double) album named "The Beatles" (called by most, "The White Album") was #1 in North America.  It was the Beatles' first album on their own Apple label and was #1 for nine weeks.
Also this day in 1968, the first major rock festival on the US East Coast, the Miami Pop Festival featured performances by Procul Harum, (pictured),

as well as Chuck Berry, The McCoys, Joni Mitchell, Fleetwood Mac, Marvin Gaye, The Turtles, The Box Tops, Steppenwolf, Three Dog Night, Canned Heat, Iron Butterfly andThe Grateful Dead.
Again, on this day in 1968, after playing Seattle the night before, Vanilla Fudge appeared at the Pacific Coliseum in Vancouver, supported by Led Zeppelin on their first North American tour.
Still in 1968, The Doors released their future Top 10 single "Touch Me."

On this day in 1969, the Mayor of Detroit proclaimed it "Temptations Day" in honor of the Motown group.
On this day in 1970, John Lennon released the single "Mother," a cry to the parents who abandoned him in childhood.
On this day in 1974, Helen Reddy went to No.1 on the Billboard singles chart with 'Angie Baby', the singers third No.1 song. The song had been rejected by Cher.
On this day in 1975, at a concert in Spokane a guy pointed a gun at rocker Ted Nugent, but was disarmed by security and audience members.
Also this day in 1975, the No. 1 Billboard Pop Hit was "Saturday Night" by the Bay City Rollers.

On this day in 1976, influential blues guitarist & singer Freddie King, the "25th best guitarist of all time" according to Rolling Stone Magazine, suffered a fatal heart attack & died at age 42. Among King's admirers is Eric Clapton, who recorded King's "Have You Ever Loved a Woman?" on his "Layla" album. King recorded more than 75 sides for the Federal label in the 1960's, including the instrumental hit "Hideaway." But his biggest success came early in the following decade. King began playing before white rock audiences who had been introduced to the blues by British bands such as Cream, John Mayall's Bluesbreakers and Chicken Shack.
On this day in 1978, Rolling Stone magazine voted 'Some Girls' by The Rolling Stones 'Album of the Year.'
On this day in 1980, Canadian Prime Minister Trudeau gave a year-end interview on CTV.


He said if Canada were to break up as a result of his constitutional proposals, it was 'not worth holding together.'
On this day in 1981, WEA Records (Warner-Elektra-Atlantic) raised the price of its 45 rpm records from $1.68 to $1.98. The company was the leader of the pack with other labels soon boosting their prices. Within a few years, the 45 rpm record was "boosted" right out of existence by the arrival of the CD.
On this day in 1983, the Beach Boys' Dennis Wilson drowned in Marina Del Ray, California while diving at the location where his boat "Harmony" was docked. Autopsy reports showed Wilson was legally drunk. He had been diving to bring up personal items that he had previously thrown overboard.
Also this day in 1983,   actor William Demarest, a crowd favorite as "Uncle Charlie" on the TV sitcom My Three Sons, suffered a fatal heart attack at age 91.
On this day in 1984, the daytime drama "The Edge of Night" concluded its more than 28 year run on TV, 19 years on CBS, followed by more than 9 on ABC.
On this day in 1988, Richmond BC's AM 650 CISL started its second day in its new format as "Vancouver's Oldies Station" playing rock n roll oldies from 1955-75.
On this day in 1990, actor Kiel Martin, who played Detective J. D. Larue in 90 episodes of TV's Hill St. Blues, lost his battle with lung cancer at age 46.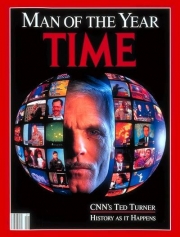 On this day in 1991, the man who created the Superstation & CNN, Ted Turner was named Time Magazine's Man of the Year.
On this day in 1993, one of Ed "Murrow's Boys" who was the CBS man in Berlin at the start of WWII, author William L Shirer died at age 89.
Also in 1993, Canadian country singer Shania Twain married record producer Mutt Lange. They divorced in 2010.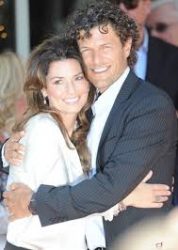 On this day in 1998, Atlanta Rhythm Section vocalist Ronnie Hammond was shot and slightly wounded in a scuffle with police in Macon, Georgia, after allegedly attempting to assault an officer, first with a hammer, then a broken guitar neck. Officers had been responding to a suicide attempt call concerning the singer, the second in the same month. Hammond later made a full recovery.
Also in 1998, the singer Usher sued the Tommy Hilfigger company for alleged infringement of publicity rights and false endorsement.

On this day in 1999, actor Clayton Moore, who played The Lone Ranger in movies, on TV & at mall openings, died at age 85 after a heart attack.
On this day in 2000, actress Shannen Doherty of TV's "Charmed" and "Beverly Hills 90210" was arrested for driving under the influence, after her truck was seen weaving on the Ventura freeway. Three months later she was sentenced to ten days in jail or twenty days of work-release duty, three years probation, and she was fined  $1,500.
On this day in 2002, at 8 am 96.9 JACK FM in Vancouver began its 2nd full day "Playing What We Want," featuring classic hits of the 70s to today.

On this day in 2003, an emotional interview with Michael Jackson was seen on CBS-TV's "60 Minutes."  Ed Bradley scored the first interview since the superstar was arrested on child molestation charges, and it was taped Christmas night.  Jackson told Bradley, and the viewers, "Before I would hurt a child, I would slit my wrists."
Also in 2003, 50 Cent's debut album, 'Get Rich Or Die Tryin' was named the biggest selling album in the US in 2003 with the album going platinum six times over. Outkast came second with 'Speakerboxxx.'
On this day in 2004, Jerry Orbach, who portrayed lead detective Lennie Briscoe on 274 episodes of TV's Law & Order, died from prostate cancer at age 69.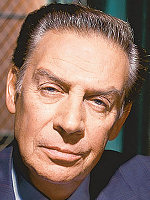 On this day in 2005, the body of singer-bassist Barry Cowsill of The Cowsills was found on a New Orleans wharf. He had been missing since Hurricane Katrina nearly four months earlier. Cowsill was 51.
Also this day in 2005, Linkin Park announced a new deal with Warner Music Group, giving them a reported $15 million advance and an estimated 20-percent royalty rate. Quite the turnaround from a few months earlier when Linkin' Park tried to get out of their Warner record deal claiming mismanagement.
On this day in 2006, Winnipeg's CKFE-FM at 1 pm switched from the Adult Album Alternative format it had been on for exactly a year, to become country music CHNK HANK-FM. That format failed as well, and in July 2010 the station became K-ROCK 100.7 playing 'World Class Rock" .. the oldies.

On this day in 2010, jazz pianist Billy Taylor, who for almost 30 years had appeared frequently on TV's "CBS Sunday Morning," suffered a fatal heart attack at age 89. He had continued to perform and educate despite a 2002 stroke that had affected his right hand.
On this day in 2011, after receiving Billboard's Top Tour of the Year honor, U2's 360 tour was announced as Pollstar.com's most profitable tour of 2011. The tour pulled in $230 million worldwide and sold over 2.4 million concert tickets.
Also this day in 2011, singer/actress/comedienne Kaye Stevens lost her battle with lung cancer at age 79.  Her TV appearances were mostly as herself, not in scripted roles, with 11 guest slots on the Ed Sullivan Show and 6 with Johnny Carson, as well as regular game show work on Match Game, Hollywood Squares, The Price is Right, the $25,000 Pyramid and Password.  For 5 years in the 1970's she had a featured running role on the NBC-TV soap, "Days of Our Lives."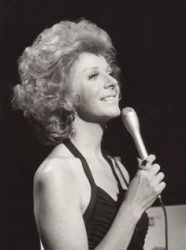 On this day in 2012, Chris Daughtry donated 100% of the proceeds from the sales of his song "Gone Too Soon" to the Newtown Connecticut School Shooting Victims Fund. "I feel so blessed that I can be a part of bringing some sort of relief to the families right now," said Daughtry.
On this day in 2013, Bruce Springsteen's album 'High Hopes' was mistakenly put on sale by Amazon, more than two weeks ahead of its release date. Although the online retailer quickly corrected the error, The Boss's 18th studio album was circulated via filesharing networks
On this day in 2014, singer/songwriter Frankie Randall died of lung cancer at age 76. He hosted TV's Dean Martin Summer Show, sang the theme song on the NBC adventure series Flipper, and beginning in 2008 worked as a deejay on syndicated radio's Music of Your Life.
On this day in 2015, 
 Ian "Lemmy" Kilmister, founding member and singer in the British heavy metal band Motörhead, died at the age of 70 just days after being diagnosed with prostate cancer.
Today's Birthdays:
Actress Nichelle Nichols (Star Trek, Heroes) is 84.
Actress Dame Maggie Smith (Downton Abbey, My House in Umbria, Talking Heads) is 82.
Saxophonist Charles Neville of the Neville Brothers is 78.
Singer-keyboardist Edgar Winter is 70.
Actor Randle Mell (24) is 65.
Actor Denzel Washington (St. Elsewhere) is 62.
TV host Gayle King (CBS This Morning) is 62.
Country singer Joe Diffie is 58.
Country drummer Mike McGuire of Shenandoah is 58.
Actor Phil Abrams (Parenthood, Kingdom) is 57.
Actress Terri Garber (As The World Turns, Dynasty) is 56.
Country singer-guitarist Marty Roe of Diamond Rio is 56.
Former TV host/news anchor Willow Bay (Bloomberg TV, CNN, Good Morning America Sunday) is 53.
Actor Malcolm Gets (Caroline in the City, As The World Turns) is 52.
Actress Elaine Hendrix (Joan of Arcadia) is 46.
Actor Shawn Harrison (Family Matters, Legion of Super Heroes) is 43.
TV host/comedian Seth Meyers (NBC-TV's Late Night, Sat.Night Live) is 43.
Actor Joe Manganiello (True Blood, One Tree Hill, American Heiress) is 40.
Actor Brendan Hines (Lie to Me) is 40.
Actress Vanessa Ferlito (CSI:NY, 24) is 39.
Singer John Legend is 38.
Toronto-born actress Bree Williamson (General Hospital, Haven, One Life to Live) is 37.
Dancer Anna Trebunskaya (Dancing with the Stars) is 36.
Actress Vanessa Ferlito (Graceland, CSI: NY) is 36.
Actress Sienna Miller (The Girl, Keen Eddie, Bedtime) is 35.
Actress Beau Garrett (Girlfriends' Guide to Divorce, Criminal Minds) is 34.
TV host/game show host Kevin Pereira (Attack of the Show!, Let's Ask America, Hack My Life) is 34.
Actress/pro wrestler Taryn Terrell (TNA Impact!, E.C.W.) is 31. 
Actor Thomas Dekker (Terminator: The Sarah Connor Chronicles, Heroes, Honey I shrunk the Kids) is 29.
Actor Adam Gregory (The Bold and the Beautiful, 90210) is 29.
Actress Hannah Tointon (Mr. Selfridge) is 29.
Actress Hannah Tointon (Penny Dreadful) is 29.
Alberta-born actor Andrew Jenkins (Stormworld) is 28. 
Actress Mackenzie Rosman (7th Heaven) is 27.
"American Idol" 7th-season (2008 ) runner-up David Archuleta is 26.
Actress Madison De La Garza (Desperate Housewives, Bad Teacher) is 15.
Chart Toppers – Dec. 28
1945
It Might as Well Be Spring – The Sammy Kaye Orchestra (vocal: Billy Williams)
White Christmas – Bing Crosby
It's Been a Long, Long Time – The Harry James Orchestra (vocal: Kitty Kallen)
Silver Dew on the Blue Grass Tonight – Bob Wills
1954
White Christmas – Bing Crosby
Mr. Sandman – The Chordettes
Count Your Blessings – Eddie Fisher
More and More – Webb Pierce
1963
Dominique – The Singing Nun
There! I've Said It Again – Bobby Vinton
Since I Fell for You – Lenny Welch
Love's Gonna Live Here – Buck Owens
1972
Me & Mrs. Jones – Billy Paul
You Ought to Be with Me – Al Green
Clair – Gilbert O'Sullivan
Got the All Overs for You (All Over Me) – Freddie Hart & The Heartbeats
1981
Physical – Olivia Newton-John
Waiting for a Girl Like You – Foreigner
Let's Groove – Earth, Wind & Fire
Love in the First Degree – Alabama
1990
Because I Love You (The Postman Song) – Stevie B
Justify My Love – Madonna
Impulsive – Wilson Phillips
I've Come to Expect It from You – George Strait
1999
I Knew I Loved You – Savage Garden
I Wanna Love You Forever – Jessica Simpson
Then The Morning Comes – Smash Mouth
Breathe – Faith Hill
2008
Live Your Life – T.I. featuring Rihanna
Womanizer – Britney Spears
Just Dance – Lady Gaga featuring Colby O'Donis
Roll with Me – Montgomery Gentry