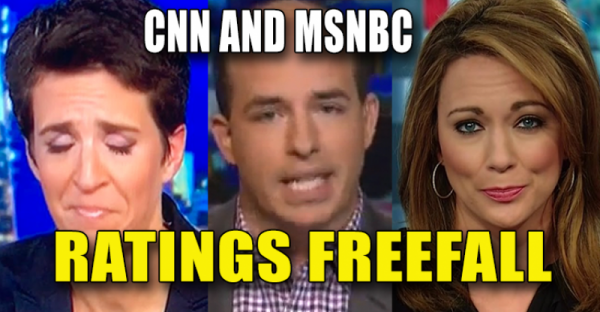 BREAKING : CNN and MSNBC in RATINGS FREEFALL – Fox Soundly Beating Both COMBINED
Published: December 7, 2016
It is very clear what is happening here. Trump supporters are permanently boycotting BOTH CNN and MSNBC in a punishing rebuke to their blatant Anti-Trump bias during the election.
Fox News is enjoying a sustained post-election ratings bounce, soundly beating its primary cable news competition.
Almost one month removed from the election, the channel is more than tripling CNN and MSNBC in total viewers in primetime, with Fox averaging 2.9 million viewers to CNN's 960,000 and MSNBC's 959,000, according to Nielsen Research.

Read More HERE
Watch the "FAKE NEWS" of CNN
Read More HERE