Originally Published November 20, 2016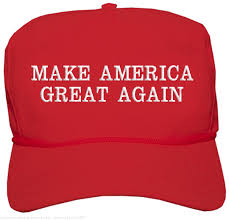 I'm not going to get into the weeds about the presidential election. But I do want to weigh in about marketing and promotion.
I read that Donald Trump spent more on those "Make America Great Again" red ball caps than he did on any other part of his campaign. I also know that in the fly-over states his lawn signs were also prolific.
I bring this up because I remember when radio stations promoted themselves prolifically as well.
Do you?
It's About Touching People Emotionally, Stupid
Roy H. Williams taught me long ago in writing persuasive radio commericials that if you win a person's heart, their mind and pocketbook will follow. People first are hooked by their emotions and then justify their actions logically.
Go Team Go HERE for more