Yell It Like It Is

In today's multi platform news world radio stations and television stations are watching their viewers and listeners following the trend of disappearing newspaper readers.
One has to wonder if GLOBAL TV and CKNW radio went too far last month.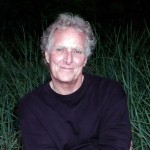 By David Chesney
Editor/Publisher

November 18, 2016
They're Still Calling It News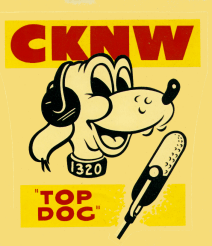 CRTC To Investigate CKNW radio for publicizing photos of dismembered body along roadside in Langley. The gruesome photos clearly showed body parts spread along the side of the road in the rural part of Langley. The RCMP believe the incident is tied directly to the latest outbreak of violence between rival crime groups.
On Tuesday November 1st, 2016, British Columbians watched in horror as news broke of a stabbing at Abbotsford Senior Secondary, a tragic event which claimed the life of 13-year-old student Letisha Reimer, and injuring another. As if that wasn't disturbing enough, video soon surfaced thereafter of the stabbing. While most media outlets refrained from sharing the video out of respect for the families and at the request of the Abbotsford Police, Global BC chose to blatantly disrespect those wishes by both airing the horrific video on their evening news in addition to publishing it on their website. Jill Krop, news Director for Global BC, spoke out to CKNW's Linda Steele and Drex on the station's decision to air the video, citing "public interest," "sensitivity" and "journalistic principles."
However, there is absolutely no way in my mind to justify the publication of that video, and by choosing to air the video Jill Krop and the rest of the staff at Global BC are re-victimizing those directly affected by Tuesday's incident. As such, we have created this petition calling for Jill Krop to immediately resign from Global BC. (click here to sign the petition)

Why doesn't it surprise me the news media has sunk to this level? The listening and viewing audiences of radio and televsion news outlets have gone the way of the newsprint industry. Simply put, they have TUNED OUT. For this very reason News Directors have chosen to sink to the lowest common denominator – shock. Back in the day when I worked in and alongside the Vancouver media cabal CKNW was the Top Dog, and deservedly so. There was not a day that I didn't drive by the courthouse in Vancouver and see at least two CKNW newscruisers and the same number of CKWX news cruisers inside the law courts keeping up to date on top of REAL – BREAKING NEWS. Those were the days. In my decade plus of promoting artists for CBS records here on the West Coast I was in and out of virtually every newspaper, radio and television outlet in the Lower Mainland. Every media outlet had a radio tuned to CKNW to keep on top of the news. After all CKNW had a legion of reporters on the streets. Nowadays they have a couple of news people and a host of interns hoping someone calls in with the news.
The last time I had a TV in the home (over 5 years ago) I actually saw CHRIS GAILUS on Global wrap up his newscast with a plea to their listeners "If you see any news call us, send us a video. Now to back up a bit this was not uncommon. CKNW proudly offered a cash bonus if you called in the best news tip to their newsroom, but remember this was only to augment their first class news operation. Not in place of news reporters. Old habits die hard. As the publisher of The White Rock Sun I subscribe to CKNW and WX1130 for their BREAKING NEWS alerts. This is how I actually saw the images of the body parts along the rural road in North Langley prior to common sense or negative listener response. I was shocked that the once mighty TOP DOG had sunk to publishing pictures taken from their EYE IN THE SKY traffic airplane reporter. There are no filters left on our media. In the day news directors were challenged with what stories would actually make it on to the evening newscast. But now with 24 hours news outlets the amount of content one needs to stay fresh is staggering. Now virtually anything goes to air with no research or background checks. We need it, and we need it now. The other aspect of today's news organizations is the disclaimer of "Such and such other news outlet is reporting……" That sound you hear is of long gone news directors spinning in their graves. No self respecting news organization in days gone by would ever credit another new source. NEVER! If you watch the 6 o'clock news on any given day I challenge you to time out when the actual news is over. My unscientific market research leads me to believe somewhere between 5 after and 10 after the hours the News is over. Then it is a quick shoulder roll into, the Health Show, Sports, Weather, on and on and on.
But no news.
D.Chesney
Publisher/Editor
Original Post on the White Rock Sun HERE