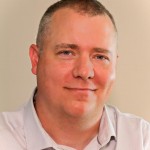 By Ryan Ghidoni
PSR Contributor


Monday October 17th, 2916
Audio Active Advertising – Episode 27: It takes more than "being creative" to keep your seat on the bus.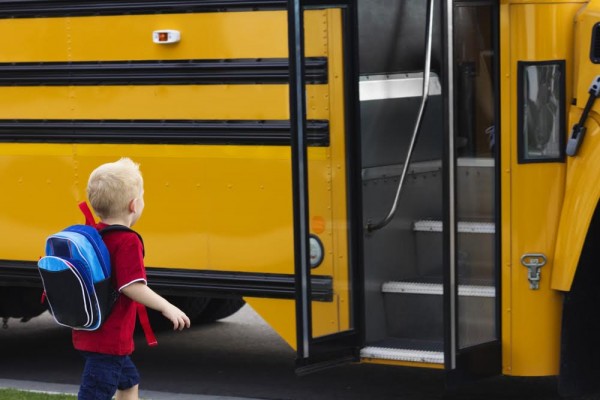 Creative departments are being asked to do more with less time and less people.
Standalone departments are being consolidated into multi market HUBs.
The workload between Sales, Creative and Traffic is shifting.
You CAN'T control the changes that are happening in the industry.
You CAN control the development of your own skill set so that you still have a "seat on the bus" when change comes to town.
The very best writers in radio today, the ones who will always have work, have one thing in common…they've all realized that it takes more than "being creative" to thrive at this job.
I call them "Triple Threats" because, on top of knowing how to create great ads, they also know how to work and communicate.
WORK, CREATE, and COMMUNICATE. Over the next couple of weeks, we'll take a closer look at what you need to bring to the table in these three key areas. Let's begin with…
HOW TO WORK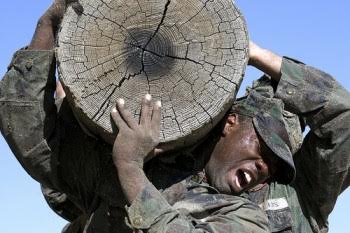 It all starts with a strong work ethic. The Houston Chronicle outlined the "5 Factors That Demonstrate a Strong Work Ethic" here:
http://smallbusiness.chron.com/5-factors-demonstrate-strong-work-ethic-15976.html
Here is how they apply to writing in radio:
Integrity: You build trust with people by consistently fulfilling your responsibilities and by meeting and exceeding expectations. A big part of this in radio is making good on all promises regarding deadlines and communication. Get it done by when you said you would. If you say you're going to follow up with someone, then do it.
Sense of Responsibility: Show up on time and ready to work. Time is a commodity in a creative department. You are responsible for spending work time maximizing the projects assigned to you or helping your coworkers. Don't bring your personal baggage to work and burn half your day making the rounds telling stories. "Story telling" is part of the job but there is a big difference between using a personal experience to make an ad more realistic, and performing the dramas of your life to anyone within ear shot. Share your life on lunch, on break, or after hours on Facebook where people can choose whether or not to ingest it.
Emphasis on Quality: Define your personal bar that you will never fall below and then always try to surpass it with every project. There are thousands of things you can blame a sub-par ad on. The client insisted on voicing, the sales rep gave no info, the producer messed it up. Triple Threat writers ALWAYS DELIVER regardless of the external factors. In fact, their best work usually comes when they have to overcome adversity or deal with less than ideal circumstances.
Discipline: Stay focused on the writing, instructing and communication tasks you need to complete and their timelines. Be committed to clearing your plate before the end of the day to buy time for the unforeseen and to work ahead.
Sense of Teamwork: Measure yourself by the amount of times you help a fellow writer, a sales rep or a producer elevate their game. If you work in an open area, be mindful of how your attitude and behaviour affects everyone in your shared space. Most importantly…actively consider the perspective of the departments you work closest with. The next time the workload permits it, try shadowing your favorite sales rep or producer for a day. Get an inside look at what challenges they have to work with before you start developing unhealthy assumptions about their contribution to the team.
Once you have a strong work ethic as your foundation, you need to build a structure of workload management.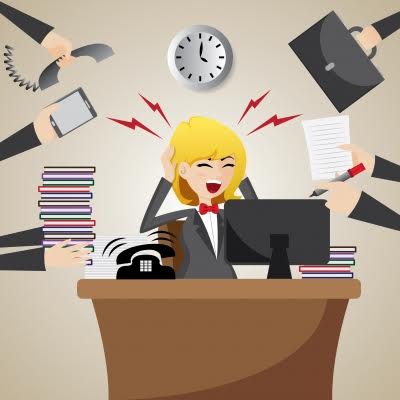 Here are some tips:
Leverage Technology: Don't just learn enough of the required software to "get by". Learn everything it can do and dig for anything you can leverage to make your job more efficient. Become an "early adapter" of improvements in any tech that could benefit the creative department.
Learn how and when to shift gears: There are right brain tasks and left brain tasks in radio writing. Every time you shift from right to left and left to right, it will slow you down. Realizing this leads us to the next tip…
Structure your plate: Organize your day into extended blocks of either right or left brain tasks. When you get tired of one, take a break by switching to the other. Constantly update your "time spent per project" based on the number of projects on your plate.
Track all projects: It doesn't matter if you use a paper list or your favorite software, you need to be on top of all your projects, what stage they are at, and when they need to be completed. You also have to identify any steps in the process where the possibility for human error is high and come up with a system of double checks to minimize mistakes. This occurs anytime you have to transfer data from one process to another. Examples: Transferring client info from info sheet to script or transferring instructing data to production order.
Want to be a "Triple Threat"? Start by becoming a writer that knows how to work. It's the first step to taking your career into your own hands during a tumultuous time in radio. Next week we'll look at "HOW TO COMMUNICATE". This becomes very easy when you realize that all the guidelines for writing an effective ad also apply to one-on-one communication and group presentations.
Ryan Ghidoni is an 18-year veteran of radio advertising and has worked with some of the most creative sales reps, writers, producers and voice talent in the business. Want a more efficient and creative Client Services Department? Email [email protected] today to find out more about the benefits of bringing in a Creative Consultant.