Wednesday September 21st, 2016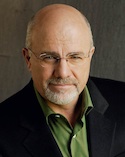 • The 2016 NAB/RAB Radio Show is underway in Nashville, with a full agenda of sessions and events for attendees that began this morning with the annual Pillsbury Broadcast Finance Conference and 2016 Leadership Breakfast. Can't be in Nashville for the Radio Show?
The NAB and RAB have announced that a number of "select sessions" will be streamed live and then archived online, including today's keynote from Dave Ramsey at 4:15 (ET). Watch it live, or access this session and nearly a dozen more from the next couple of days that will be posted on the Radio Show website HERE.
• Findings from more than a dozen Nielsen Global Survey reports from 2013-2016, which polled the attitudes of more than 30,000 online consumers in more than 60 countries, revealed that Millennials are a social, community-driven generation that values the voice of the individual. And many of their core values and characteristics are not like those of their Baby Boomer elders who have dominated culture and advertising for decades. Read more HERE.