With pre-season football well underway and some 57 million  Fantasy Footballfans currently drafting their teams, Nielsen-Scarborough recently examined just who is the Fantasy Sports podcast listener and what are some key opportunities for marketers who want to connect with this growing consumer segment. Nielsen-Scarborough reports 62% of Fantasy Sports podcast listeners are between 18-49 and have a household income close to $80,000 per year — that's about 8% higher than the average U.S. household.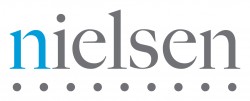 Among the marketing messages that Fantasy Sports podcast listeners are highly interested in are those about Travel, where they are 62% more likely than the average podcast listener to have taken 10 or more domestic airplane trips in the past year; Automotive, where they're 31% more likely than the average podcast listener to be planning a vehicle purchase; and Food and Beverage, where they are more likely to consume domestic, import and microbrew beers than the average podcast listener.
In an executive summary of the report Nielsen states, "Podcasts are becoming more influential among consumers and can influence consumer spending, Whether you're a travel company promoting winter getaways, a car dealership introducing the 2017 models, or a restaurant trying to bring in new guests during game day, podcasts can be a medium that delivers new and spend-ready audiences.
Read more details from the recent study HERE.