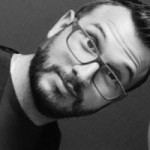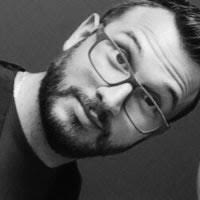 By Paul Kaye
PSR Contributor


Tuesday August 30th, 2016
Make Personalities Your One Thing
Radio's future can be guaranteed by one thing; Personalities!
The battle for success is going to be a battle fought around personality.  In fact it always has been.  The most successful radio brands have, for the most part, always out-performed their competitors because of who sat behind the mic. The brands with the larger than life, most well-known talent, rose to the top.  Personalities – and the quality of them – separated stations.  When you think about your fondest memories of radio, I would take a gamble and say, I bet you think of a specific personality, a show or a moment created by talent.  I bet you didn't think of a moment where you heard the most commercial free music or when you heard another ticket giveaway on the 10's.   Radio has always been at its very best when personalities are in the spotlight.  
The phrase 'content is king' has been always a mantra of radio for the last few years – probably longer actually – and yet very few connect the dots to content and talent.  There are people pounding their chests and reciting the phrase 'content is king' like it's some sort of war cry; and these are the very same people who go back to their radio stations and slash budgets, remove resources and abdicate for more voice-tracking.  Don't get me wrong, I'm a realist, I understand how business works and that sometimes those things are absolutely necessary for the survival of a business, but I am trying to draw your attention to the hypocrisy behind an industry that chants 'content is king' and then favours long music sweeps and text based contesting.  Content has to be created, we can't possibly believe that 'content is king' if we don't believe in the power of its creators.
The sad truth is we already have the answer for how we secure radio's future, we're just choosing to not act upon it.  The future buoyancy of our industry is directly correlated to the amount of unique content that we can create.  It's a content creation war that we're fighting these days. The answer isn't simply the need to be more digitally focused, but rather a need to create more compelling, unusual and unique content that audiences actually desire and actively seek.  The platforms we choose to distribute our content are secondary.  That's not to say they aren't important because they are – and will become increasingly more so; we absolutely should be consumable on whatever platform and in whatever format the audience wishes to receive it in.  However, we have to have something meaningful to serve up on those platforms in the first place.  I love the phrase 'Content is king, distribution is queen'.  It serves to remind us that content and distribution are in a beautifully intertwined relationship; they are really a package deal.  However, content still reigns.  It's at the top of the regal family tree.  Look over there, its content sat proudly upon its throne.  Everything starts with content.  Distribution is undeniably important but first we need the inimitable content.  And, who creates that content?  You got it, personalities.
For radio to survive the technological tidal-wave that makes content consumption easier than ever we need to focus.  We have to figure out what's most important and then give it our undivided attention.  Gary Keller in his book, The One Thing, asks "What's the one thing you can do such that by doing it everything else will be easier or unnecessary?"  Anyone who has sat through a radio research study or attended a focus group will quickly confirm that personalities are our one thing.  Audiences are pulled toward those special individuals that can create something that is worthy of their attention.  Audience's build a bond with personalities that lead to love and loyalty.  Personalities are how we take passive audiences and unite them as passionate fans. Having personalities on your brand that can create interesting and distinctive content make everything else easier.  
Again, radio already knows this.  That's why personalities that command an audience are offered more money and more security than a music director.  The return is bigger when you invest in personalities.  Disclaimer:  I am not trying to belittle the work that MD's do, their contribution is essential, and I am often in awe of those that I partner with.  The skills they bring to a radio station do make a tangible difference.  The best ones seem to walk the magical line where art meets science, like a gymnast walking along a tiny beam.   My point however is that we already know where we should be making the biggest investment, because we already do it to some extent.  We just don't do it enough and in some cases we're in danger of doing it less.
It's different today. It's harder in some respects.  We're not just looking for personalities that can sit behind a microphone for a few hours a day, before mysteriously disappearing into the darkness until the same time tomorrow.  We're looking for personalities capable of creating unique content on all the available platforms and who can do it continuously.  We're looking for people that are interesting and entertaining 24/7.  Personalities capable of making us roar with laughter in the car on the way to work, then smile as we read a tweet while waiting for a meeting to begin and who keep our attention as we watch the 2 minute video they created as we sit on the couch in the evening.  Personalities need to create content that can live on multiple platforms. That's a fact. They have to work harder than they used to.  That's not because of budget cuts but the evolution of our audience's expectations.  Yes it's hard.  No one disputes that.  But it's what is required today.  
To be successful in the future we need more personalities.  We need to put talent back in the spotlight.  Make sure they are centre stage.  We need people who can create.  Not just regurgitate the same pop culture stories over and over, or copy and paste a blog link.  We need personalities who are intriguing, inspiring and intentionally entertaining to conjure up content that can live on all platforms.  That's how we navigate the future of our industry; start by increasing our focus on personalities.  Make talent our one thing.  Then we – as an industry – need to build the right eco-system to support them in that mission; we must build a team of people tasked with ensuring the content is executed as imagined and maximized for all platforms. But it starts with the creators.
Our future is personalities.  Our future belongs to those who are capable of conceiving an idea, communicating the idea and commanding our attention as we consume it.  Our successful past was because of personalities, our future success will also be because of personalities.
See what happens when you make personalities your one thing.  I don't see a downside.
About Paul Kaye
Originally from England, Paul spent nearly a decade programming radio stations in the UK before moving to Canada in 2012.  While working for Newcap Radio, Paul programmed Classic Hits, Hot-AC and CHR formats in Vancouver & Calgary. Paul was also Newcap's National Talent Development Director, tasked with improving performance across all content teams, overseeing syndication and leading talent acquisition. In 2016, he joined Rogers Media, as National Talent Coach and National Format Director (CHR).  Paul was somehow named International PD of the year in 2016 (vote re-count pending) and is a certified coach.  Paul lives in Toronto and can be reached at [email protected]
Other Puget Sound Radio articles by Paul Kaye HERE
Paul's LinkedIn