Jian Ghomeshi's replacement steps down, will pursue "new creative opportunities" with CBC.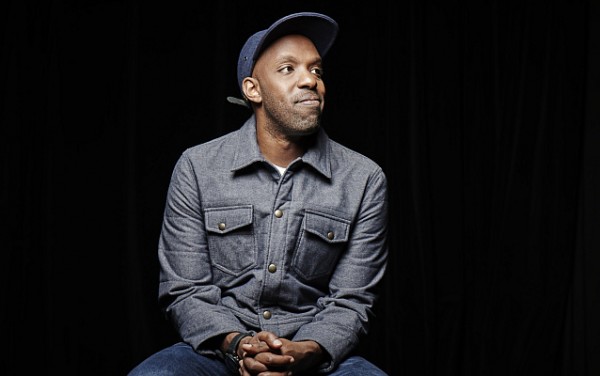 Shad was named the new host of CBC Radio's "Q" in 2015. (Darren Calabrese / THE CANADIAN PRESS FILE PHOTO)
.
By Robin Levinson King, Toronto Star Staff Reporter                                                                                                                                               
Aug. 15, 2016.
.
Shadrach Kabango a.k.a. Shad, is stepping down as host of the CBC Radio show Q, the broadcaster announced Monday.
His last day as host will be today, (Tuesday), CBC said in a statement that also named his replacement as Tom Power.
Kabango will be pursuing "new creative opportunities" with the CBC said Susan Marjetti, executive director of CBC Radio English Services.
"We are refocusing and reinvesting in Q to ensure it continues to evolve and deliver what our audience wants from CBC Radio's flagship music, arts and cultural program," Marjetti said.
"Tom is a great fit for Q. We look forward to exploring a new show with Shad that plays to his strengths and passion for music. Shad remains part of our CBC family."
Kabango was hired as the permanent host of Q in April 2015 following a search to replace the show's previous host, Jian Ghomeshi. But critics thought his delivery and interview-skills were lukewarm, and the show's ratings were lackluster.
"Well, my time at q has come to a close," said Kabango in a statement. "It's been an honour and a JOY to serve in this role! . . . My relationship with the CBC remains strong. We're discussing the possibility of developing a new show together."
Kabango says he will also be returning to music. Before joining Q, he was a rapper most famous for beating out Drake to win Rap Recording of the Year at the Junos in 2011 for his album TSOL.
Power, a musician and Polaris Prize juror, has hosted Deep Roots and Radio 2 Morning on CBC Radio 2 since 2008.
Power was one of many rotating guest hosts on Q last winter before Kabango was hired to permanently replace Ghomeshi.
READ MORE  HERE  AT THE TORONTO STAR ENTERTAINMENT SECTION