Thursday August 11, 2016
That's the suggestion to radio broadcasters from Paragon Media Strategies founder Mike Henry, as he adds his voice to a chorus of radio researchers calling for changes in how radio listening is measured in the U.S.
"I applaud fellow radio researchers Mark Ramsey and Richard Harker calling for an end to radio's unbalanced and dysfunctional relationship with Nielsen ratings," writes Henry (left) via his company's blog.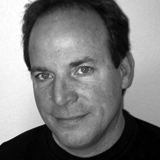 "I've been making the same suggestion for many years. Unfortunately, only the major radio groups can do anything about it, and so far, they have chosen not to do so. You would think they would be bothered by inadequate sample sizes, roller coaster ratings, and a Nielsen stock price that is higher than their own!"
Henry suggests that if U.S. radio wants to find a better way to measure its success, the industry need look no further than to our broadcast friends north of the border. "Canada's Numeris is a non-profit entity that uses the same PPM methodology, but they have adequate sample sizes and greater ratings stability," he notes, "Why can't American radio groups follow that model?"
Read more of what Mike has to say HERE.