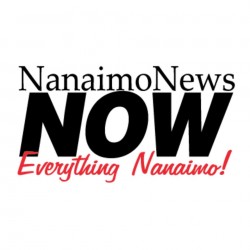 FOR IMMEDIATE RELEASE
Nanaimo news and information has a new home online
Nanaimo, BC – July 27, 2016  Nanaimo has a new source for hyper local news and information: NanaimoNewsNOW.com. NanaimoNewsNOW.com produces the most daily, Nanaimo-focused, up-to the minute, reliable news content, 7 days a week.
The NanaimoNewsNOW.com team is passionate about reporting the news that matters. From breaking stories, to traffic updates, community events, sports, weather, classifieds and more – you won't find a more complete Nanaimo news source. And with more than 40 years of combined news experience the team has a proven record of reliable reporting.
"As Nanaimoites we wanted an online news source that was fast, but also trustworthy. It didn't exist- so we created it,"  said Rob Bye, General Manager of NanaimoNewsNow.com "The news is constantly updated. Our newsroom is focused on breaking news coverage and in-depth reporting."
NanaimoNewsNOW.com also features regional and international news, community event information, free classifieds, auto and real estate listings and public announcements. It is mobile and tablet compatible so you can read your news easily on your preferred device.
NanaimoNewsNOW.com was created by the Jim Pattison Broadcast Group, the team behind Nanaimo's most listened to radio stations 102.3 The Wave and 106.9 The Wolf. At a time when other media are reducing service and staffing levels, the Jim Pattison Broadcast Group is investing in providing Nanaimo with a new source of high-quality, trustworthy, local news.
The NanaimoNewsNOW team includes Rob Bye – General Manager; Katie O'Connor – Sales Manager, Content Editor Holly Tribble and news team- Daryl Major, Ian Holmes, Dominic Abassi, Dan Marshall and Kyle Ireland.
For more information contact:
Rob Bye
General Manager
250-758-1131