August 3rd, 2016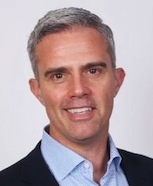 In recent weeks, a labor dispute that's been brewing for months inside Cumulus Media Sports/Talker KNBR/San Francisco bas spilled into the streets and all the way to the steps of City Hall. A number of station staffers have participated in public demonstrations calling for Cumulus to pay "a livable wage," even as SAG/AFTRA — the union representing KNBR employees — reported yesterday (8/2) that the San Francisco Board of Supervisors has "unanimously passed a resolution calling on Cumulus Media to reach a fair contract with the broadcast professionals at KNBR, many of whom are being paid minimum wage." The resolution also called on hometown sports teams, the San Francisco Giants and the Golden State Warriors, to put pressure on Cumulus management to resolve the wage dispute. In response to the union charges, Cumulus Media/San FranciscoVP/Market Manager Justin Wittmayer released the following statement:
Recently, it has come to our attention that our KNBR SAG-AFTRA employees have been holding press conferences expressing their concern that KNBR is either not agreeing to wage increases, or is offering only very small increases, in the context of its union contract negotiations. While KNBR normally would not comment on these negotiations, it is important that our San Francisco business partners, clients, city officials and employees understand that such statements are completely false.
In fact, during the last negotiation session, which included the assistance of a federal mediator, the company offered wage increases ranging from 3% to 16.3% depending on the pay and the position held by KNBR union members, which by any means are significant. The company has also offered other concessions, including paid vacation for KNBR's part-time employees, which is a benefit largely unavailable to part-time employees. Unfortunately, the union has responded with wildly unreasonable demands, including, without limitation: demands for immediate wage increases as high as 145%, total increases of nearly 153% and time off proposals that are completely unworkable.
We greatly value all of our KNBR employees and are committed to reaching a fair agreement. We will continue to strive to reward the efforts of our KNBR employees, and look forward to receiving the next offer from SAG-AFTRA, for which we have been waiting since February, 2016.
Cumulus Media owns and operates a half dozen San Francisco radio stations, including Sports/Talkers KNBRand KTCK; News/Talk KGO and conservative Talk KSFO; and FM rock and alternative stations KSAN and KFOG.