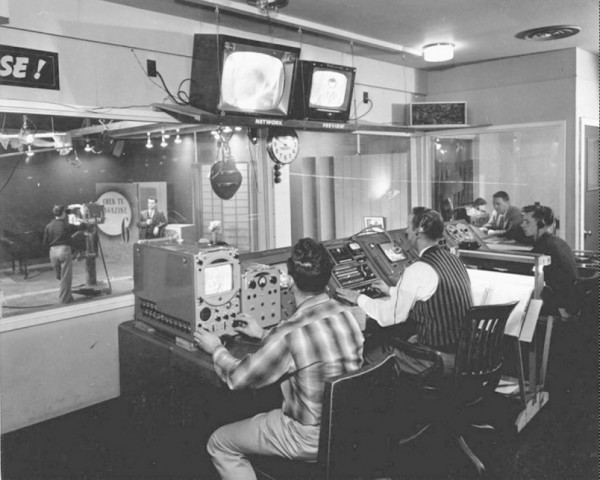 By Diane Dakers

Monday July 25, 2016
Victoria's CHEK-TV has long been a trailblazer in the television industry, setting records as the first independently owned TV station in B.C., the first station in Canada to introduce colour telecasting, and — as of 2009 — the first employee-owned TV station in North America. In the excerpt below, Victoria writer Diane Dakers captures the excitement of CHEK's first years and profiles some of its early programs and personalities.
'At 11:25 Thursday night, the great moment came. Engineers flipped the switch and the Channel 6 test pattern was witnessed by Victorians who had sat up late to witness the historic event. After years of planning, disappointments and reverses, CHEK-TV was on the air." — Daily Colonist, Nov. 30, 1956
In 1950, Victoria radio broadcaster David Armstrong launched CKDA-AM radio (with the "DA" in the call letters standing for David Armstrong). Four years later, he was awarded British Columbia's first FM radio licence. In 1956, he made history again, when he was awarded British Columbia's first independent television licence.
On March 29, 1956, the Victoria Daily Times announced: "Armstrong Gets City TV Station: CKDA Gets Licence for Channel 6." The article reported that the 36-year-old had won the licence over another applicant, International Television Corp. Ltd., a New Westminster company owned by Armstrong's mentor (and CKNW radio founder), Wi
– For the Rest of the Story, Read more HERE