ON THIS DAY in 1899
the actor known as Chief Dan George was born in North Vancouver.


He had no contact with show biz until, late in life, he was cast as Old Antoine on CBC-TV's drama series Cariboo Country (1961). He had big screen success in George Ryga's Ecstacy of Rita Joe (1967), in Arthur Penn's Little Big Man (1970) for which he won an Oscar, in Harry & Tonto (1974) and The Outlaw Josey Wales (1976).  He also played Old Sioux in the TV miniseries Centennial (1978 ).  He died Sept. 23 1981, in Vancouver, at age 82.
In 1908, trumpeter Charles 'Cootie' Williams was born in Mobile Alabama.  He was a key member of the Duke Ellington Orch. (1929-40) then joined Benny Goodman, before forming his own band in 1942.  In 1948 he scaled down to a sextet & began to focus on rhythm & blues, then eventually returning to jazz.  He rejoined the Ellington band (1962-75) until his retirement due to health problems.  He died Sep 15, 1985 at age 77.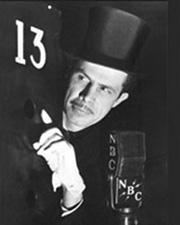 In 1911, actor Raymond Edward Johnson was born in Kenosha Wisconsin.  He began his radio career working with the great Arch Oboler in Chicago, then moved to New York,  where Himan Brown hired him to be the chilling host/narrator of Inner Sanctum Mysteries, his most famous role. From its first broadcast in January 1941 until he joined the army in the summer of 1945, Johnson sinisterly introduced himself each week as "Your host, Raymond."   He also became a staple on many soap operas, playing romantic leads on Big Sister,  The Guiding Light, Brave Tomorrow and Valiant Lady. A victim of multiple sclerosis beginning in his 40's Johnson died Aug. 15 2001 at age 90.
In 1914, actor Frank Silvera was born in Kingston Jamaica.  He had a regular role on TV's The High Chapparal, and took on black guest parts on series like Gunsmoke, I Spy, Marcus Welby, Riverboat, The Untouchables & The Flying Nun. He died in an accidental electrocution June 11 1970, six weeks short of his 56th birthday.

In 1916, big band singer Bob Eberly was born in Mechanicsville New York.  He first caught the public ear & eye by winning the "Allen Amateur Hour" on Fred Allen's radio show. He spent much of his career with Jimmy Dorsey"s Orchestra, while his brother Ray Eberle sang with Glenn Miller.  Bob's hits include Green Eyes, Tangerine & Amapola with Helen O'Connell, and The Breeze and I.  He recorded Besame Mucho with Kitty Kallen & was featured in the early 50's on TV's Top Tunes.  He died after a heart attack Nov 17, 1981 at age 65.
In 1917, composer-arranger-conductor Robert Farnon was born Robert Farnum in Toronto. He was a founding member of CBC Radio's Happy Gang, moved to England during WW II, and in the late 1940's began recording for British Decca. Farnon also became the arranger for Vera Lynn. He composed more than a dozen film scores, including the 1962 Bob Hope/Bing Crosby movie, "The Road to Hong Kong," and is generally acknowledged to have influenced many European and North American composers of film music. He was awarded the Order of Canada in 1998.
In 1933, the first broadcast of "The Romance of Helen Trent" was heard on midwest regional radio before becoming a CBS network staple three months later. The melodramatic soap continued on the air for 7,222 episodes and 27 years. Amazingly, Helen stayed at 35 years of age throughout the entire series!  Helen Trent was played by just two actresses over the years …Virginia Clark (for 11 years) and Julie Stevens (for 16 years).

Also in 1933, during his fourth Fireside Chat, U.S. President Franklin D. Roosevelt showed why the homey, warm, comfortable discussion was, indeed, a fireside chat. The President stopped the discussion on the air (remember folks, this was radio) and asked for a glass of water, which he then sipped. Newsman Robert Trout is credited with coming up with the name, Fireside Chat, because of real moments like this.
In 1938, clarinet virtuoso and big band leader Artie Shaw recorded his now-classic, 'Begin the Beguine,' for Bluebird Records in New York City.  Later in the year the Cole Porter composition topped the pop charts for six weeks.
In 1939, Canadian rock musician and record producer Claire Lawrence was born in Elk Point, Alberta. While attending the University of B-C in 1964, Lawrence co-founded the Classics, a rock band which became the Collectors in 1966 and after 1970, Chilliwack. Lawrence stayed with Chilliwack until 1972, then produced records by Valdy and Susan Jacks, among others. In 1976, Lawrence formed the Hometown Band to accompany Valdy on tours of the U-S and Canada. The Hometown Band, which won a Juno Award as best new group in 1977, continued to tour on its own until 1979.
In 1943, the program Foreign Assignment, was first heard on Mutual radio. The title role of Brian Berry was played by Jay Jostyn, who also headlined another popular radio drama, Mr. District Attorney.

In 1945, the No. 1 Billboard Pop Hit was "On the Atchison, Topeka and Santa Fe," by Johnny Mercer.
In 1954, "Three Coins in the Fountain" by the Four Aces topped the charts and stayed there for just the one week.
In 1956, after a decade together as North America's most popular comedy team, Dean Martin and Jerry Lewis called it quits. They did their last show at the Copacabana nightclub in New York City. The duo ended their relationship exactly 10 years after they had started it.
Also in 1956, the No. 1 Billboard Pop Hit was "I Want You, I Need You, I Love You," by Elvis Presley.
In 1961, NBC correspondent Edwin Newman became news anchor of the Today Show.

In 1962, comedian Victor Moore, who got a lot of mileage on film & in radio as 'the Lothario of the lumbago set,' suffered a fatal heart attack at age 86.
In 1963, Roy Orbison was guest host and performed "Falling" on "American Bandstand."
Also in 1963, Ray Charles recorded his future Top Ten hit "Busted."
In 1964, the Rolling Stones had to run for safety after the audience at a concert in Blackpool, England mobbed the stage.
In 1965, the Beach Boys' "California Girls" was released.
In 1967, all four Beatles and their manager Brian Epstein signed a petition printed in The Times newspaper calling for the legalization of marijuana.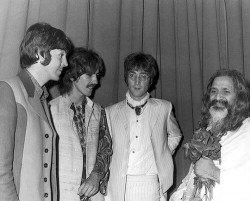 Also in 1967, The Beatles met Maharishi Mahesh Yogi when they went to the Hilton Hotel in London to hear his lecture on Transcendental Meditation. The Maharishi invited them to travel with him to North Wales to attend more lectures, which they did.
Still in 1967, the Jefferson Airplane "Surrealistic Pillow" album was certified Gold.
In 1968, The Beatles added overdubs to "Sexy Sadie," a number they completed four weeks later.
Also in 1968, Frank Sinatra was in New York to record 'Cycles' for Reprise Records. It would later peak at #23 on the Billboard Top 100.
in 1969, The Beatles began recording "Sun King" (which they finished the following day), and "Mean Mr. Mustard" which they completed July 29.

In 1971, having shortened their name from Paul Revere & The Raiders to simply The Raiders, they scored their only chart-topping hit with "Indian Reservation."
In 1972, the 23 year old drummer with Edgar Winter's White Trash, Bobby Ramirez was kicked to death in a Chicago bar fight after patrons complained about the length of his hair. His fatal head injuries resulted from being kicked with steel-tipped shoes.
Also in 1972, the sale of three BC radio stations won CRTC approval, CJAT AM/FM Trail to CKEK Cranbrook, Port Alberni's CJAV AM to Maurice Inwards and Bill Gibson, and CKAY AM Duncan to Ernie Mykyte.

In 1975, 35-year old actress Barbara Colby, who was just three episodes into a TV role as the star's boss on the sitcom "Phyllis", was killed in an apparent drive-by shooting, a crime that's never been solved.  The TV movie she had just completed, A Brand New Life, was aired posthumously the following year.
In 1976, Elton John had his first hit in Britain, "Don't Go Breaking My Heart" with Kiki Dee.
Also in 1976, "Kiss and Say Goodbye" by the Manhattans topped the charts and stayed there for 2 weeks.

Also in 1976, Hall & Oates' "She's Gone" was re-released, after failing to crack the Top 40 in 1974. This time it rose to #7 on the charts.
In 1977, the No. 1 Billboard Pop Hit was "I Just Want to Be Your Everything," by Andy Gibb. The song was written by Andy's brother, Barry.
In 1978, western singer Foy Willing died at age 63. He had a popular band in the 1940s, The Riders of the Purple Sage. Willing scored three Top-10 country hits — "Texas Blues" in 1944 and" Detour" and "Have I Told You Lately (That I Love You)," both from 1946.
In 1980, actor Peter Sellers, a founding member of BBC radio's Goon Show, died after a heart attack at age 54.
In 1982, "Eye of the Tiger" by Survivor topped the charts and stayed there for 6 weeks.

In 1984, Canadian federal party leaders Ed Broadbent, Brian Mulroney & John Turner met in the first-ever French-language television debate.
Also in 1984, scores of people among a crowd of 18-thousand collapsed from heat exhaustion during a concert by Huey Lewis and the News and Juice Newton at the North Dakota State Fair.
In 1985, a section of Detroit's Washington Boulevard was named "Aretha Franklin's Freeway Of Love," inspired by her comeback song of that name.
In 1988, the No. 1 Billboard Pop Hit was "Roll with It," by Steve Winwood.
In 1990, a wrongful death trial involving Judas Priest opened in Reno. Parents had charged in a lawsuit that the band's "Stained Class" album contained subliminal messages that drove two teen-agers to attempt suicide. The judge cleared the group.
Also in 1990, Pantera released "Cowboys From Hell." It was their first major label release.

In 1993, reggae group UB40 scored its second No. 1 single, a cover of Elvis Presley's "Can't Help Falling in Love" from the film "Sliver." It marked the first time that someone had covered one of Presley's top 10 hits and bettered the peak position of the original song. Presley took the song to No. 2, but couldn't get past Joey Dee & the Starliters' "Peppermint Twist – Part 1."
Also in 1993, U2 started a two-week run at No.1 on the Billboard album chart with 'Zooropa,' the Irish bands fourth US No.1.
In 1995, Public Enemy postponed its televised farewell concert in Great Britain after rap group member Flava Flav broke his arms in a scooter accident.

Also in 1995, a three-night celebration at Carnegie Hall saluting Frank Sinatra's 80th birthday kicked off. Linda Ronstadt, Vic Damone, Michael Feinstein, Joe Williams and Margaret Whiting were among those to pay homage to Ol' Blue Eyes, who was obviously in frail health. However Sinatra managed to hang around for another three years.
In 1996, actress Virginia Christine, probably best remembered as Mrs. Olson in Folger's coffee commercials, died of heart failure at age 76.
In 1998, country singer Tanya Tucker filed a $300,000 lawsuit against Capitol Records Nashville, contending that the label had willfully neglected her career.
Also in 1998, the "Gift To The Nation" concert, a combination of two separate events in Johannesburg, and Durban, South Africa, began. The concerts were to celebrate President Nelson Mandela's 80th birthday. Artists included Stevie Wonder, LL Cool J, Dru Hill, Skunk Anansie, Salif Keita, Ismael Lo, Najee, Chaka Khan, Kenny Lattimore, James Ingram, Shankar, Just Jinger, Springbok Nude Girls and Lucky Dube.
Still in 1998, Toad the Wet Sprocket broke up.

Again in 1998 it was announced that Aerosmith would postpone the first 13 dates of its 50-date U.S. tour following a freak gas station fire that left drummer Joey Krammer with second-degree burns. This was the second setback to the Aerosmith tour; 18 earlier dates had to be postponed following Steven Tyler's knee injury and surgery the preceding April.
In 1999, "Wild Wild West" by Will Smith topped the charts ..but just for the one week.
Also in 1999, Phil Collins married his former interpreter, Orianne Cevey, in Lausanne, Switzerland. The Swiss-born bride was Collins' third wife. The union produced two children before they divorced in 2008.
In 2000, Motown legend Smokey Robinson joined the ranks of music stars-turned-radio stars when he donned his own on-air persona on Los Angeles station KCMG (Mega 92.3) with the evening show "Intimate With Smokey Robinson."
Also in 2000, *NSYNC had the number one song on the Billboard pop singles chart with 'It's Gonna Be Me'.
In 2001, Quebec singer-songwriter Georges Dor died of lung cancer at age 70. Dor fought to improve the quality of the French language used popularly in Quebec. His best known song was "La Manic."

In 2003, we learned for the first time that after the upcoming (& final) season of NBC's "Friends," Matt LeBlanc would star in a spinoff show entitled "Joey."  It lasted just one season.
Also in 2003, Ozzy Osbourne's long-standing tour manager, Bobby Thompson, was found dead in his Detroit hotel room. Thompson had been battling throat cancer.
In 2007, Beyonce tripped and fell down twelve steps while performing "Ring the Alarm" on tour in Orlando, Florida. Video from the concert posted at YouTube captured her stepping on her trench coat and then tumbling head-first down the stairs at the Amway Arena.
Also in 2007, blues songstress Etta James (At Last) was hospitalized in Los Angeles for complications from her recent abdominal surgery.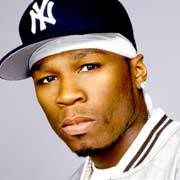 In 2008, rapper 50 Cent was suing Taco Bell claiming the fast food chain used his name and image without permission in an advertising campaign. New York court papers say the ad features the star being encouraged to change his name to 79 Cent, 89 Cent or 99 Cent. The rapper accused the chain of 'diluting the value of his good name'.
In 2010, at a London auction a doodle drawn by the late John Lennon raised nearly $56,000 (£37,250). The caricature was scribbled during the '69 Montreal 'Bed-In' demonstrations with his wife Yoko Ono in protest against the Vietnam War.
In 2011, Broadway actress & Tony nominee Tresa Hughes, who had a feature role in the NBC-TV soap 'Another World' for four years in the late 1970's, died at age 81.
Also in 2011, actor G. D. Spradlin, who had supporting roles for more than 30 years in TV movies and mini-series, died of natural causes at age 90.  He had been active well into his late 70's.
Still in 2011, Dan Peek, the lead singer, guitarist, and keyboardist for 'America,' died in his sleep at his home in Farmington, Missouri at age 60.

In 2012, actor Chad Everett, who starred in CBS-TV's "Medical Center" in the 1970's, lost his battle with lung cancer at age 75.
Also in 2012, comedic actor Sherman Hemsley, the star of the CBS sitcom "The Jeffersons" (1975-85), who had recurring roles in "All In The Family" and "Amen," died of a cancerous mass on a lung, at age 74.
Still in 2012, singer Larry Hoppen, a co-founder and multi-instrumentalist with the band Orleans, who also worked with Jackson Browne, Bonnie Raitt, Lulu and Blues Traveler, died of undisclosed causes at age 61.
In 2013,
 sexologist Virginia E. Johnson, (pictured, right) the junior member of the Masters and Johnson sexuality research team whose work in the mid-20th century is dramatized  on the cable-TV series 'Masters of Sex,' died at age 88.
Also in 2013, Rush's show in Calgary was cancelled due to heavy flooding and damage, and was moved to nearby Red Deer. The concert became a benefit for the Alberta Flood Relief.
In 2015, Peg Lynch, the creator/writer and co-star of both radio & TV versions of 'Ethel & Albert,' and the follow-up 'Couple Next Door,' died at the age of 98.  She was often referred to as 'The Lady who Invented Sitcom,' who wrote during her career an estimated 11,000 scripts.
Today's Birthdays:
Actor John Aniston (Days of Our Lives) is 83.
Comedian Ruth Buzzi (Laugh In, Cro, Sesame Street) is 80.
Actor Mark Goddard (Lost In Space) is 80.
Canadian musician/producer Claire Lawrence (Chilliwack/Hometown Band) is 77.
Actor Dan Hedaya (Cheers, The Tortellis) is 76.
Actor Chris Sarandon (Judging Amy, ER, Felicity) is 74.
Comedian (Leo) Gallagher is 70.
Actor Robert Hays (Angie, Starman, Iron Man) is 69.
Dawson Creek-born drummer Kim Berly of The Stampeders is 68.
Actor Michael Richards (Seinfeld, Kirstie, Fridays) is 67.
Actress Lynda Carter (Wonder Woman, Partners in Crime) is 65.
Country singer Pam Tillis is 59.
Miss USA/Universe 1980/actress Shawn Weatherly (Baywatch, JJ Starbuck) is 57.
Actor Kadeem Hardison (A Different World, Livin' Large) is 51.
Actor Paul Ben-Victor (In Plain Sight, The Wire) is 51.
Actress Julie Graham (The Bletchley Circle) is 51.
Actress-singer Kristin Chenoweth (West Wing, Pushing Daisies, Glee) is 48.
Actress Laura Leighton (Pretty Little Liars, Melrose Place) is 48.
Actor John P. Navin Jr. (Jennifer Slept Here) is 48.
Actress-singer Jennifer Lopez (Shades of Blue, American Idol, In Living Color, Second Chances) is 47.
Toronto-born basketball player-turned-actor Rick Fox (Hit the Floor, Mr. Box Office, Oz, Dirt) is 47.
Actress Jamie Denbo (Secret Life of Tim, Weeds) is 43.
Actor Eric Szmanda (CSI:Crime Scene Investigation) is 41.
Actor Christian Keyes (Saints and Sinners, Let's Stay Together) is 41.
Actress Laura Fraser (Black Box, Breaking Bad) is 40.
Actor Danny Dyer (EastEnders) is 39.
Actress Rose Byrne (Damages) is 37.
Country singer Jerrod Niemann is 37.
Actress Summer Glau (Arrow, The Cape, Terminator: The Sarah Connor Chronicles) is 35.
Actress Elisabeth Moss (Mad Men, Top of the Lake, West Wing) is 34.
Winnipeg-born actress Anna Paquin (True Blood) is 34.
Blind Paralympics swimmer/flagbearer/radio enthusiast/PSR contributor Donovan Tildesley is 32. 
Ontario-born actress Megan Park (The Secret Life of the American Teenager, The Neighbours) is 30.
Actress Mara Wilson (Melrose Place, Balloon Farm) is 29.
Actress Daveigh Chase (Big Love, Lilo & Stitch: The Series) is 26.
Actor Jimmy Bellinger (Liv and Maddie) is 26.
Actor Lucas Adams (Liv and Maddie) is 23.
Canadian-born actress Emily Bett Rickards (Arrow) is 25.
Aussie TV personality Bindi Irwin (Bindi: The Jungle Girl, Crocodile Hunter) is 18.
 Actor/voicist Logan Grove (The Amazing World of Gumball) is 18.
.
Chart Toppers – July 24th
1950
Bewitched – The Bill Snyder Orchestra
Mona Lisa – Nat King Cole
I Wanna Be Loved – The Andrews Sisters
I'm Movin' On – Hank Snow
1959
Lonely Boy – Paul Anka
Tiger – Fabian
A Big Hunk o' Love – Elvis Presley
The Battle of New Orleans – Johnny Horton
1968
Grazing in the Grass – Hugh Masekela
Lady Willpower – Gary Puckett & The Union Gap
Stoned Soul Picnic – The 5th Dimension
Folsom Prison Blues – Johnny Cash
1977
Looks like We Made It – Barry Manilow
I Just Want to Be Your Everything – Andy Gibb
I'm in You – Peter Frampton
It Was Almost like a Song – Ronnie Milsap
1986
Invisible Touch – Genesis
Sledgehammer – Peter Gabriel
Nasty – Janet Jackson
Until I Met You – Judy Rodman
1995
Waterfalls – TLC
One More Chance/Stay with Me/The What – The Notorious B.I.G. and Method Man
Don't Take It Personal (just one of dem days) – Monica
Any Man of Mine – Shania Twain
2004
Leave (Get Out) – JoJo
Dip It Low – Christina Milian
Everytime – Britney Spears
Live Like You Were Dying – Tim McGraw