ON THIS DAY in 1894,
Arthur Treacher was born in Brighton England.

After a film career playing butlers & various supporting English-accented characters, he found a high-profile role on US TV as announcer/sidekick on the Merv Griffin syndicated talk show.  That led to establishment of a fast food chain, Arthur Treacher's Fish & Chips, which at one point had 500 outlets.  He died of a heart ailment Dec 14, 1975 at age 81.
In 1908, actor Karl Swenson was born in Brooklyn. Throughout the late 30s and 40s, his voice could be heard all over the radio dial, appearing in scores of daytime serials, such as "Lorenzo Jones," and mystery dramas such as "Inner Sanctum Mysteries". Later he would guest on TV's "Dr. Kildare", "Gunsmoke", "Maverick", "Mission: Impossible" and "Hawaii Five-O." He had a continuing role as the lumber mill owner on "Little House on the Prairie." He died Oct 8, 1978 at age 70.
In 1912, actor/announcer Jackson Beck was born in New York City.  He was best known as the announcer on radio's The Adventures of Superman and the voice of Bluto in the Popeye theatrical shorts.  He impersonated Joseph Stalin and other world leaders for The March of Time radio series, starred as The Cisco Kid on radio from 1942 to 1945 and sleuth Philo Vance in a syndicated series from 1948 to 1950. He also served as narrator for the radio adventures of Tom Corbett, Space Cadet.   He died July 28 2004, two days after his 92nd birthday.  
In 1921, actor Calvert DeForest was born in Brooklyn.  He played bumbling sidekick Larry 'Bud' Melman on the David Letterman late night TV show on NBC, but when Dave moved to CBS had to appear under his own name, since 'Melman' was claimed as intellectual property by NBC.  His appearances ended with his 81st birthday in 2002.  He died Mar 19, 2007 at age 85.

In 1933, actor/game show host Bert Convy was born in St. Louis.  He is best remembered as the host of CBS TV's Tattletales, Win Lose or Draw, and later Super Password.  He acted in a number of TV projects, including Love of Life & The Snoop Sisters.  He succumbed to a brain tumour July 15, 1991 just days short of his 58th birthday.
In 1934, the program "Home Sweet Home" debuted on the NBC Red radio network. The principal characters were Fred, Lucy, Dick Kent and Uncle Will.
In 1937, legendary Top 40 Disc Jockey Robert W. Morgan (below) was born. He did most of his work in Los Angeles at stations such as KHJ, where he was known as one of the "boss jocks" that dominated the Top 40 market during the late 1960s. His trademark greeting during his morning drive shift was "Good Morgan!!"  He died from cancer May 22, 1998 at age 60. He was inducted into the Radio Hall of Fame the following year.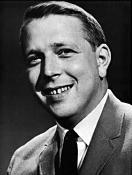 Also in 1937, the first of a 7-episode radio version of "Les Miserables" was broadcast, the first radio production of Orson Welles and his fledgling Mercury Theatre group. Welles, his wife Virginia and Ray Collins were featured in the key roles.
In 1941, Sonny Dunham and his orchestra recorded the tune that was to become Mr. Dunham's theme song. 'Memories of You' was Bluebird record #11289.
In 1948, Lucille Ball and Richard Denning debuted the radio sitcom  "My Favorite Husband," which ran for three-years on CBS Radio. It was a predecessor to Ms. Ball's star-making turn in TV's "I Love Lucy." "Husband" also made it to TV but with Joan Caulfield and Barry Nelson in the leading roles.
In 1950, to the strains of 'Back in the Saddle Again,' CBS-TV viewers were treated to the first of 91 episodes of The Gene Autry Show. The singing cowboy made the move from radio and Hollywood films to the tube exactly 62 years ago. It ran for six years.

In 1951, the No. 1 Billboard Pop Hit was "Come on-a My House," by Rosemary Clooney.
In 1955, Slim Whitman was at No.1 on the UK singles chart with 'Rose Marie.' The single stayed at the top of the charts for eleven weeks, a British record that stood until 1991.
Also in 1955, Chess Records released Chuck Berry's first single "Maybellene," which quickly became his first hit. It was #1 on the Billboard R&B chart from August 20 to October 15th.
In 1962, the Telstar communications satellite sent the first live TV broadcast from the US to Europe. The bird was used to send TV programs between North America and Europe.  A President Kennedy news conference was supposed to be the first event sent live to Europe, but it was late starting, so a Chicago Cub baseball game provided the first-ever trans-Atlantic video images.
In 1963, Toronto-born rocker Neil Young, by now a 17-year old high school student in Winnipeg, held his first recording session in the studios of radio station CKRC.  Neil & his band the Squires taped a surf instrumental called "The Sultan," with "Aurora" for the B-side of the single.

In 1966, Frank Sinatra hit the top of the pop album chart with his Strangers in the Night. It was the first #1 Sinatra LP since 1960. The album's title song had made it to number one on the pop singles chart on July 2nd.
Also in 1966, UK-born singer Donald Novis, the tenor who sang weekly on NBC Radio's "Fibber McGee & Molly" show during the 1938-39 season, died at age 60.
Still in 1966, the one-hit-wonder Napoleon XIV released the soon-to-be-novelty-smash "They're Coming to Take Me Away, Ha! Ha!"
In 1969, Three Dog Night received a gold record for the single, One. It was the first of seven million-sellers for the pop-rock group.
Also in 1969, The Rolling Stones were at No.1 on the UK singles chart with 'Honky Tonk Women,' the group's 8th and last UK No.1.
Still in 1969, James Brown walked out of the mayor's office in Los Angeles when Sam Yorty failed to show up on time to present him with a proclamation for James Brown Day.

In 1971, actor Van Heflin, who guest starred 3 times on TV's Playhouse 90, and was narrator of the series The Great Adventure, suffered a fatal heart attack at age 60.
Also in 1971, the No. 1 Billboard Pop Hit was "Indian Reservation (The Lament of the Cherokee Reservation Indian)," by The Raiders (formerly Paul Revere and the Raiders). It was the group's biggest hit and last to hit the top 20.
In 1976, Paul McCartney and Wings released their future million-selling  single "Let 'em In."
In 1977, Led Zeppelin drummer John Bonham, Zeppelin manager Peter Grant and two bodyguards were arrested for beating up three employees of promoter Bill Graham following a show in Oakland, California. The four pleaded guilty to misdemeanours and settled out of court for about two-million dollars in damages.  Judas Priest began its first U.S. tour as opening act for the Zeppelin.

Also in 1977, "Looks Like We Made It" by Barry Manilow topped the charts..but just for the one week.
Still in 1977, Carly Simon's future chart-topping ballad "Nobody Does it Better" was released, as was Foreigner's future Top Ten single "Cold As Ice".
In 1980, Keith Godchaux, former keyboards player with the Grateful Dead, died from injuries suffered in a car crash two days earlier in Marin County, California. Godchaux and his wife, Donna, a background vocalist, joined the Dead in 1971 and were asked to leave in '79.
Also in 1980, singer Cliff Richard received his OBE from the Queen at Buckingham Palace.
In 1981, the No. 1 Billboard Pop Hit was "The One That You Love," by Air Supply. The group was the first from Australia to hit Billboard's Hot 100.
In 1982, US broadcast regulator the FCC approved AM stereo radio; station KTSA San Antonio was the first to go stereo.

Also in 1982, actor Vic Morrow, the star of TV's Combat, and two child actors were killed during the filming of "Twilight Zone:The Movie."  A helicopter crashed on top of them during a Vietnam War scene. (Director John Landis and four associates were later acquitted of manslaughter charges.) Morrow was aged 53.
In 1983, The Police went to No.1 on the Billboard pop album chart with 'Synchronicity' and began the North American leg of their 107-date world tour at Chicago's Comiskey Park. The album spent a total of 17 weeks in the top spot.
In 1984, Vanessa Williams (who in recent years played key roles on TV's 'Ugly Betty' and later 'Desperate Housewives') became the first Miss America to resign her title, after nude photographs of her were published in Penthouse magazine.
In 1985, bandleader Kay Kyser, host of radio's longrunning Kollege of Musical Knowledge (1937-49), died of heart failure at age 80.
In 1987, longtime St. Louis Cardinal broadcaster Jack Buck, who won a national radio & TV audience with his work on football & baseball Games of the Week (& World Series), was inducted into the Baseball Hall of Fame in Cooperstown, New York, as 11th winner of the Ford Frick Award.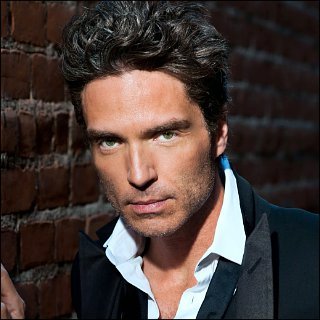 In 1988, No. 1 on the Billboard Hot 100 was Richard Marx's "Hold on to the Nights." It was the fourth single from his debut album.
Also in 1988, after forty-nine weeks on the Billboard pop album chart, 'Hysteria' by Def Leppard finally found its way into the No.1 position.  That's one of the longest chart climbs in music history.
In 1989, three-year old television network FOX-TV topped ABC, NBC and CBS in the ratings for the 1st time, thanks to "America's Most Wanted."
Also in 1989, Ringo Starr kicked off his first tour since the breakup of the Beatles 20 years previous with a show in Dallas. Starr began the concert with his 1971 hit "It Don't Come Easy." His backup band included guitarist Joe Walsh, organist Billy Preston and saxman Clarence Clemons.
In 1990, jazz pianist Joe Turner, who played with such greats as Louis Armstrong and Benny Carter, died of cardiac arrest at age 82, in Paris, where he had lived for 30 years.

In 1991, actor James Farentino of the TV show Dynasty was arrested in Vancouver, after RCMP intercepted a package containing 3.2 grams of cocaine being sent to his hotel room. Farentino was in town filming the TV movie Miles From Nowhere.  He was charged with cocaine possession and released on bail.
In 1992, Bruce Springsteen opened his first US tour since 1988. The show was in East Rutherford, New Jersey.
Also in 1992, the band Chicago was honored with a star on the Hollywood Walk of Fame.
In 1993, a gunman fired into New York night club Danceteria, injuring Eric Tallman, the lead singer of the rock band Erotic Exotic. A bullet grazed Tallman's skull and he was taken to Bellevue Hospital.

Also in 1993, Nirvana played a surprise show at the New Music Seminar at Roseland in New York City. The band showcased songs from its yet to be released album, "In Utero."
In 1994, the International Astronomical Union named an asteroid orbiting between Mars and Jupiter after Frank Zappa, who had died the previous December.
In 1996, Rob Collins, keyboardist with the Manchester band The Charlatans U-K, died in a car accident in Wales. The band was working on its fifth album at the time. A single and video, "One to Another," completed with Collins just a week before he died, was released the following month.
In 1998, it was announced that Iron Maiden would have to cancel the remainder of its U.S. dates due to throat troubles for vocalist Blaze Bayley, whose doctor had advised him not to sing for one month.

In 1999, the US public TV performance series "Sessions At West 54th" introduced John Hiatt (above) as its new host, replacing David Byrne.
Also in 1999, Woodstock '99 began in Rome, New York. The 3-day festival started off peacefully but ended in fires, lootings and accusations of rape.
In 2000, Farrah Franklin left Destiny's Child after only five months with the group. The remaining trio of Beyonce, Kelly, and Michelle said that Farrah was not kicked out, but had all agreed that Farrah and Destiny's Child should part ways.
Also in 2000, *NSYNC went to No.1 on the Billboard singles chart with 'It's Gonna Be Me.'

In 2002, actor Leo McKern, star of the British-produced PBS series Rumpole of the Bailey, died after a long illness at age 82.
In 2003, Sam Phillip's Sun Studios in Memphis were declared a historic landmark by the U.S. National Registry of Historic Places.
In 2005, Myron Floren, the accordion virtuoso who came to fame in the mid-1950s as a regular on TV's "The Lawrence Welk Show," succumbed to colon cancer at age 85.

Also in 2005, Queen's 1985 Live Aid performance was voted the best rock concert ever by more than 7,000 UK Sony Ericsson music fans. Radiohead were voted the best festival act for their 1997 Glastonbury performance and Bob Dylan's 1966 Manchester Free Trade Hall gig won the best ever solo gig.
In 2006, UK singer George Michael was accused of engaging in anonymous public sex after being photographed in a compromising activity with a 58-year-old unemployed van driver.
In 2007, CBS announced that 49-year-old Drew Carey would be the replacement for 83-year-old Bob Barker as host of "The Price is Right".
In 2008, Kid Rock was sentenced to a year on probation and fined $1,000 for his part in a scuffle at an Atlanta waffle restaurant in 2007. The 37-year-old was also ordered to perform 80 hours community service and complet six hours of anger management counselling.

In 2009, Fox TV's So You Think You Can Dance aired its 100th episode.
In 2010, commentator & correspondent Daniel Schorr who worked with CNN and NPR after more than two decades at CBS News, died at the age of 93.
Also in 2010, it was a big day for concerts. Rage Against The Machine played in their L.A. hometown for the first time in over a decade. Kings Of Leon had to cut short their concert in St. Louis after they were tagged by pigeon droppings. And Aerosmith launched the 18-date North American leg of their Cocked, Locked, Ready to Rock Tour in Oakland CA. .
In 2011, acclaimed UK jazz/blues/soul singer/songwriter Amy Winehouse was found dead in her London flat at age 27, the victim of extreme alcohol poisoning. Her blood tested at 5 times the legal limit of alcohol for operation of a motor vehicle.

Also in 2011, actor Christopher "Chip" Mayer, whose longest gig was a role in 156 episodes of the daytime drama Santa Barbara, and had one year starring in The Dukes of Hazzard, died suddenly at age 57.
In 2014, British actress Dora Bryan, whose long career encompassed theatre, film, radio and television, died at age 91.  She was best known for her role as Roz in the TV series 'Last of the Summer Wine,' seen in North America on PBS stations.
Also in 2014,
 conductor/arranger/clarinetist Norman Leyden, who worked with Glenn Miller and Arthur Godfrey on radio, with Jackie Gleason on TV, and conducted & arranged for the likes of Tony Bennett, Rosemary Clooney, Don Cornell, Vic Damone, Johnny Desmond, The Four Lads, Frank Sinatra and Sarah Vaughan, died at age 96.
Today's Birthdays:
Actress Gloria DeHaven (All My Children, Ryan's Hope, Nakia) is 91.
Actor Ronny Cox (Stargate SG 1, The Agency, Apple's Way) is 78.
Radio shock jock Don Imus is 76.
Country singer Tony Joe White is 73.
Actor Larry Manetti (Magnum, P.I., Baa Baa Black Sheep) is 69.
Singer David Essex is 69.
Singer-turned-US Congressman John Hall (Orleans) is 68.
Winnipeg-born actress Belinda J. Montgomery (Doogie Howser, Miami Vice) is 66.
Vancouver-born guitarist Blair Thornton of Bachman-Turner Overdrive is 66.
Actress Edie McClurg (Hogan Family, WKRP in Cincinnati, 7th Heaven) is 65.
Actress/talk show host Lydia Cornell (Too Close for Comfort) is 63.
Actor Woody Harrelson (Cheers, True Detective, Will & Grace) is 55.
Toronto-born actor Rob Stewart (Sweating Bullets, Amazon, Painkiller Jane) is 55. 
Guitarist Martin Gore of Depeche Mode is 55.
Actor Eriq La Salle (Under the Dome, ER, A Gifted Man) is 54.
Drummer Yuval Gabay (Soul Coughing) is 53.
Guitarist Slash (Saul Hudson) of Velvet Revolver (and Guns N' Roses) is 51.
Actress Rya Kihlstedt (Heroes Reborn, Nashville, Dexter) is 46.
Singer Sam Watters of Color Me Badd is 46.
Actress Charisma Carpenter (Veronica Mars, Angel, Buffy the Vampire Slayer) is 46.
Actress Stacie Mistysyn (Degrassi High, Degrassi: Next Generation) is 45.
Singer Dalvin DeGrate of Jodeci is 45.
.
Bluegrass singer/fiddler Alison Krauss is 45.
Drummer Chad Gracey of Live is 45.
Actor-comedian Marlon Wayans (In Living Color, The Wayans Brothers) is 44.
Country singer Shannon Brown is 43.
Actor Omar Epps (House MD) is 42.
Actress Stephanie March (Law & Order: SVU, Conviction) is 42.
Actress Kathryn Hahn (Transparent, Parks & Rec, Happyish, Crossing Jordan) is 42.
Actor Stephen Martines (General Hospital) is 41.
Actor Shane McRae (The Following) is 39.
Singer Michelle Williams (Destiny's Child) is 36.
Actor Paul Wesley (The Vampire Diaries, American Dreams) is 34.
Actor Tom Mison (Sleepy Hollow) is 34.
Actress Krysta Rodriguez (Smash) is 32.
Actor Daniel Radcliffe ("Harry Potter" movies) is 27.
Drummer Neil Perry of The Band Perry is 26.
Model/actress Lili Simmons (Banshee) is 24.
Actress Rachel G. Fox (Desperate Housewives) is 20.
Chart Toppers: July 23rd
1949
Some Enchanted Evening – Perry Como
Bali Ha'i – Perry Como
Again – Gordon Jenkins
One Kiss Too Many – Eddy Arnold
1958
Hard Headed Woman – Elvis Presley
Poor Little Fool – Ricky Nelson
Willie and the Hand Jive – The Johnny Otis Show
Alone with You – Faron Young
1967
Windy – The Association
Can't Take My Eyes Off You – Frankie Valli
Light My Fire – The Doors
With One Exception – David Houston
1976
Afternoon Delight – Starland Vocal Band
Kiss and Say Goodbye – Manhattans
I'll Be Good to You – The Brothers Johnson
Teddy Bear – Red Sovine
1985
A View to a Kill – Duran Duran
Raspberry Beret – Prince & The Revolution
Everytime You Go Away – Paul Young
Dixie Road – Lee Greenwood
1994
I Swear – All-4-One
Stay (I Missed You) – Lisa Loeb & Nine Stories
Fantastic Voyage – Coolio
Summertime Blues – Alan Jackson
2003
Crazy In Love – Beyonce Knowles featuring Jay-Z
Miss Independent  – Kelly Clarkson
Are You Happy Now? – Michelle Branch
Beer for My Horses – Toby Keith (with Willie Nelson)